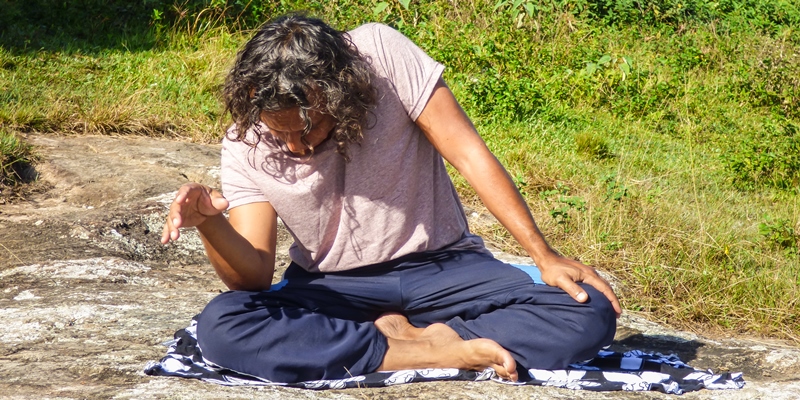 In this post we take a look at the best time, the tools, and the place (or location) to carry out Reusi Dat Ton (Thai Yoga) exercises.
Exercise Time
In Thailand, Thai Yoga exercises are typically done early in the morning (between six and nine o'clock) or in the afternoon (between four and seven o'clock).
Personally, I prefer to do them between five and six o'clock in the afternoon, but this is just because my daily rhythm makes that the best time for me. In the early morning I rather go for a walk or do some hiking.
All by all, there's of course no real "best time" to do Reusi Datton. It all depends on your preferences and daily schedule. What matters more is to do the exercises regularly if you want to reap the benefits, say, at least every other day.
Exercise Tools and Materials
To do Reusi Datton exercises you best need to wear loose fitting clothes to be able to move freely. That can be a Yoga outfit, jogging pants or shorts, and a T-shirt or long sleeved thin sweater, to just give some examples.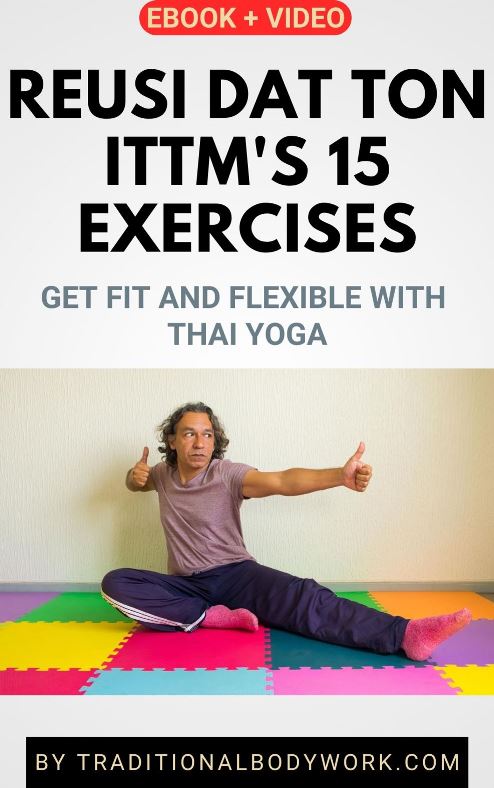 Especially if you train in hot weather, it's best to wear clothes made from organic materials, such as cotton. Cotton, for instance, takes up perspiration and channels heat away.
You can do the exercises barefoot or with shoes, sneakers, or only wearing socks. It's up to you and it also depends on the ground or floor you will be using.
Take caution of uneven or slippery floors, check for obstacles if you go barefoot or with socks, and adapt accordingly.
For Ruesi Dat Ton exercises that are done kneeling, sitting or lying you may prefer using a Yoga mat (or any other mat), but you can also do them without a mat if you're comfortable sitting or kneeling directly on a floor.
Exercise Place or Location
Reusi Dat Ton exercises can be done virtually anywhere, indoors or outdoors. You just need some space to execute the movements. By the way, you will need somewhat more space if you do standing or lying exercises compared to carrying out only sitting exercises.
Best is to have lots of fresh, clean air and good ventilation, especially if you want to apply deep or intense breathing techniques during a session. It's also nice if the exercise environment is calm, of course.
Important for keeping your balance (notably for the standing exercises) is an even (flat), smooth floor surface, preferably tiles or polished stones. Nevertheless, the exercises can be done on a flat dirt or grass surface also.
---