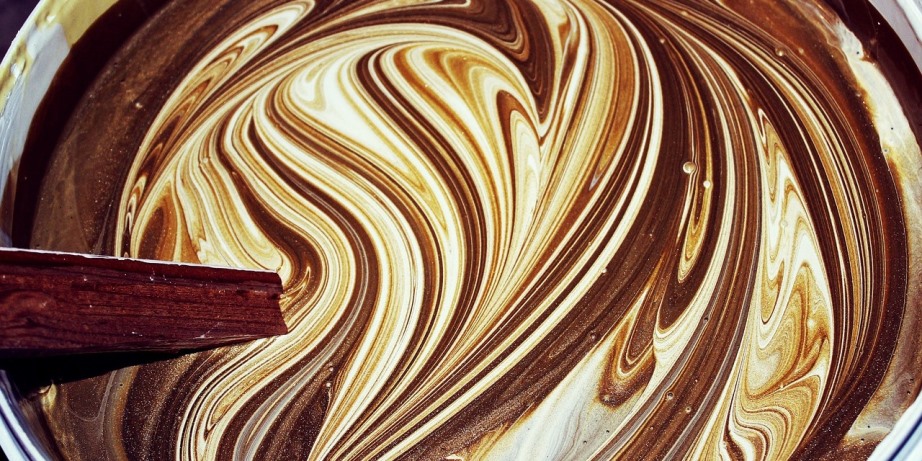 In this article, we'll take a look at how Thai Massage trainers and practitioners have taken up Traditional Thai Massage and other Thai Healing Arts and have added their specific flavor to it creating a Thai Massage Hybrid or Crossbreed modality.

eBook | Click for details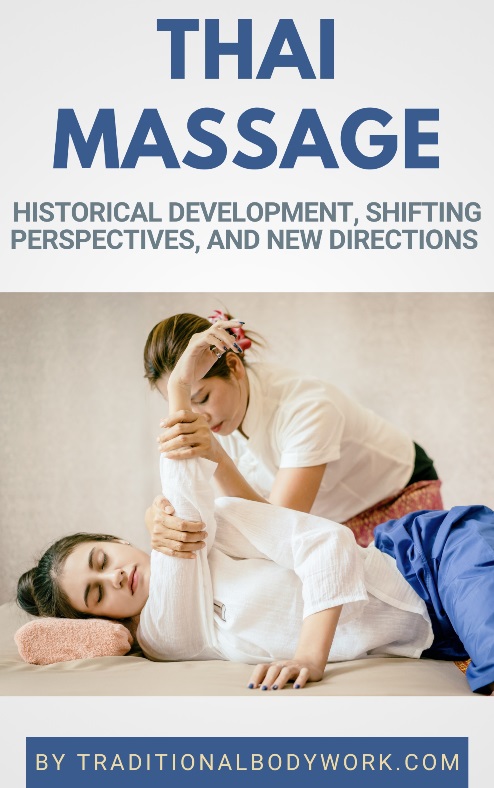 But, first this — I'm not such a big fan of "integration" or "new styles" of Thai Massage. I feel it makes little sense for Thai Healing Arts students to participate in a "hybrid course," like for instance, OsteoThai, ZenThai Shiatsu, Ayurvedic Thai Yoga, or Thai Healing Vinyasa, to name some arbitrary examples, if one doesn't have in-depth knowledge of and experience with the healing, bodywork or massage modalities one integrates or uses.
I think it's happening a bit too often that Thai healing arts teachers just "come up" with "something new" just to "come up with something new" and I think it's likewise happening too often that students and practitioners just simply "apply something new" on their clueless guinea-pig clients.
In a world where we crave for "something new" or "something different," both prospective students and subsequent clients are very much susceptible for such nonsense as ThaiReiki-Lomilomi Massage or Mindful ThaiYurveda-Rolfing, and the like.
I feel strongly that healing arts teachers and practitioners have a duty to be and stay careful, honest, diligent and critical when it comes to the dangers of self-deception, relentless commerce and charlatanry.

eBook | Click for details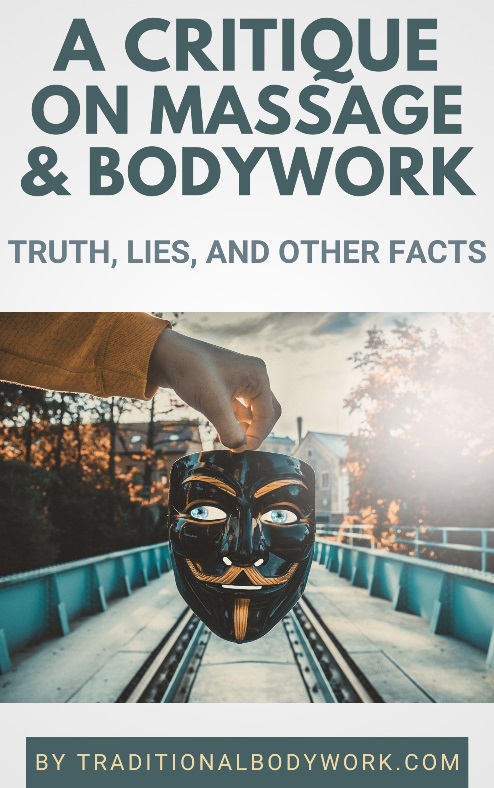 Now, I'm not against so-called "integration" or hybrids per se, because I do realize that Traditional Thai Massage also came about by hundreds of years of integration and crossbreeding. It's a mash-up and mix of Thai indigenous, Indian, Nepali, Tibetan and Chinese Traditional healing concepts, methods and techniques, if not more, and … it's still evolving.
Thai Massage practices and healing are certainly not static, it never was, and it will never be, even if some want to keep it "pure" or call it "traditional." But … whatever the case of pros and cons and the extremes of it, let's try to just stay (sip) sensible, at the least.
Well okay, having said my thing about it, let's just go take a look at some of the Thai Massage hybrids around.
The overview below is listed in alphabetical order. Mind that this overview is certainly not complete, but rather a good introduction to the topic.
Anathai
Anathai was developed by Thierry Bienfaisant (Belgium). Anathai is about Anatomical mapping and palpation, primary body systems and biomechanics in relation to Thai Massage.
Ayurvedic Yoga Massage
Ayurvedic Yoga Massage (AYM), was developed by Master Kusum Modak from Pune, India in the '80s. She combined her knowledge of Ayurveda and Traditional Ayurvedic Massage with Yoga, learned from BKS Iyengar and created her own approach to Ayurvedic massage.
Of course, I will not be thanked for saying this, but just watch a video on YouTube and really … one doesn't need to be a genius to see the similarities with Thai Massage.
Surely, Thai Massage has strong roots in Ancient Ayurvedic Healing Arts Systems, so one could claim that Ayurvedic Yogic Massage methods were there all the time, even before Thai Massage, and so on, and so on. We will not embark on this topic right now; that would need some depth of discussion really and lies not in the scope of this post.
Breema Bodywork®
Breema Bodywork® is a very interesting anomaly, one that carefully evades any connotation with Traditional Thai Massage. Nonetheless, like as we've mentioned for Ayurvedic Yoga Massage, you just need to check out a Breema Bodywork® video on YouTube and you'll quickly see for yourself that there's quite a lot of Thai Massage there to be seen.
It is said that Breema originated generations ago in a small Kurdish village named Breemava. The modality was supposedly brought to the USA by a certain Malouchek Mooshan who was trained in this technique by his grandfather.
We will not dive any further into the background of "the mystery of Breema," but you can reckon we will certainly write about it in the future.
Chi Nei Tsang
On the Chi Nei Tsang official website Mantak Chia states: "Chi Nei Tsang, or CNT, is an ancient form of detoxifying, energizing, abdominal massage. It blends Chinese and Thai massage and meditation techniques, making it truly different from any other healing modality."
Perhaps the phrase above says enough — Chi Nei Tsang, which emerged as a distinct modality in Thailand, is a crossbreed healing art, one, by the way, that has become a sort of synonym with Thai Abdominal Massage.
You can read more about this in our article Chi Nei Tsang versus Thai Abdominal Massage Training in Thailand.
Flow-Nuad
Veni Labi, a Sunhshine Network Thai Yoga Massage teacher from Austria, has been offering professional trainings for practitioners in a gentle, meditative & flowing form of NUAD (Thai Massage), which she calls FLOW-NUAD.
Osteothai
Osteothai is the integration of Osteopathy and Thai massage. Created by David Lutt and Arno L'Hermitte, two French Thai Massage teachers. Both instructors are authorized Sunshine Network teachers.
The school is located in both France and Indonesia (Bali). It's a course modality that steadily increases in popularity, and treatments are typically offered by practitioners who took Osteothai training courses.
Physiothai
Evelyn Unger, a Sunshine Network teacher from Germany, runs a Physiotherapy, Thai Massage practice and Thai Yoga Massage school in Cologne (Köln). Evelyn is the founder of PhysioThai™, an integration of Physiotherapy and Thai Massage.
RestoraTHAI
​Tracey Currie from Metta Movement Arts (Canada) teaches Yoga and Thai Massage. She specializes in RestoraTHAI© which is an integration of Restorative Yoga & Thai Yoga Massage.
SomaVeda® Indigenous Traditional Thai Yoga Therapy (ITTM)
Well, a big mouth full for the modality, developed by Dr. Anthony James, which is based on Traditional Native American, Indigenous Traditional Ayurveda, and Traditional Thai Massage of Thailand. The center develops training, certification and diploma programs.
Teachings are based on Native American, Indigenous traditional practices of healing and well being, Classical Ayurveda, Indigenous Traditional Thai Massage, Indigenous Traditional Thai Medicine, Thai Ayurveda, Traditional Chinese Medicine and Indigenous Indonesian Yunani Medicine. All this complimented with western science and principles of Anatomy, Physiology, Bio-Chemistry, Psychology and physics.
Anyway, there's a lot more said about this "integration" on their website — brew yourself a strong cup of coffee and go take a look …
Table Thai Massage
Table Thai Massage is often a hot topic: some don't consider it Thai Massage, others say it's not different at all, but one only needs to adjust one's working position to do about the same as Thai Massage on the floor.
Yet, whatever the case, there's certainly a rich history of Thai Massage being done on a "table" in Thailand. Notably the blind practitioners in Thailand use table-like constructions (more like beds really), which for them have more comfort and ease, because a table gives clear reference points for a practitioner who can't see.

eBook | Click for details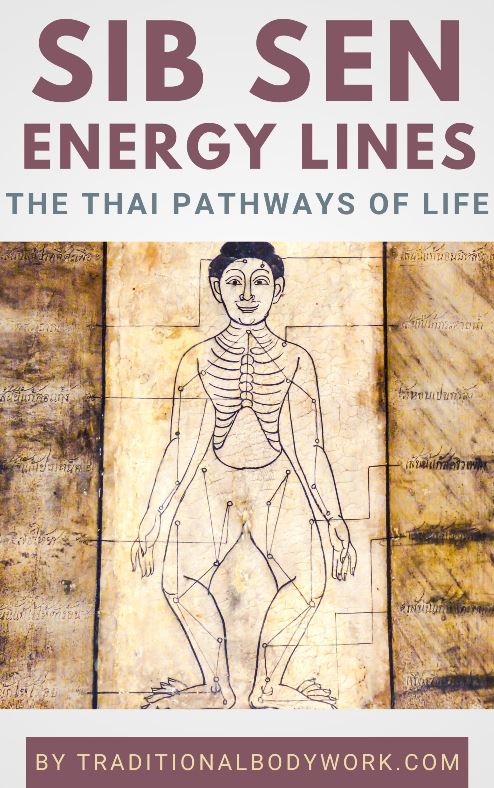 Another place where "tables" are used to give Thai Massage sessions is on the beaches of Thailand. This simply has a practical reason — one doesn't want the practitioner and client get wet or sandy! But, of course, the masseur needs to adapt their working style and techniques.
Nevertheless, Western practitioners are absolute fans of Thai Table Massage (a certain US Thai Massage teacher/practitioner in the past even trademarked the name Table Thai, without much success I believe). It's clear that in the West, where a lot of massage and bodywork is done on the table, it was just an open door to adopt and adapt Thai Massage to the massage table.
The latter has created all sorts of hybrids and mixtures, as for practitioners and therapists who started to use their own massage or bodywork specialty while bringing in and applying Thai Massage techniques "as needed." Moreover, the tables in the West are much narrower than those usually used in Thailand, which again brought its own adaptions.
Today, in Thailand, there are some Thai Massage schools that offer Thai Table Massage training. We've made a list of those to be seen at Table Thai Massage Training Courses in Thailand.
Table Thai-Shiatsu
Zen Shiatsu Chicago is a Shiatsu training center in Chicago. The training center basically offers Shiatsu training only, but has additionally developed a Table Thai-Shiatsu training program.
Thai Foot Massage & Reflexology
Thai Foot Massage as offered in Thailand is a mixture of Massage and Reflexology and is about using massage to open up the Sib Sen Energy Channels, stimulate the flow of vital energy, while incorporating pressure on reflexology or acupressure points for healing and relaxation benefits. Often, creams, balms, oils or lotions are used also, and sometimes a small wooden stick for acupressure.
In Thailand, the modality is usually a blend of Thai Sen, ancient Indian (Ayurvedic), and Chinese (Traditional Chinese Medicine) concepts and techniques.
As for "pressure point maps" of the feet, there are a variety of different map systems used, which often seem to contradict each other. In some cases, one can find fusions of Chinese, Thai, and Western reflexology pressure points being taught in a "Thai" Foot Massage course.
Thai Oil Massage & Aromatherapy
Thai Oil Massage is in fact a mix of Thai Traditional Massage (without oils), Thai Herbal Compress Massage, (with hot or cold herbs and oils applied), Aromatherapy (with the use of essential or fragrant oils), Ayurvedic concepts, and Swedish Massage techniques (such as gliding, rolling, stroking, rubbing).
Apart from the above, another important difference with "pure" Traditional Thai Massage is that the treatment is done on a massage table and unclothed.
It is, to be honest, rather unclear if Thai Oil Massage was a proper traditional massage modality in Thailand before Thai massage became known and popular in the West. Without doubt however, in the past 30 years it has become a very popular massage service and training modality both in Thailand and abroad.
Zenthai Shiatsu
Zenthai Shiatsu, developed by Gwyn Williams (Australia) is a modality that draws from the Traditional Energetic based systems of Zen Shiatsu, Traditional Thai Massage, and the remediation techniques of Osteopathy.
Thai Yoga Fusion Massage
Thai Yoga Fusion Massage™ from Spike Warwick (UK) blends traditional Thai Yoga Massage with oils based Deep Tissue massage work on the back and shoulders, bringing together techniques from both East and West.
Thai Yoga Massage
Although not a crossbreed we mention Thai Yoga Massage for it has become a label very much used to designated Thai Traditional Massage. We also increasingly see "Thai Yoga" used which adds to the confusion because Thai Yoga is also in use for Thai Ascetic Self-Stretching aka Reusi Dat Ton.
The name Thai Yoga Massage was coined by Asokananda (Harald Brust), a Thai Massage instructor from German origin, and the founder of the Sunshine Network. Asokananda observed that many of the stretches applied in Thai Traditional Massage resembled certain Yoga Asanas and came to use the denomination Traditional Thai Yoga Massage.
Thai Shiatsu
Ananda Prem offers Thai Shiatsu Workshops, a combination of Tai Chi sequences, Shiatsu, Thai Yoga Massage and Zen meditation.
ThaiVedic™ System
ThaiVedic™ Yoga & Bodywork was developed by Kimmana Nichols, Sebastian Bruno, and Barbra Noh. Thaivedic Yoga offers a system of holistic healing which combines Ayurveda, Yoga, Thai Massage, and contemporary medicine.
---

---
---
Related Articles