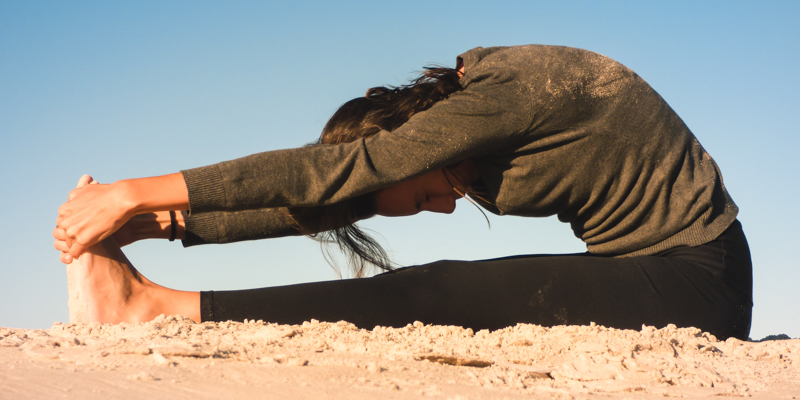 © Image from TraditionalBodywork.com
Koh Samui, also spelled Ko Samui, is the second-largest island of Thailand. It's located in the Gulf of Thailand, and its part of the Surat Thani Province.
The island is a popular tourist destination, known for its sandy beaches, luxury resorts, tropical jungle, and snorkeling opportunities because of the abundant coral reefs around.
There are a few options of Thai Massage courses on Koh Samui being offered, but when we talk about Yoga, the options increase a lot. You can find Yoga classes, workshops, Yoga teacher training, and also Yoga retreats being offered in many places on Koh Samui, mainly in resorts and wellness centers.
Nevertheless, proper local Yoga studios are not so abundant, so here we list the best known Yoga studios on Koh Samui:
Yoga Studios in Koh Samui
Lokah Sukhah Yoga
Lokah Sukhah Yoga was founded by Grecelle "Grace" Cornock. The studio offers Yoga classes of different styles from Monday to Saturday in a small and cozy space, focusing on keeping the group size small to maximize the attention the teacher can give to each participant. For that, they ask you to call or message them to confirm availability on your desired dates. They also offer privates Yoga classes, and Yoga retreats (individual or for small groups).
Shahda Yoga
Shahda Yoga is was founded by Era, who is also the lead teacher. Era is a Yoga Alliance Registered Yoga Teacher and she offers daily Yoga & Guided Meditation classes, as well as Pilates classes twice a week. The studio is located within Elysia Boutique Resort, and there are also retreat packages and programs available.
The Yogarden
Bonnie is the founder and one of the teachers of The Yogarden, a yoga studio that offers a wide range of yoga classes, workshops and retreats. They teach different styles of Yoga such as Hatha yoga, Vinyasa Flow, Iyengar yoga, Ashtanga Yoga and many more. Plus, they offer regular Yoga teacher training programs. They also offer a variety of therapy services.
Yoga Essential Studio
Yoga Essential Studio offers yoga classes for all levels of practitioners, in groups or individually. They focus on teaching traditional Hatha Yoga, consisting basically of practicing techniques of Asana, Pranayama, Meditation, Chanting, as well as learning Anatomy & Physiology.
---
---
Related Articles
---