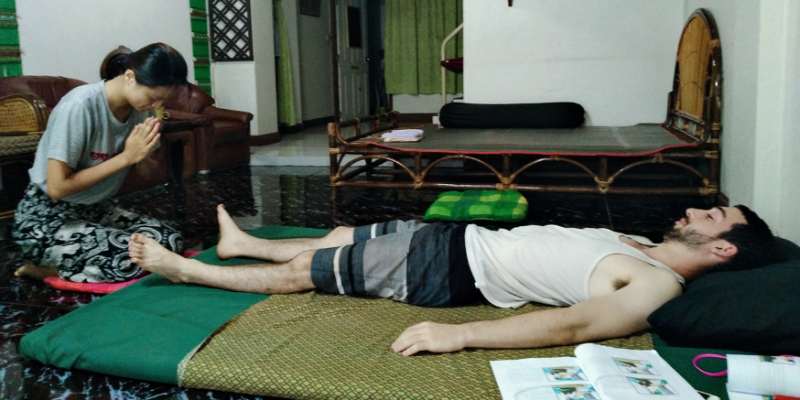 © Image from Tip Hat Taa
Tip Hat Taa is a Thai Massage school located downtown Chiang Mai, within the old walled city. It's run by Pawittra Duangkrathok (Mam) who is originally from Nakhon Ratchasima, a northeastern province in Thailand.
She's an experienced practitioner and teacher of Thai Massage and other Thai Healing Arts as well as certified by the Thai Ministry of Health and Education. As Mam states on her website, she offers the "real healing touch," be it in the massage therapy treatments she provides, or in the training courses available for Thais and foreigners.
As for massage services, the school offers Thai Massage, Therapy Massage, Oil Massage, Foot Massage and Herbal Compress Massage, all with a duration of 1 hour each.
The training courses available are: Thai Foot + Oil Massage (10 days, 50 hrs); Thai Massage + Foot or Oil Massage (1 day, 5 hours); Tok Sen Massage (1 day, 5 hrs) and a course where you learn how to make your very own Herbal Ball Compress (1 day, 5 hrs).
---
---
Related Articles