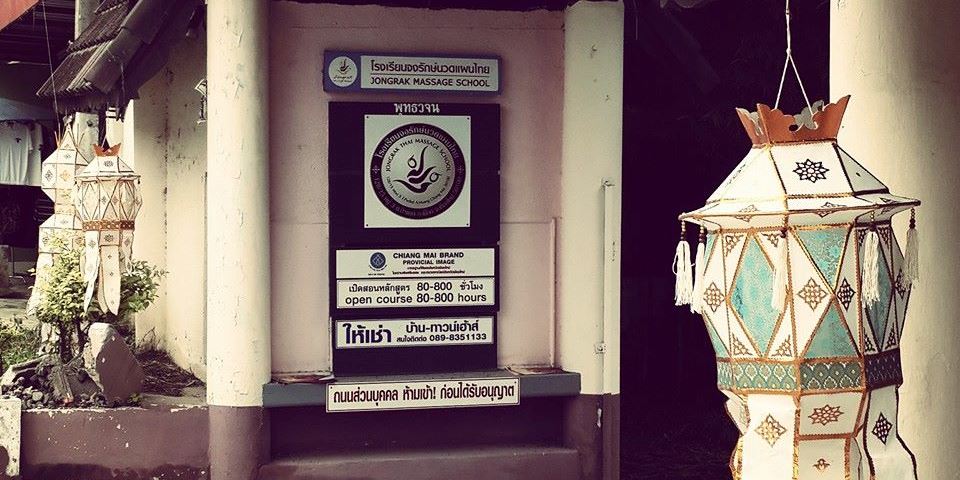 © Image from Jongrak Massage School
Jongrak Massage is a Thai Massage School located in Chiang Mai, Northern Thailand. The center is specialized in Lanna Folk Healing Arts and promotes Thai Traditional Massage, Thai Traditional Medicine, and local folk healing knowledge, offering a great variety of in-depth training programs— some courses only for Thais, but many also available for foreigners.
All training courses run Monday-Friday and are certified by the Ministry of Public Health & Education, and are taught by teachers that are members of the Union of Thai Traditional Medicine Society (UTTS). An important thing to mention is that the courses are often private, or up to 4 students max – perfect for those looking for a one-on-one study.
The school offers on-site accommodation if you would wish to stay at the premises during your courses, but also tour packages with daily transfers from and to your hotel or guesthouse to study at Jongrak's, including lunch, and sightseeing outings.
Training Course Offerings
© Image from Jongrak Massage School
Thai Traditional medicine Courses
▶ Thai Traditional Pharmacy (2 years, 800 hours)
▶ Thai Traditional Medicine (3 years, 1200 hours)
▶ Thai Traditional Massage (3 years, 800 hours)
▶ Thai Traditional Midwifery (1 years, 400 hours)
Folk Medicine Healing Courses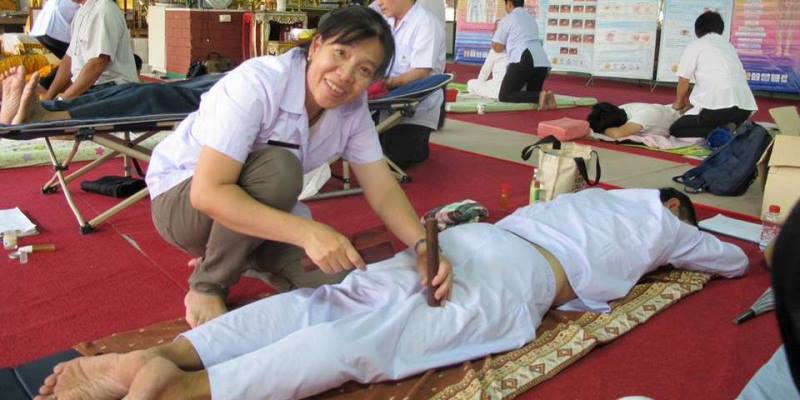 © Image from Jongrak Massage School
▶ Thai Tok Sen (4 Days )
▶ Lanna Massage (Aao-Mhan, 5 days)
▶ Uterus Massage (3 days)
▶ Roasted Medicine Treatment (2 Days)
▶ Four Elements Analysis (1 Day)
▶ Rituals of the Folk Medicine Healer (2 Days)
Jongrak's Signature Courses
▶ Treatment Massage (5 Days)
▶ Sip Sen balancing & Stretching (5 days)
▶ Folk Medicine Healing & Herbal Treatments
Short-duration Courses
One-on-one training to students that already have a Thai Massage training background.
▶ Foot Reflexology & Acupressure (60 hours, 5 days)
▶ Thai Massage (80 hours, 8 Days)
▶ Thai Massage (180 hours, 20 Days)
Professional Courses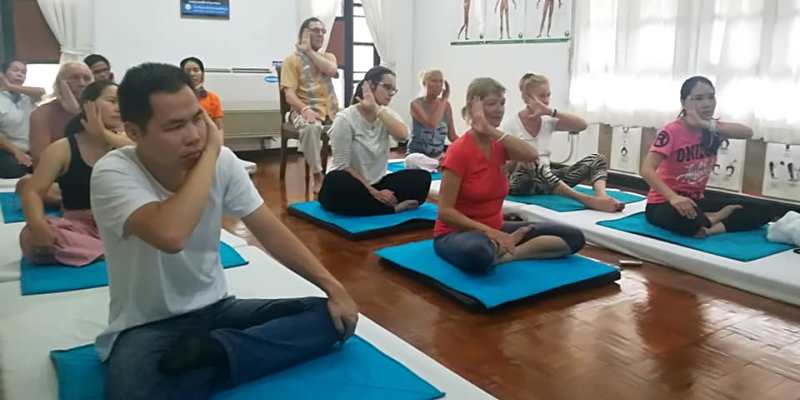 © Image from Jongrak Massage School
▶ Thai Foot Reflexology (60 hour)
▶ Thai Massage & Reusi Dat Ton /Thai Yoga (80 hours)
▶ Thai Massage (180 hours, 30 Days)
▶ Thai Traditional Medicine Assistant (330 hours, 55 Days )
▶ Thai Massage for Career (800 hours)
▶ Thai Oil Massage (60 hours)
Thai Folklore Ancient Massage
Together with the Thai Folklore Traditional Medicine Center Jongrak offers various trainings of "Thai Folklore Ancient Massage" for those interested in Thai Lanna Traditional Massage.
▶ Yam Khang, Thai Thermal Therapy / Fire Therapy (5 Days)
▶ Tok Sen, Tapping Energy Lines (3 Days)
▶ Ched Haek, Removing Toxins from the body (3 Days)
▶ Luk Pra Kob, Thai Herbal Compress (2 Days)
▶ Thai Massage 150 Hours Course (7 Days)
▶ Thai Massage 372 Hours Course (30-45 Days)
Website info: Jongrak Massage School
---
---
Related Articles