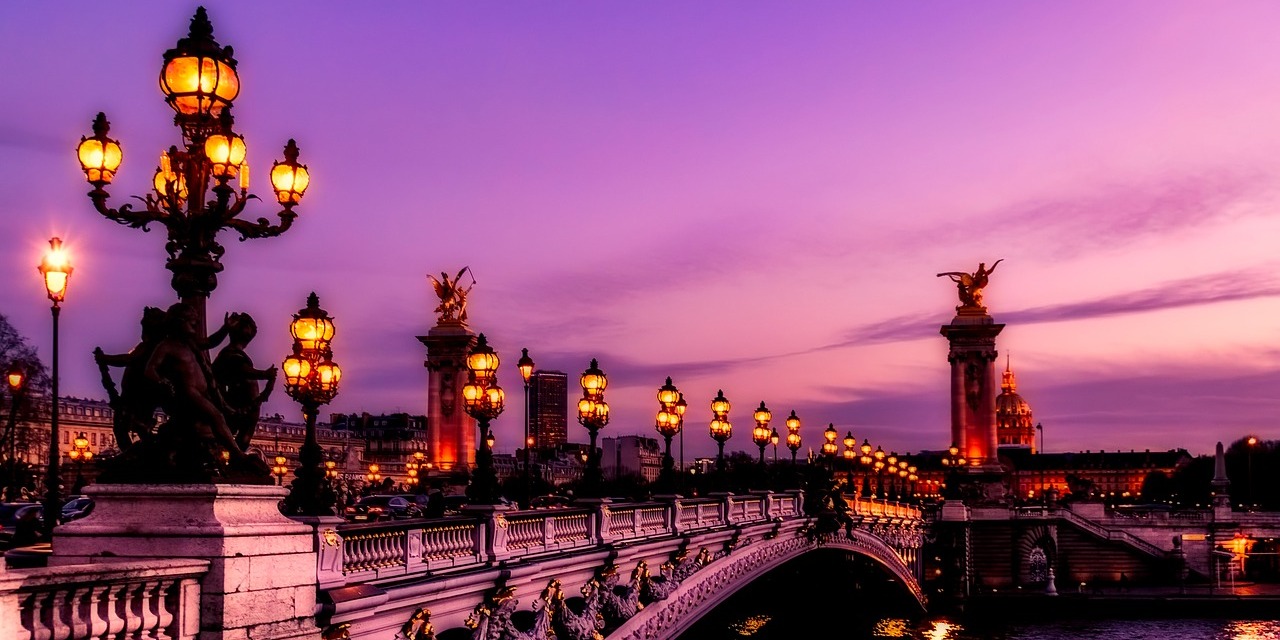 In France we've found more than forty trainers that offer Thai Massage and/or other Thai Healing Arts courses. Almost half the number of training providers is to be found in or around Paris.
One of the things I've noticed with France is that there are many so-called "bodywork course factories," as I'd like to call them, that is, institutes that offer a vast number of different massage and bodywork courses or education, without going in-depth into one specific modality.
It's true today that both "factory-like" educators (in France, often trainers that offer so-called Cursus Massages Bien-Être) and college-like massage schools are a sort of obliged to provide Thai Massage training in their programs too. Thai Massage has become a very sought after spa and wellness modality, so we increasingly see that educators can not ignore it.
Nevertheless, it often means that the Thai massage training programs provided are rather basic and meager, as there's no Thai Massage specialism in-house. Educators then rely on external Thai massage specialists to realize the courses or workshops for them.
But okay, I've decided to discuss only the more 'dedicated or best known' Thai Massage schools and trainers from France in this article.
Asian Villa
Asian Villa, founded and run by Marc Crozet, offers courses in a variety of places in France and doesn't only supply Thai massage education, yet this trainer is specialized in Thai Massage. It's a TMC Chiang Mai affiliated trainer that offers training courses for Thai Foot massage, Thai massage, Thai Oil Massage, and Thai Massage for Pregnant women.
Association Nei-Kung
Like the previous bodywork trainer, the Association Nei-Kung does not only offer Thai massage education, yet two interesting Thai Healing modalities are offered besides Thai massage, namely Tok Sen and Thai Fire Therapy (Yam Khang). This trainer is based in Paris.
École du CENTRE TAO
The École du CENTRE TAO is a Ong's Thai Massage School Chiang Mai affiliated teacher. The school is founded and operated by Philippe Aspe and offers Tok Sen, Thai Massage, Chi Nei Tsang (Thai Abdominal Massage), and Thai Herbal Compress Massage courses. Philippe also offers a travel abroad study program to Thailand visiting and studying at Ong's Thai Massage School.
Eco Yoga Retreats France
The Eco Yoga Retreats France is led by Natacha, a TMC School Chiang Mai affiliated teacher, who offers Yoga classes, Tai Chi, Thai Yoga Massage, and Tok Sen courses and workshops, among other things.
Ecole Française de Nuad Boran Thaï
The school from Alain Le Guével, based in Rennes, provides a variety of independent Thai healing training modules, such as Thai Massage, Thai Foot Massage, Thai Sen Energy Lines, and Thai Abdominal massage.
Jaidee Massage
Jaidee Massage in Paris has become a well-known provider during past years. The school is run by No and Yong and offers Thai Massage, Thai Oil Massage, and Chi Nei Tsang courses, among other course modalities.
L'École Nuad Sen
The school L'École Nuad Sen is based in Marseille and run by Roman Vandevelde. Roman offers Thai Chair Massage, Thai Foot Massage, and Thai Massage training. His work is influenced by the internationally renown teacher Noam Tyroler.
Le Lotus Blanc
Xavier Hlavacek is the founder and lead instructor of Le Lotus Blanc in Poitiers. Xavier offers a choice of oriental bodywork training modules, yet his specialization is in Thai Massage training. The school works closely together with the Loi Kroh Massage School from Chiang Mai.
Lulyani
Lulyani is one of the best known Thai massage schools of France, also appreciated across the borders. Run by David Lutt (a Sunshine Network teacher) and Dao Lefevre. David, together with Arno L'Hermitte, is a co-creator of the so-called Osteothai Massage modality and involved with the Dynamic Thai Massage movement.
OM Studio
Sandra Léonard from OM Studio offers wellness treatments, yoga classes, and a variety of Thai massage trainings.
Samana Massage Thai
Operated by Sylvain Broucke, Samana offers Thai Yoga Massage courses in Canada, New Caledonia and France. Sylvain's work follows Thai Massage lineages as shared by David Lutt (Dynamic Thai Massage) and Mike Tan (Structural Energy Lines).
Osteothai
Osteothai is the integration of Osteopathy and Thai massage. The Osteothai Massage style is created and developed by David Lutt and Arno L'Hermitte, both also authorized Sunshine Network teachers. The school base operations are in France and in Indonesia (Bali).
Sensip Training
Sensip Training offers quite a variety of Thai bodywork training. The school is active in Thailand (Chiang Mai) and in France.
Son Corps à Coeur
Son Corps à Coeur is specialized in Thai Massage. The school offers several levels of Thai Massage training and is led by Daniel Bourdon and Marina Stepanova.
The Miki School
Established and well-known Thai Massage School in Paris. The Miki School was founded by Micky Suwanachoti (aka Miki), one of the pioneers of Traditional Thai massage in France.
---

---
---
Related Articles