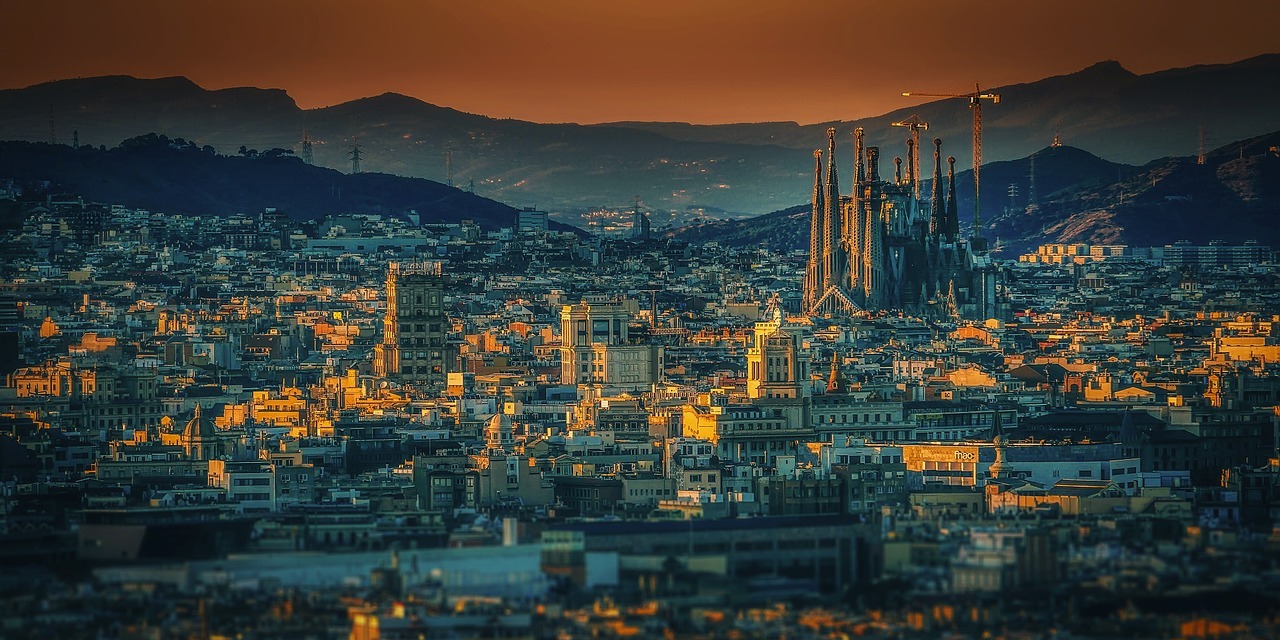 The city of Barcelona is the capital of Catalonia, the latter an autonomous region in Spain. The proper city has a population of about 1.7 million people, yet the metropolitan area counts about 5 million souls.
Barcelona is considered a major global city—a leader in tourist, economic, financial, trade and cultural activities, and its worldwide influence on fashion, commerce, education, entertainment, media, science, and the arts are substantial.
Yoga conferences and gatherings have become big yearly returning events in Barcelona. To name a few: the Barcelona Yoga Conference, which has its 9th edition this year, the Global Yoga Congress Barcelona, the Barcelona Yoga Day, and the AcroYoga Festival Barcelona. These gatherings usually boast a fair amount of Thai Yoga Massage workshops and trainings in their programs offered by internationally renowned Thai Massage teachers.
Okay then, below you'll find a list of Thai Massage schools and trainers that offer massage training in Barcelona and around. Some of those listed are based in Spain, others are so-called traveling teachers who regularly offer workshops in the city.
Andres Yoga
Andres teaches Yoga and Thai Yoga Massage and gives courses and workshops around the world.
[More info...]
Escuela de Masaje Mans
Escuela de Masaje Mans offers a vast range of Oriental and Western holistic and alternative medicine training courses.
[More info...]
EvaSion
Eva Sion & her team offer Yoga and Thai Yoga Massage training and events in a variety of places around the world.
[More info...]
Heilpraktiker Institut
Heilpraktiker Institut in Barcelona offers a vast range of trainings, courses, and workshops in massage, bodywork, energetic work, alternative therapies and nutritional modalities.
[More info...]
ISMET Institut
ISMET in Barcelona offers a broad range of both Western and Oriental holistic therapies training courses.
[More info...]
Kinetena
Kinetena in Barcelona offers a broad variety of mostly Oriental (Thai and Chinese) massage, bodywork and alternative therapies training courses. Kineta is founded and operated by Juan Jo
[More info...]
Micha Merrick
Micha from Simple Grace Yoga uses techniques from Yoga and Thai Yoga Massage to help women deliver babies naturally. Micha is a certified Birth Doula through DONA International and speci
[More info...]
Omshanti La Roca
Omshanti La Roca is located in Barcelona, Spain. The school offers Thai Massage courses, but also for instance Tok Sen and Thai Herbal Compress Massage workshops.
[More info...]
Omshanti Yoga Studio
Pau Castellsaguè is the founder of the Omshanti Yoga Studio in Spain and an authorized Sunshine Network Thai Yoga Massage instructor.
[More info...]
Paulina Maliniak
Paulina Maliniak teaches Yoga and Thai massage. Paulina is an ITM Chiang Mai associated Thai Massage instructor.
[More info...]
Salvana Vilallonga
Salvana offers AeroYoga, AeroPilates, Mindfulness, and Thai Massage education, among other things. Her practice is based in Barcelona.
[More info...]
Shen Mantra Training
The training center is founded by Francesca Canzano-Franklin. Apart from teaching Holistic Massage, Anatomy & Physiology, Pathology, Reflexology, Ayurveda Massage, Sports Massage and
[More info...]
Shivathai
Shivathai, founded and run by César A. Sandoval, offers a variety of Thai Massage classes and trainings, such as Thai Foot Massage, Chi Nei Tsang, Thai for pregnancy, various levels of
[More info...]
Till & Neus
Till Heeg is a Sunshine Network teacher who, together with Neus, offers Thai Yoga Massage training courses, events & workshops in various countries around the globe.
[More info...]
Vipassana
Vipassana in Barcelona offers a broad range of mostly Oriental massage and bodywork holistic training courses.
[More info...]
---
---
Related Topics