Published | Updated February 5, 2019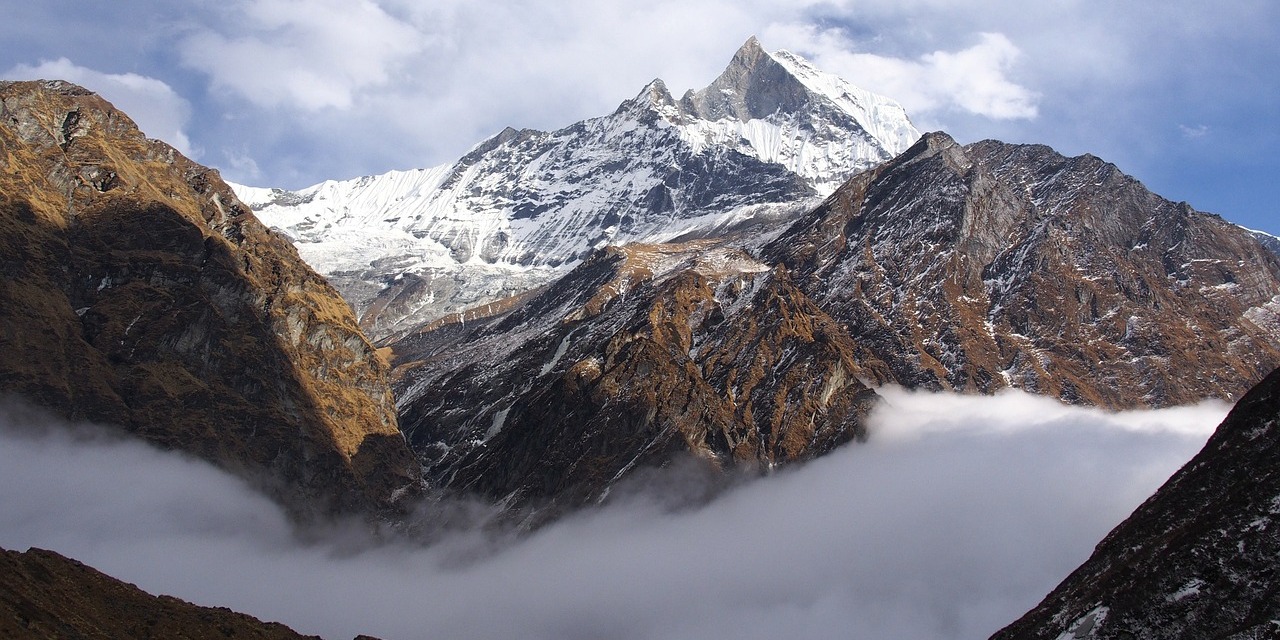 Nepal is a country in South Asia located for most of its territory in the Himalayas. The population is about 26 million people. It borders China in the north and in the south, east, and west India. Nepal is famous because of the Mount Everest, which is the highest point on Earth.
The capital of the country is Kathmandu, where you'll find the majority of Thai Massage schools. Nepali is the official language, but English is widely spoken. The religion is predominantly Hinduism. Interesting fact is that Gautama Buddha, the founder of Buddhism, was born in Nepal.
Yoga and Ayurveda healing are clearly the bigger bodywork modalities in Nepal, and there are in fact just a few Thai Massage training possibilities (most of them in Kathmandu), which we list here below.
Anahata in Dublin (Ireland), founded by Nabin Thapa, offers a range of yoga classes, Thai Massage training and massage treatments. Thai Massage courses are also offered i
[Read More...]
Himalayan Healers is a Healing Arts School and ensemble of Spa Boutiques. Operates from out Jawalakhel, Kathmandu, and Nagarkot in Nepal. Offers Thai Massage training as
[Read More...]
The Institute of Natural Medicine is based in Kathmandu, Nepal and offers Thai Massage (Nuad Thai) courses. On-site accommodation available. Affiliated with the World Mas
[Read More...]
The Kathmandu Center of Healing is located in Kathmandu, Nepal and offers Traditional Thai Massage Training. The center is affiliated to the Anahata school in Dublin (Ire
[Read More...]
Mandala Studio Yoga and Spa is a retreat for daily Yoga Classes, Spa Services and Courses, Healing Workshops, and Yoga Teacher Training Courses in Nepal. The Studio also
[Read More...]
The principal teacher and director of The Ancient Massage Foundation and the Healing Hands Center is Rahul Bharti. The center is based in Kathmandu, Nepal. One ten day an
[Read More...]
Rahul Bharti is the principal teacher and director of the Healing Hands Center. The center's base location is in Kathmandu, Nepal. The Ancient Massage Foundation, c
[Read More...]
---
Travel Support Services
Planning to go to Asia? Or perhaps already there? We help you to find the best deals on transport and accommodation. TraditionalBodywork.com is an affiliated partner of renowned travel service providers Agoda, 12Go Asia, and Jetradar. When purchasing from one of these providers we earn a referral fee which helps us to keep our website running.
Agoda is a fast growing online travel booking platform and offers over 2 million accommodation options worldwide for all budgets.

12Go.Asia is a large online travel agency, offering online booking of tickets for ground, water, and air transport services in Southeast Asia, including India and Australia.

Jetradar.com is a global travel search engine that allows users to compare airline prices and offers, specializing in low-cost airfare.
---
Related Articles