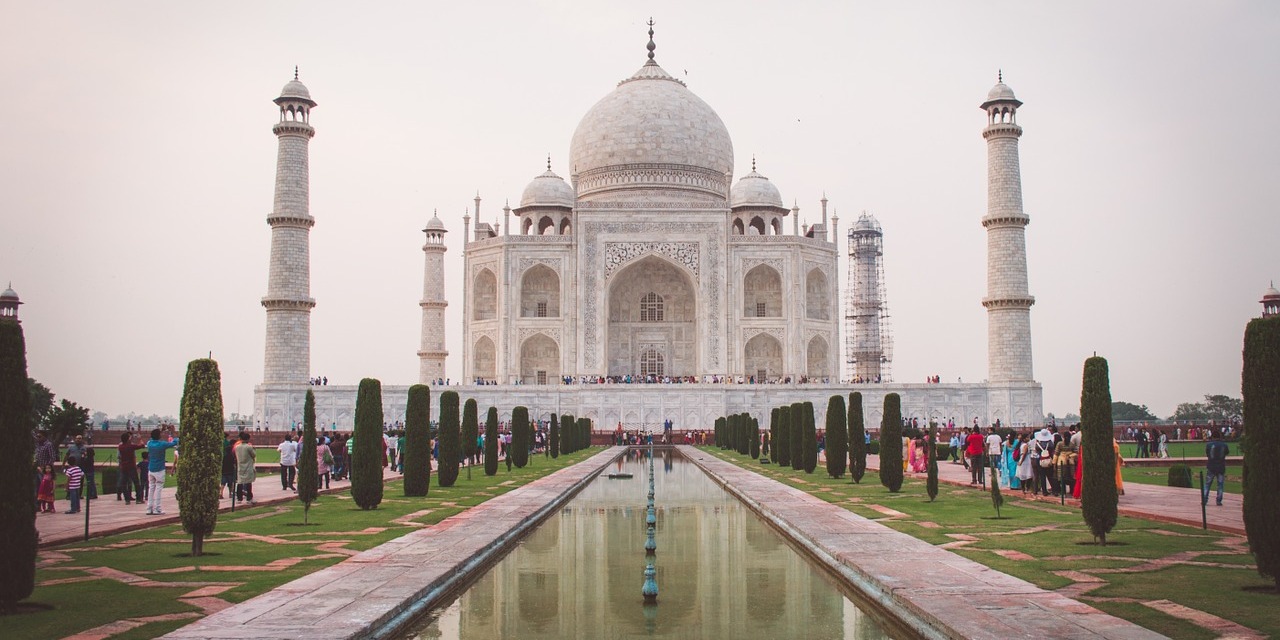 India is considered the source of Thai Traditional massage and for an important part also for Thai Traditional Medicine as a whole.
The founder of Traditional Thai massage is thought to have been a doctor from Northern India known as Jivaka Kumar Bhaccha (Dr. Shivago), a contemporary of the Buddha and the personal physician of the Indian King Bimbisara about 2,500 years ago. It's said that his teachings reached Thailand at the same time as Buddhism.
Up to our days, Dr. Shivago (Jivaka Komarabhacca) is highly respected in Thailand and by many Thais he's honored as the 'Father of Medicine.'
For what it is, Thai Massage training isn't very big in India (certainly not considering the size of India's population), but there are nonetheless some excellent training options. Naturally, Ayurvedic Massage and Medicine, and Indian Yoga, are far larger bodywork and healing modalities in India.
In this post we list the Thai Massage schools, teachers and training centers we've found in India.
AIM Spas is a treatment center and training academy. The academy is a TMC Chiang Mai affiliated Thai Massage course provider.
[Read More...]
Aithein, located in Agonda (Goa), offers a variety of Ayurveda courses, Thai Massage and Yoga training.
[Read More...]
The institute is a CIBTAC and ITEC accredited SPA Academy in India. Offers Indian bodywork training programs (Ayurveda and Yoga) as
[Read More...]
Andres teaches Yoga and Thai Yoga Massage and gives courses and workshops around the world.
[Read More...]
The AyurYoga EcoAshram is setup for spiritual seekers to connect with traditional Indian teachers in an eco-friendly campus located
[Read More...]
Baba Massage Center in Rishikesh offers a variety of both Western and Oriental Massage courses.
[Read More...]
[Read More...]
The Himalayan Zen School offers Thai Yoga massage and meditation courses with Swami Prem Adeh.
[Read More...]
IMOSHA in India is founded and run by Raghu Chandrashekar. The school offers Thai, Tok Sen, Jap Sen, Guasha and other ancient healin
[Read More...]
ISTHAA offers a broad variety of Western and Eastern massage and bodywork courses, notably Ayurvedic bodywork and also Thai Massage.
[Read More...]
Lotus Ayurveda Yoga offers Yoga training, a variety of Ayurveda courses and Thai Massage training. Trainings are also offered in Ker
[Read More...]
Maitrii Home is a Thai bodywork and Ayurveda training provider and retreat center in Kerala, India. Special focus on Japanese studen
[Read More...]
Prabhat Menon is the founder of the Panchendriya school and an authorized Sunshine Network teacher based in Mumbai, India.
[Read More...]
Ram Yoga House is founded and run by Ram Bhardwaj. The place in Dharamshala offers Yoga, Ayurveda, meditation and Thai Yoga massage
[Read More...]
The School of Thai Massage is founded and run by Cyriac. Thai Massage Courses are offered in both India and the United States.
[Read More...]
YLG Institut is principally specialized in cosmetology and beauty courses, but also offers a Thai Massage course.
[Read More...]