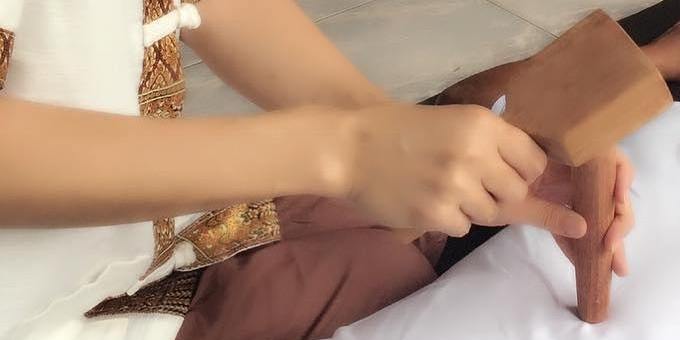 In this article, you'll find an overview of the best known places and healers in Chiang Mai that offer Tok Sen Massage treatments.

Our eBook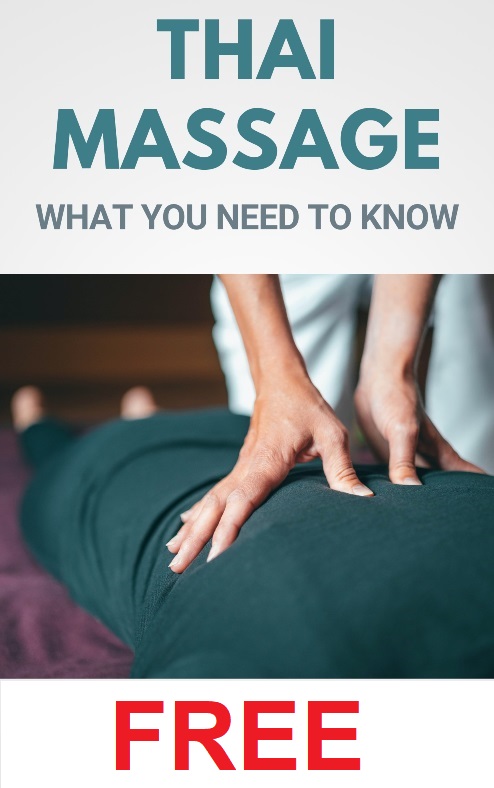 In the last couple of years, Tok Sen Massage, Tok Sen Therapy, or sometimes even called Tok Sen Lanna Hammering Massage, has become a quite sought after treatment modality.
Increasingly, we see well-known, luxury spas and wellness centers offering the treatment against, sometimes, exorbitant prices.
Lucky enough, you can still find the good old Lanna Folk Healers, and a number of more down-to-earth spas in Chiang Mai that ask reasonable prices for Tok Sen treatments.
If you want to know more about Tok Sen, you may read our post Thai Tok Sen in Thailand.
Nun Tok Sen Massage
Nun Tok Sen Massage offers treatments and training courses of Tok Sen. Nun is located in the Silver Temple (Wat Sri Suphan).
Oasis Spa
Oasis Spa is a group of Spas with branches in Chiang Mai, Phuket, Pattaya, and Bangkok.They offer a wealth of Thai, other Asian, and Western spa bodywork courses and programs, including Tok Sen Massage treatments (1.5 hours).
Ajarn Somphong Prapharat
Waulai Thaimassage in Chiang Mai is specialized in Herball Ball Compress Massage courses and treatments, but also offers Reusi Dat Ton and Tok Sen. Founded and run by teacher Ajarn Somphong Prapharat.
Arokaya Massage
Arokaya Massage offers Thai Massage, Thai Foot Massage and Tok Sen Massage treatments. Arokaya Massage is located at Wat Mahawan temple on Taphae Road (beside Soi 4), near the Taphae Gate. The treatment duration is 1 hour.
Sirichan Medical Clinic
The Sirichan Medical Clinic is run by teacher Sirichan Nooy, a doctor and therapist in traditional Thai massage.
Chiida Spa | Sukantara Cascade Resort & Spa
Chiida Spa is a Spa Wellness center, resort and retreat and additionally offers Spa products and Spa & Massage trainings. Chiida has branches in Chiang Mai and Bangkok.
Spa Mantra
Spa Mantra is a spa and wellness center and a branch from the ITM Chiang Mai Thai Massage school. The Spa also runs a Thai Bodywork academy with both Western and Thai style courses and workshops mostly focused on the spa industry. The Tok Sen treatment duration is 1 hour.
Dhara Dhevi
Dhara Dhevi is a luxury Spa and Wellness Center, hotel, resort and retreat, offering a broad range of recreational facilities and activities. The Tok Sen treatment duration is 1 hour and 50 minutes and includes a Hot Herbal Compress Massage.
Fah Lanna Spa & Massage
Fah Lanna Spa is a renowned day spa offering a broad range of spa, massage, Lanna style and signature treatments and packages. The Spa has two locations in Chiang Mai: in the old town and near the Night Bazaar.
The Tok Sen treatment duration is 1 hour. The spa  also offer packages with Tok Sen and other modalities, like Foot Massage, Herbal ball Massage, etc.
Arayana Spa
Arayana Spa offers a broad variety of Lanna Massage and Spa (Signature) Treatments and Services. The Tok Sen treatment is offered in their Lanna Thai Comfortable Package which has a total duration of 3.5 hours.
Lila Thai Massage
Lila Thai Massage is a full service Thai Spa. The Lila Thai Massage was established by Naowarat Thanasrisutharat, former Director of the Chiang Mai Women's Prison, to help support the lives of newly released inmates in society. The treatment takes about 1.5 hours.
Cheeva Spa
Cheeva Spa is an upscale wellness spa, has two branches in Chiang Mai and offers a wide variety of Thai and also some Western massage and bodywork treatments. The Tok Sen treatment duration is 1 hour.
Siripanna Villa
Siripanna Villa Resort & Spa runs spas in Chiang Mai, Bangkok and Phuket and in Hangzhou, China. Apart from Spa treatment services and retreat programs, Arom:D offers Training Courses and Spa Management services.
Nakara Spa
Nakara Spa is specialized in Ayurvedic treatments, but additionally offers a set of traditional Lanna Massage treatments. The Tok Sen treatment durations are 1 and 2 hours. Nakara also offers a Thai Massage – Tok Sen combi treatment package.
Green Bamboo Massage
Green Bamboo Massage is a family-run Lanna massage and bodywork treatment center that only works with certified organic and fair price products. The session takes 1 hour.
Spa Cenvaree
SPA Cenvaree operates many Spa & Wellness centers across Thailand, including a training academy. The session is offered in the Lanna Exotic Massage Package which includes Tok Sen and Hot Oil Massage (1.5 hours).
Tao Garden Health Resort & Spa
The Tao Garden from the well-known teacher Mantak Chia offers a range of special treatment modalities such as Chi Nei Tsang, Karsai nei Tsang, and Tok Sen, among other treatments. The Tok Sen session takes 80 minutes.
Hangdong Thai Massage School
The Hang Dong Thai Massage School in Hang dong specializes in Lanna Thai healing methods such as Tok Sen and Thai Fire Therapy (Yam Khang).
Pan Whaen Thai Massage
Mr. Joe Khumlee offers Tok sen, Thai Massage and bodywork training, and Guasha treatments and courses.
---
---
Related Articles