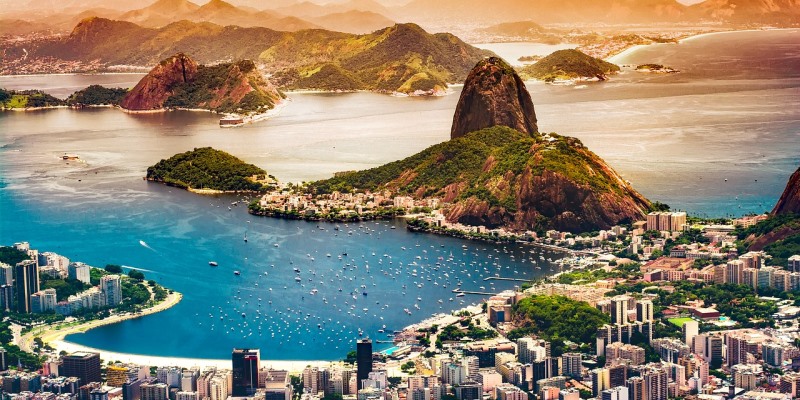 Rio is the most famous city of Brazil, and many people still think of it as the capital of the country (which it has not been since 1960). It is the second-most populous municipality in Brazil, and a top tourist destination, known for its beaches, Carnival parades, landmarks like Christ the Redeemer and the Sugar loaf Mountain, samba and bossa nova music, and the list goes on.
It is a major cultural hub in Brazil, as well as the headquarters to Brazilian oil, mining, and telecommunications companies, plus Latin America's largest telemedia conglomerate, Grupo Globo.
Even though it's such a popular destination (also for Brazilians themselves), when talking about Thai Massage training – which is not a very well known or wide spread modality in Brazil yet – it's clear that the courses and training options are concentrated in São Paulo. However, there are some options on Rio as well, and we list them below:
Barbara Santos
Barbara Santos regularly travels between Brazil and Thailand offering Thai Massage training in both countries.
Carlos Gusmão
Carlos Gusmão Terapias offers Thai Massage courses and is operates mainly from out Rio de Janeiro.
Espaço Nibbana
Espaço Nibbana was founded by Barbara Santos. Barbara travels between Brazil and Thailand and offers Thai Massage training courses in both countries. Apart from Thai Yoga Massage, she's also proficient in Yoga and Reiki.
Grão
Gislaine Meera Teixeira offers tarining courses in Thai Foot Massage & Reflexology, Thai Massage, and specializes in training for Thai Massage During Pregnancy & After Birth.
Marta Monteiro
Marta Monteiro offers Tok Sen, Thai massage and Thai Table massage training mainly in Rio de Janeiro.
Massagem e Gravidez
Marjorie Sá is the founder of Massagem e Gravidez. She's specialized in massage and bodywork in relation to pregnancy.
Massagens Orientais
Massagens Orientais offers a variety of oriental massage and bodywork treatments and now and again organizes Thai massage training workshops.
---

---
---
Related Articles