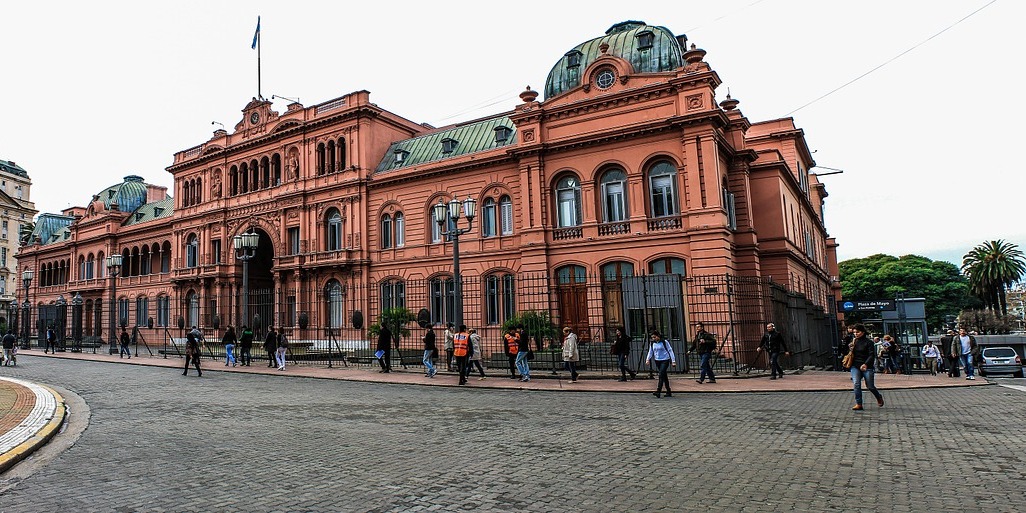 Argentina (South America) boasts more than two times the number of inhabitants (44 million) compared to their neighbor Chile (18 million), but hosts less Thai Massage training centers. Nevertheless, the country has more or less the same level of economic maturity, infrastructural development, and level of wealth as Chile.
Perhaps the reason is just simply that some Thai Healing Arts education centers or teachers have conquered a big part of the training market, with subsequently less space and opportunity for a larger number of schools.
Whatever may be the case, there are some excellent Thai Massage teachers to be found in Argentina, such as Egle Puca from Brillo de Sol, Valerie Gaillard, Nicolás Narváez from Wai Escuela, and Enrique Dianti from Escuela Nuad Thai.
Below we've listed most of the training centers we've spotted in Argentina. Most are located in Buenos Aires, the country's capital city or in the province with the same name.
AmDelco
AmDelco in Buenos Aires offers a vast variety of training courses in information technology, massage and bodywork, esthetics, and many other things, including Thai Massage.
Bhanu
Bhanu is a holistic center based in Buenos Aires offering a range of holistic and alternative medicine treatment services and training courses.
Brillo de Sol
Brillo de Sol, based in Buenos Aires, is founded and run by Egle Puca. Egle specializes in Thai Massage and Shiatsu training offerings.
Escuela Nuad Thai
Escuela Nuad Thai is founded and run by Enrique Dianti. The goal of the school in Buenos Aires is the preservation and diffusion of knowledge linked to Thai and Lanna (Northern Thailand) Traditions.
CENEDI
The Centro Nacional de Educación a Distancia offers a broad range of all kinds of online training courses, including Thai Massage training.
Centro Medico Escuela
The center, located in Buenos Aires, offers a variety of both Western and Oriental massage and bodywork courses.
Escuela de Shiatsu y Masaje Tailandés
The Escuela de Shiatsu y Masaje Tailandés, based in Buenos Aires, was founded by Valerie Gaillard and Guillemo Ibalo and integrates Zen Shiatsu and Thai Yoga Massage.
Escuela de Valerie Gaillard
Valerie Gaillard teaches Shiatsu, Jahara and Thai Massage in a range of countries in South America, but also in Portugal and New Zealand.
Salutaris
Salutaris offers a variety of trainings in different branch sectors like health, administration, esthetics, and more.
Wai Escuela de Masaje Tailandés
Escuela Wai, founded by Nicolás Narváez and located in Buennos Aires, offers a variety of Thai Massage trainings, such as regular Thai Massage courses, Herbal Ball Massage, Jap Sen, Thai Foot Massage, and more.
---

---
---
Related Articles