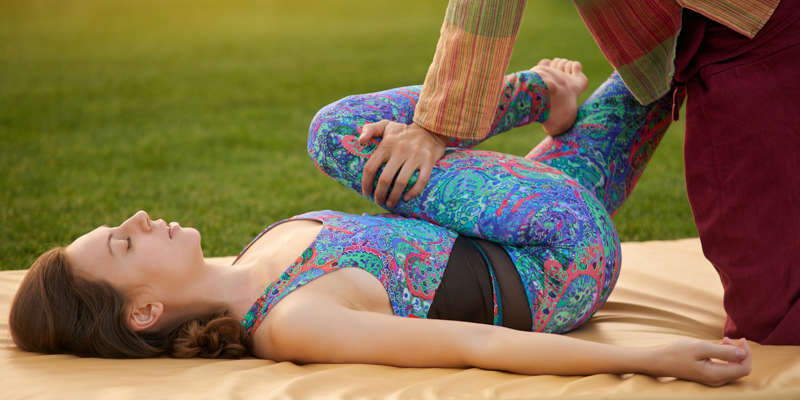 About the Schools
Suai Spa School and Suai Thai Massage School are sister schools that work at the same location in Phuket, near Patong Beach. The first mentioned school focuses on offering training courses of spa modalities, and the second on offering Thai Massage training courses. They have separate websites and names, but if you want to have a better overview, the Suai Thai Massage School's website has a complete list with all courses and fees, including the ones offered by the Spa School.
The instructors are Master Masayuki, Teacher Rin and Teacher Ju, all with 10+ years of experience as massage practitioners and teachers. Their Thai Massage courses follow the official Traditional Thai Medical Society program (TTMS).
Suai Thai Massage School Training Courses
▶ Level 1. Thai Massage Basic Course – 30h
▶ Level 2. Thai Massage Intermediate Course – 30h
▶ Level 3. Thai Massage Advanced Course – 30h
▶ Level 4. Thai Royal Massage, Symptom Reduction Massage – 30h
▶ Level 5. Tok Sen, Basic Chiropractic – 30h
▶ Thai Yoga Massage Course / Northern Thai Style – 30h
▶ Foot Reflexology Basic – 30h
▶ Foot Reflexology Advanced – 30h
▶ Thai Yoga (Rusie Dutton) Training & Teacher Training
The school also offers options of packaged training courses, with a combination of levels 1-4 or 1-5, with or without the Northern Style Thai Yoga Massage. You'll get a discount if choosing for a package, and upon completion of one of the packages you can apply for the 150h Certificate from the Thai Traditional Medical Society.
They also offer Technical Private Training and short courses for tourists, such as Thai Massage Basic with a duration of 1 or 2 days, and Foot Reflexology 1 Day Lesson (2 hours), with classes starting every day. There are also options of other private courses, for maximum 2 persons.
Suai Spa School Training Courses
▶ Aroma Massage (Basic Thai Oil Massage)
▶ Swedish Massage Course
▶ Facial Massage Course
▶ Herbal Ball Compress
▶ Balinese Massage
▶ Indian Head Massage
▶ Sports Massage Course
▶ Lomilomi Massage
▶ Slimming Massage Course
▶ Scrub and Mask
▶ Hot Stone Massage
▶ Herbal Warm Pouch
The Spa training courses are suitable for beginner and advanced students. The classes are taught in English and the class-size is small. Most of the courses have a duration of 5 days, consisting of 2 days with theory and techniques, 2 days of practical lessons and the last day is the test, a practical examination that the student must pass to receive the certificate.
The Spa School also offers Free Schedule Trainings and Technical Private Trainings, to suit your needs and time availability. There are also quite some offers of short classes for tourists, such as the Facial Massage Course of 1 or 2 days and the Aroma Massage for Couples (2 days).
For training courses of both schools, a school certificate is awarded to those who successfully complete the chosen course. Textbooks are included in the fee, and are available in English, Russian or Japanese.
---

---
---
Related Articles