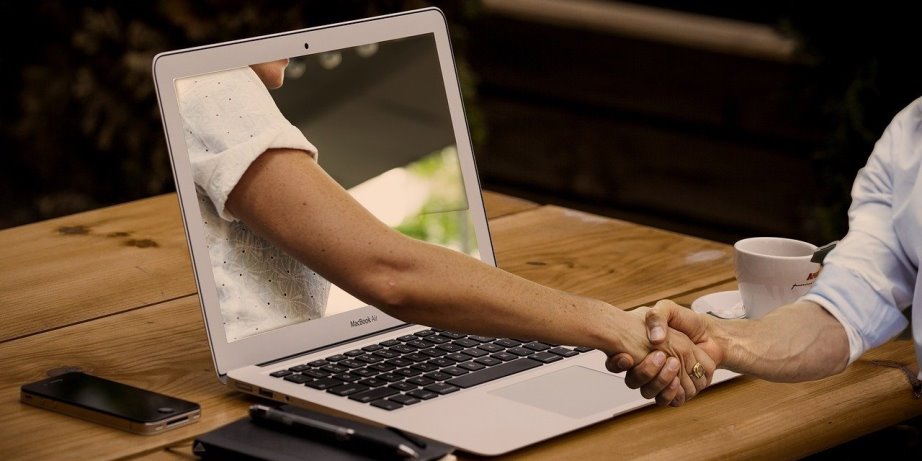 Even before the Coronavirus outbreak (COVID-19) and the following lockdowns, there was already a global increase in online Thai Massage education, or let's say it differently — in Thai Massage eLearning.
Several Thai Massage teachers and schools around the world had progressively ventured into offering (parts of) their study curricula, courses, and workshops online, or through other methods of distance learning. As it is, some instructors only teach online.

Our Video Workshop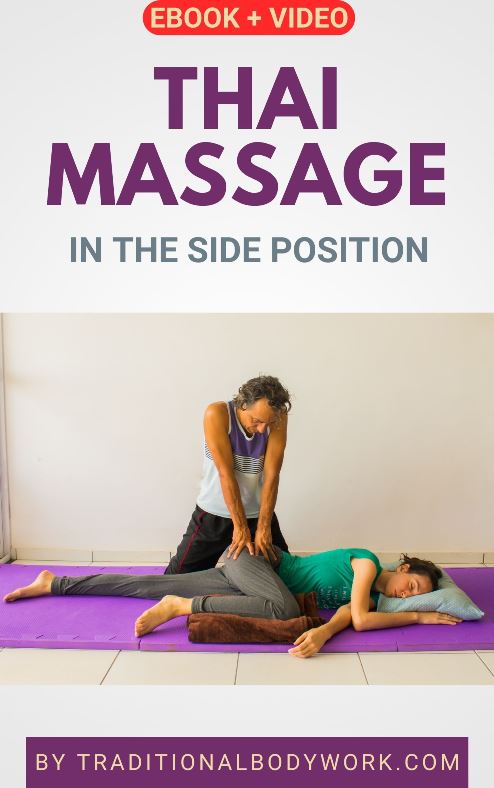 But, just a note before I start off discussing the topic: mind that I don't talk about the financial side of the story, or how it feels for a Thai Massage teacher doing so, but I rather focus on educational advantages and disadvantages for the students of studying Thai Massage online.
Now, I personally think that online education works well for non-touch theoretical subjects, like geography, law, mathematics, or language teaching, and also for more visual learning like a facial make-up course, how-to repair-your-car, and such. Of course, one needs to have a teaching infrastructure i.e. platform, that is, apps, course creation tools, and learning materials, and both students and teacher or institute need adequate and reliable Internet connections and equipment, and so on.
Nevertheless, for interpersonal physical contact and touch subjects, such as partner dance, martial arts or massage, online training is not the way and it will not work adequately. That is, some things do actually work, as already being done in past years, but then, let's take Thai Massage training as an example to clarify my point.
Knowledge of massage theory, like anatomy and physiology, and other theoretical aspects of Thai Massage, such as the theoretical part of the Sen Energy Lines in Thai Massage, general knowledge about hygiene, massage precautions and contraindications, and such, can be transmitted perfectly well via online or distance learning. These types of training courses don't need to be live, via Zoom or Skype or so, that is, a DVD or video streaming is sufficient.
This also counts for learning additional Thai Massage techniques by a person who already masters the art or who's a Thai Massage therapist already and thus, know what they are doing. In these cases, online training can help a practitioner to improve quickly, without losing much time or costs with attending an in-person in-class training on location.
Online Thai Massage training can also be convenient for existing practitioners to fulfill so-called Continuing Education requirements. Or, by contrast, if someone simply wants to know a bit more about Thai Massage, what it is, or how it works, showing a complete treatment session through the Internet via video material, live, or an online syllabus can do the job.
I also think there's a genuine place for Thai Massage tutoring, counseling, and coaching, which can be done live online via the Skypes of this world. However, I find that this is more suitable for those who are (advanced) Thai Massage practitioners or Thai Massage teachers already.

Our Video Workshop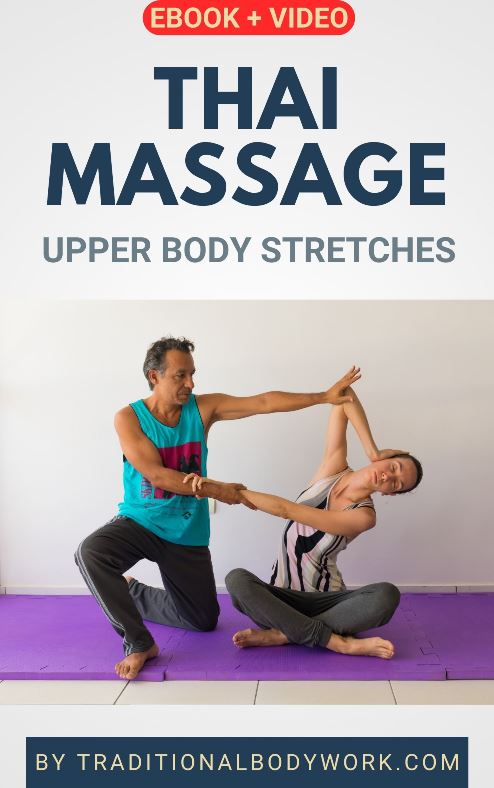 But I feel that to actually start learning Thai Massage, one really needs physical contact with the teacher and other students. A student needs to feel physically how a technique works on him or herself (with the teacher or other students doing the technique) and one really needs to have an actual human being to practice on (with close monitoring of the teacher) to fully understand what is going on, and how one's treatment is experienced by another person. This will never be possible through online training (or only very partially), whatever advanced video or communication techniques are used.
So, in conclusion, I would say that theoretical aspects of Thai Massage can certainly be taught live online or via other distance learning tools. Online Thai Massage training can also be offered to advanced students or already active Thai Massage therapists, but for beginners (those who still need to learn Thai Massage) doing Thai Massage itself cannot be taught via a book, DVD, video or via live interactive Skype or Zoom sessions. In the latter case, it can only be an introduction to what Thai Massage is or how a session may look like.
And let's be clear, can you imagine being given a Thai Massage session by a therapist who learned the trade on YouTube? Well, perhaps you can, because the world is crazy enough nowadays as it is. Yet, I personally would be very happy to have the hospital emergency room around the corner.
---

---
---
Related Articles