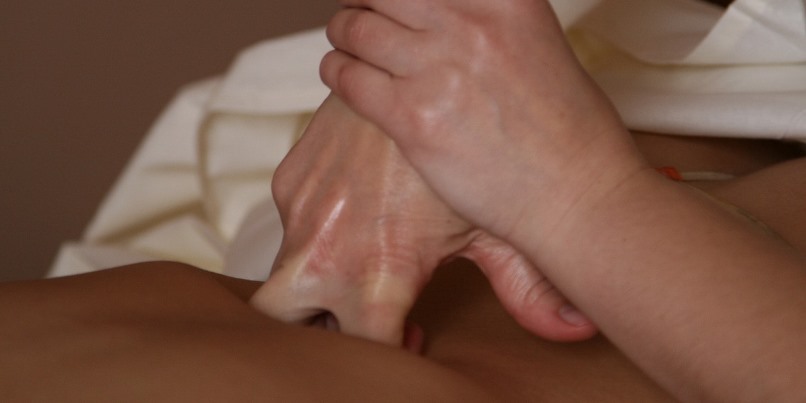 In our previous article about the various types of massages, we grouped massages according to their function. Think of abdominal massages, breast massages, facials, foot massages, genital massages, and lymphatic drainage massages, and so further on. In this post however, we list massage types according to the techniques used.
Note that many individual massage modalities use a combination of techniques, but there are also quite a number of massage treatment modalities that only use a single massage technique. Think, for instance, of "pure" Acupressure massages, Barefoot massages, Cupping massages, or Herbal Compress massages.
Below, you'll find a list of the most important technical types recognized, with some links to articles we've published that further explain these massage types. A complete overview and discussion of functional and technical categorizations of massages, the concepts of massage, and the tools used, you can find in our eBook The Art of Massage.
Positional Release Massages
Trigger Point Release Massages
---
---
Related Articles