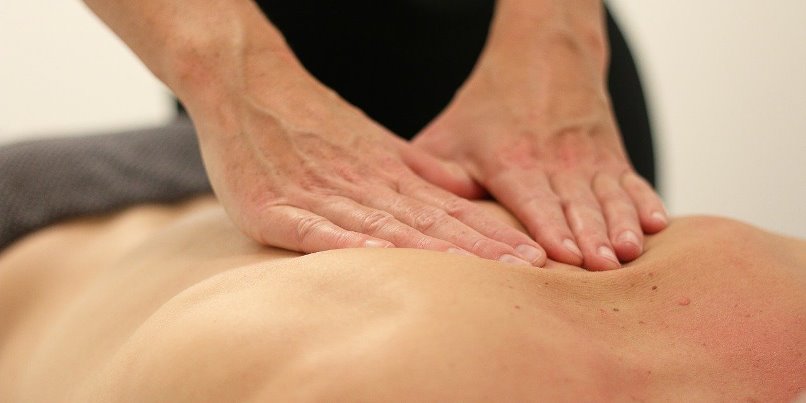 In the West, it's the classic idea to think of a massage as an unclothed oil-rubbing modality given on a massage table.
Nevertheless, notably in Asia, clothed massages without the use of oils, given on a large table, chair, or floor mat, are very common traditionally, perhaps the most common type of massage treatment option. An exception perhaps is India, where the majority of massages is given (partly) unclothed and using oils, creams, and lotions.
But also in the West, clothed massages without oils are very common, especially in the therapeutic sphere. Think, for instance, of remedial, orthopedic, pediatric and sports massages, which can be given both with and without oils, just to give some examples.
In fact, it depends very much on the type of massage if it may be or can be given with the receiver being clothed and/or unclothed. Consent of the receiver plays an important role also.
In general, when a massage is unclothed, oils, creams or lotions will be used to aid in smooth gliding, sliding, and stroking and to prevent so-called skin-burn.
Full body Oil massages, for instance, are typically given with the receiver being (partially) unclothed, but Herbal Ball Compress massages may be given clothed or unclothed.
Abdominal massages can be clothed or with the abdominal area uncovered, but with Genital, Sensual and Erotic massages the receiver will usually be partly or completely unclothed, for most of the modalities.
---
---
Related Articles