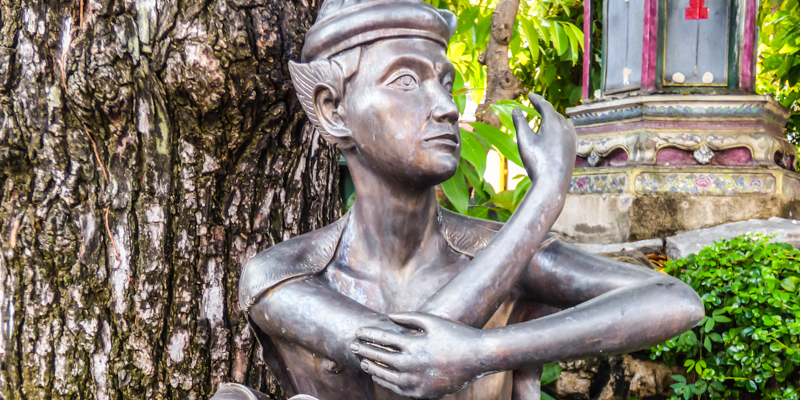 © Image from TraditionalBodywork.com
Thai Yoga or Ruesi Datton (also spelled as Reusi Dat Ton or Rue-Si Dat Ton) is a traditional form of Thai healing bodywork. Reusi Datton consists of self-massage, stretches, breathing exercises, and a variety of poses and sequences, which are done in standing, sitting, or lying positions.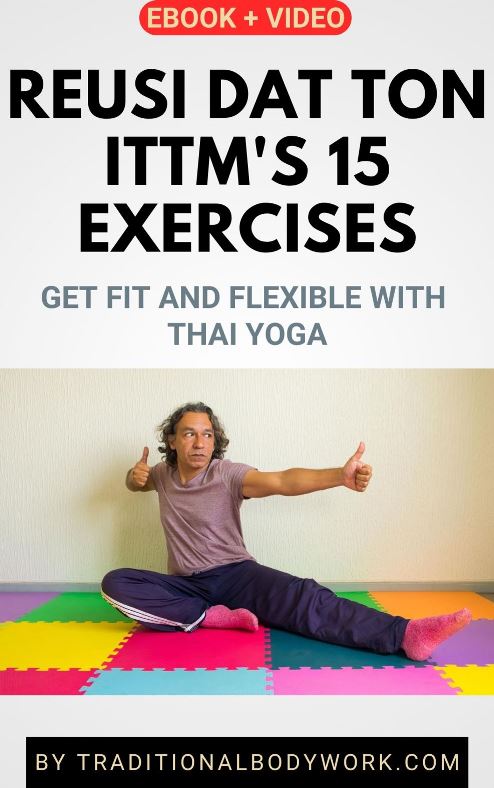 The conceptual foundation of Reusi Dat Ton, like that of Thai Massage, is based on the so-called Sip Sen (energy lines) or meridians which distribute vital life energy through the body.
Thai Yoga is a rather unknown aspect of Traditional Thai culture and healing bodywork, and even in Thailand the practice is generally not well understood by the public, and commonly reduced to being a "set of stretching exercises." Nevertheless, Reusi Dat Ton is much more than that, by some even considered the foundation of Thai Massage.
At any rate, below you'll find a list of Thai Massage schools that offer Thai Yoga Reusi Dat Ton courses and workshops in Chiang Mai, Thailand.
Reusi Dat Ton Training in Chiang Mai
---