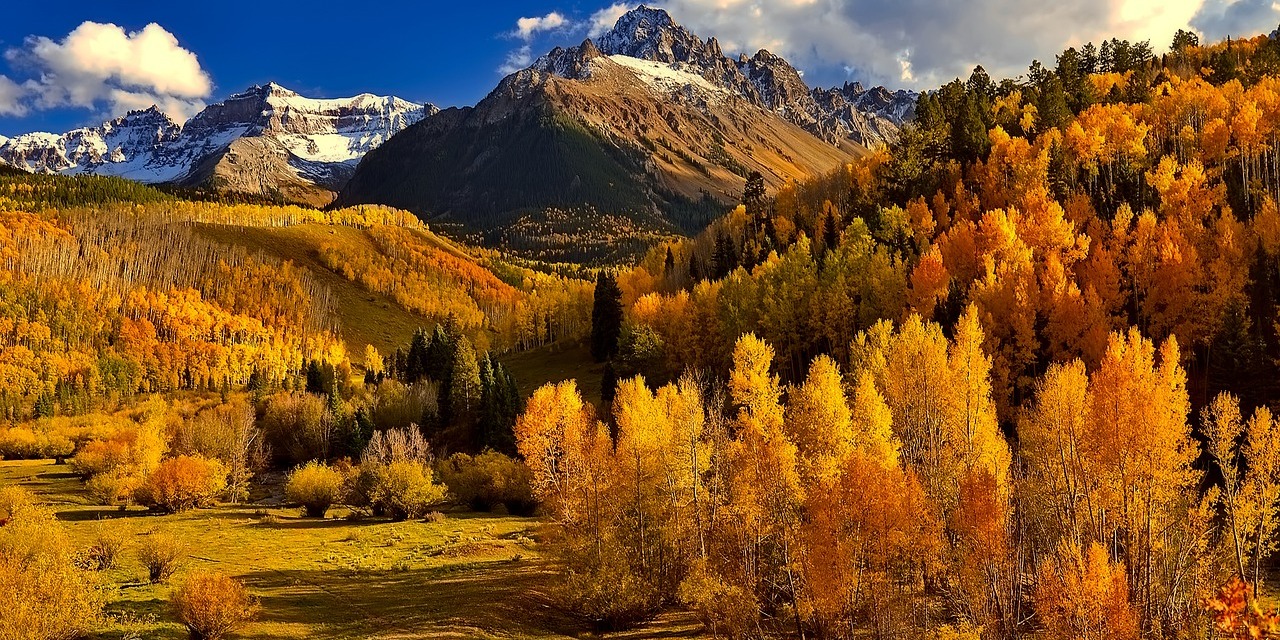 Colorado is a state in the west of the United States boasting most of the southern part of the famous Rocky Mountains. The state got its name for the Colorado River.
Colorado's capital and most populous city is Denver with about 1 million inhabitants in the proper city and almost 3 million in the greater metropolitan area. Other well-known cities in the state are Boulder, Fort Collins and Colorado Springs.
Most of the Thai Massage training centers we've found are based in either Denver or Boulder. Below you'll find an overview.
Boulder Nuad Thai Massage and Spa
Boulder Nuad Thai Massage and Spa is an ITM Chiang Mai associated Thai Massage trainer run by Jolina Sileski. The place offers spa, reflexology and Thai massage treatments and training courses.
Colorado Institute of Massage Therapy – CIMT
CIMT offers Massage Therapy certification programs and a vast range of Continuing Education training classes and workshops, including Traditional Thai Massage.
Boulder Thai Yoga Massage
Boulder Thai Yoga Massage is founded and run by Sunny Klaber van der Star. Sunny also runs the Integral Travel company, which organizes cross-cultural certification study programs in different locations of Thailand, but also in other countries.
Denver Integrative Massage School
The Denver Integrative Massage School offers a Colorado licensed massage program that includes Thai Yoga Massage techniques fused with Western Massage & Bodywork.
Evolve Integrated Massage Training
Evolve in Denver is run by Mary Jane Kennedy and provides for a range of Live and Online bodywork and massage training courses, including Thai Massage.
Boulder Thai Massage School
The Boulder Thai Massage School has a branches in both the USA and in Thailand. Run by Thai natives the school offers a variety of Thai Healing arts courses.
Denver Thai Yoga Massage
Denver Thai Yoga Massage offers a variety of massage therapies, Thai Yoga therapy, Yoga classes and personal training.
Fort Collins Massage Thai Bodywork Yoga
Fort Collins Massage is owned and run by Dana Weinkauf-Talbot. Dana offers Massage and Thai Yoga Bodywork services. Additionally, the place offers Yoga and Thai Massage classes and courses.
Hillary Olsen Hilliard
Hillary teaches Thai Yoga Massage and Thai Herbal medicine. She is a Registered Massage Therapist, Registered Thai Therapist, and a Registered Yoga Therapist.
Ritam Healing Arts
Ritam Healing Arts is founded and operated by Saul David Raye. Saul is well-known teacher, healer, musician & spiritual activist, proficient in a variety of modalities, including Tradtional Thai Massage.
Thai Massage Seminars
The Thai Massage Seminars & Medical Massage Training center is lead by Monique Ortega. The school offers live classes and workshops, CE programs, and online training modules.
Thai Yoga Massage with Lydia
Lydia offers Yoga and Thai Massage classes and training.
Yoga Yuki
Yuki Tsuji is the founder of Yoga Yuki. Yuki is a licensed Thai Massage therapist, teacher, yoga instructor, and AcroYoga teacher.
---

---
---
Related Articles