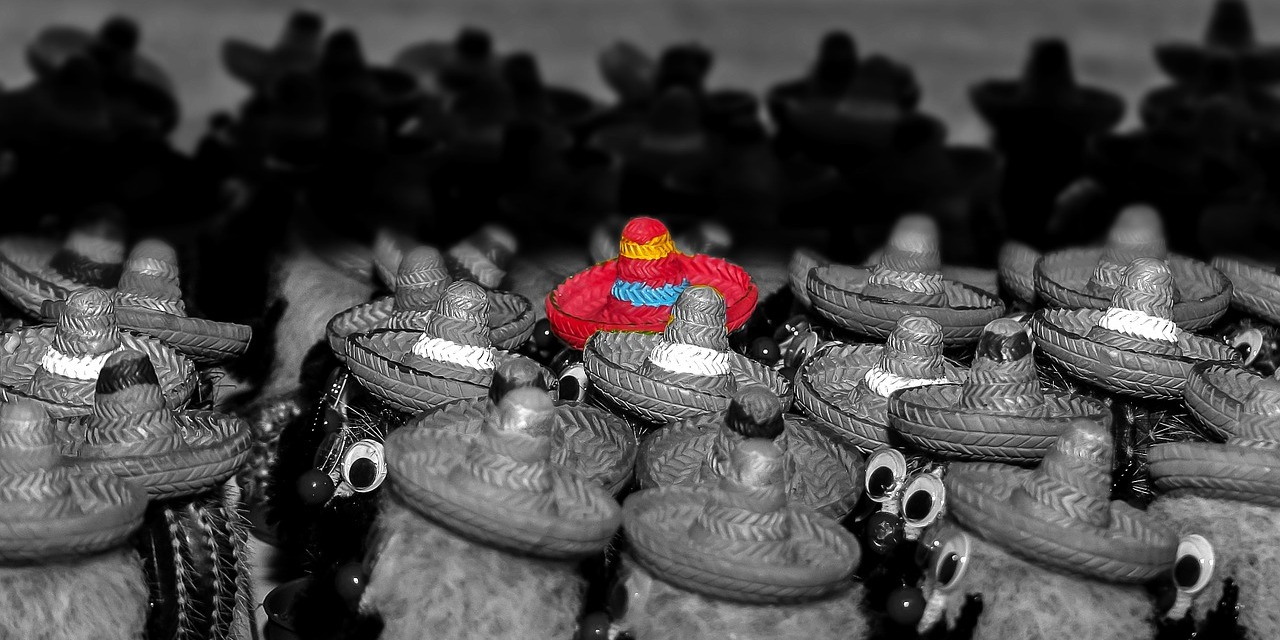 Mexico is a Spanish-speaking country in the southern part of North America. It is bordered by the United States, Guatemala, and Belize. The population of Mexico counts around 120 million people.
The capital and most populous city is Mexico City (La Ciudad de México) with about 9 million inhabitants in the proper city and 21 million in the greater metropolitan area, making it the largest city in North America. Other known cities are Guadalajara, Puebla, Monterrey, León, Toluca and Tijuana.
For a country as populous as Mexico one would expect more Thai Massage training options, but then again Mexico for the moment remains a so-called "developing country," and Thai Massage training (outside Thailand, that is) is a rather expensive, one could almost say—luxury expense.
Anyway, most of the Thai Massage training centers and teachers are to be found in Mexico City, the capital, although it must be said that there's a fair amount of visiting teachers from other countries offering occasional courses and workshops.
Below we've listed the Thai Massage schools and teachers we've found in Mexico. For other countries, visit our Worldwide Training Page or use our Filter Engine.
Akasha México, Instituto Profesional de Psicocorporal y Masaje, offers a broad variety of alternative and complementary medicine
[Read More...]
Alta Capacitacion Profesional, active mainly across Argentina, offers a devastating range of courses in the areas of esthetics, m
[Read More...]
CENEDI or Centro Nacional de Educación a Distancia offers a vast range of all sorts of online training courses, including Thai M
[Read More...]
Centro Area offers a broad range of both Western and Oriental complementary treatments, massage and bodywork training courses.
[Read More...]
Centro Holístico Latinoamericano offers treatments and courses in massage, bodywork, and complementary medicine modalities.
[Read More...]
Centro Thai, Escuela de Masaje y Terapias Alternativas, offers a variety of holistic massage and bodywork training courses.
[Read More...]
Colegio Mexicano de Masaje offers a vast range of holistic, alternative, spa, and complementary massage and bodywork training cou
[Read More...]
Coyote Cal is a hostel group in Mexico, Baja California offering accommodation, outdoor activities, spa & massage services,
[Read More...]
EMTA offers a broad range of treatments and training courses in mostly oriental alternative medicine, including Thai massage trai
[Read More...]
Jill Arcaro's school offers Reiki, Thai Massage and Edu-travels to Thailand and Cuba. The school is an ITM Chiang Mai assoc
[Read More...]
Nuad Spa Móvil offers Traditional Thai Massage treatment services and training courses, among other massage and bodywork service
[Read More...]
The School of Healing Arts SOHA on Bali is run by Daniela. Daniela is a Yoga, AcroYoga and Thai massage teacher. Together with Ca
[Read More...]
Sean Jordan Massage, associated with the Om Yoga Ayurveda Center in Dharamshala (Ram Bhardwaj), offers Ayurveda, Tuina, and Thai
[Read More...]
Unity Retreats hosts retreats around the world which encompasses gatherings with a variety of activities, treatments, classes and
[Read More...]
---
---
Related Topics