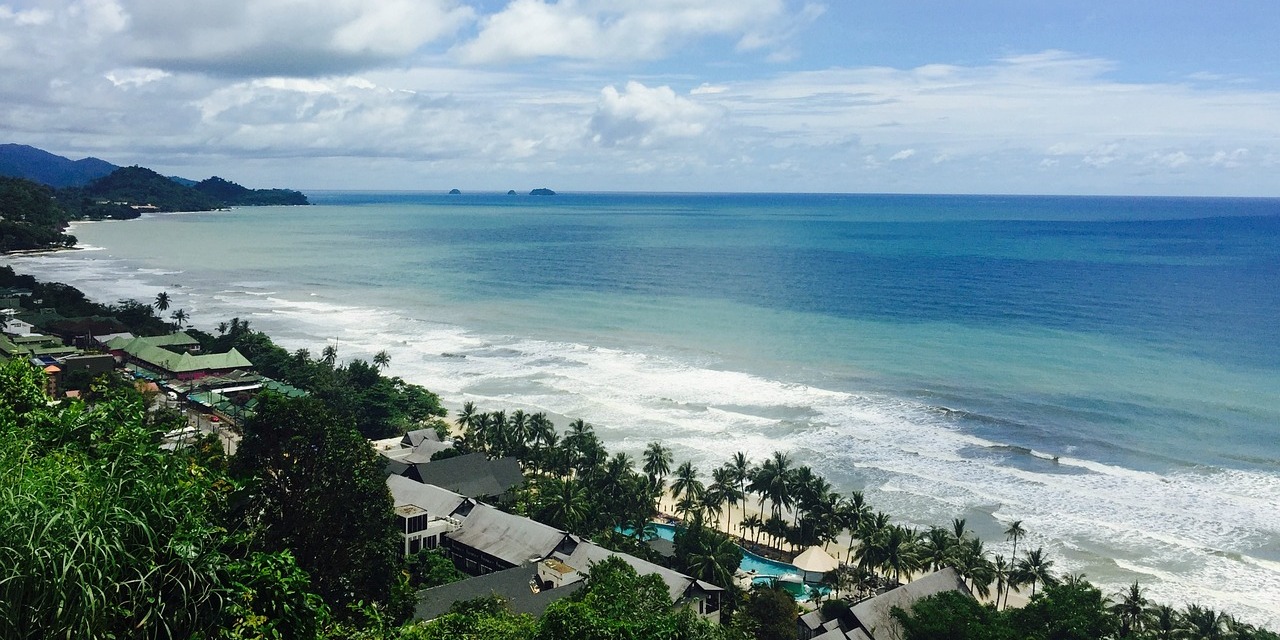 Ko Chang (nicknamed Elephant Island because of the shape) is Thailand's second largest island after Phuket. The island is located not far from Cambodia, in the Gulf of Thailand, South-east from Bangkok in the Trat province.

Our eBook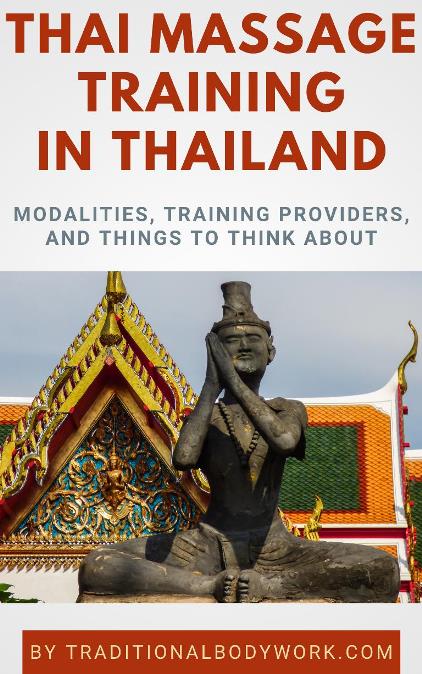 The island shouldn't be confused with another island with the same name Koh Chang, which is located near Ranong in the southwest of Thailand. That island is located off the Northern Andaman Coast.
Ko Chang (Trat) is known for its long white sandy beaches, and dense jungle, home to a wide variety of wildlife, like birds, snakes, deer, and even elephants. The place is still much quieter than Phuket or Ko Samui island, to name a few other popular holiday islands in Thailand, but tourism has been growing fast in the past ten years.
Anyway, as for Thai Massage schools and training courses there are not that many official offerings, although we've been told that you can rather easily get some training with local massage shops or healers if you ask for it.
Thai Massage Training Providers
Bodiwork Spa Academy
The Bodiwork Spa Academy offers a broad variety of Thai Massage treatment services and Thai Massage training courses.
TTC Spa School Koh Chang
The TTC Spa School Koh Chang is part of the famous TTC Spa School which also has branches in Chiang Mai and Bangkok. TTC Koh Chang offers specialty massage courses, Spa & Wellness course modalities, and Thai therapist training courses.
Ni Thai Massage and School of Medical Massage
Ni's school, founded and run by Tareetip Narapong aka Ni, is a Traditional Thai Massage school and treatment center.
Joy and Ya Massage
It's mentioned that Joy and Ya Massage offers Thai massage training also, apart from massage treatments. The place is located in Bai Lan or Bailan (to be found after the Tamarin restaurant).
---

---
---
Related Articles