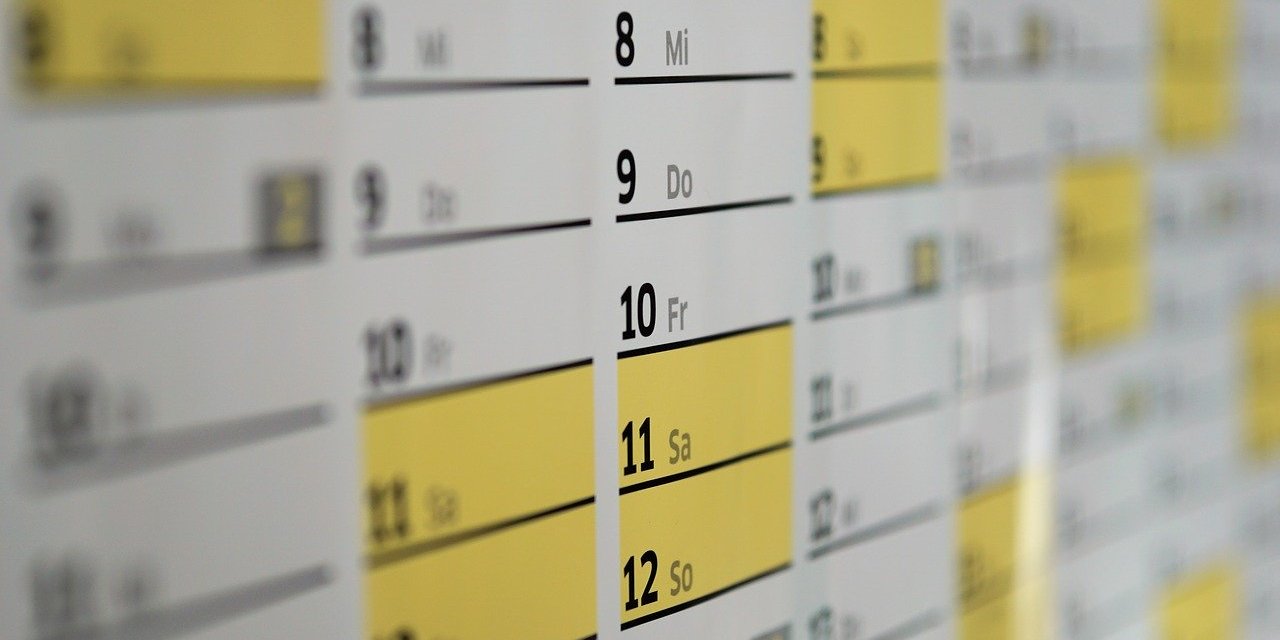 Not surprisingly, Thai Massage training is big, very big in Thailand and the number of events and training course offerings across the country is simply dazzling.
Many Thai Massage schools and trainers offer training on an ongoing basis and you can usually enroll for a new Thai Massage course every week of the year — at some schools even every day. Nevertheless, there are a number of schools that publish their course calendars on their websites with the schedule for the upcoming period, often a year ahead or for the high-season (November – April).

eBook | by TraditionalBodywork.com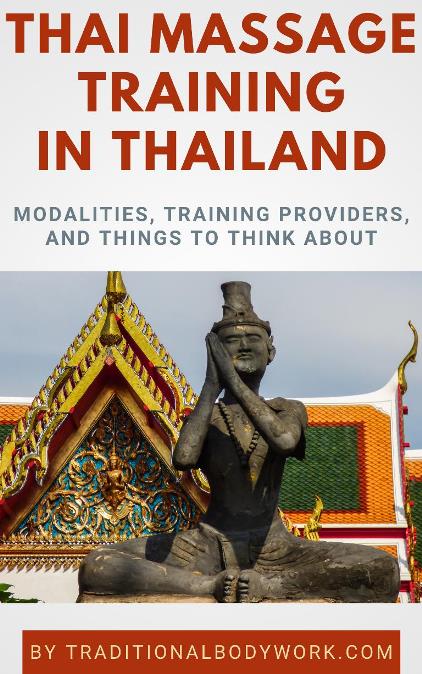 This is not a luxury because the variations in training offerings have grown steadily in past years with lots of specialty, hybrid and occasional trainings, which, for an important part, are also presented by guest teachers from abroad. Moreover, schools usually offer more than "just" Thai Massage training, like for instance, Thai Foot Massage, Abdominal Massage, teacher trainings, Tok Sen, stretching courses, Postpartum care trainings, and Herbal Compress Massage, well, you name it. Adds to it that "specialty" trainings are usually only offered periodically.
Another factor, notably with regard to some well-known smaller schools with just one or two teachers, are the Thai holiday periods and/or the fact that some of these teachers now and again travel to give workshops and courses outside of Thailand.
Apart from the above, you have the many retreats, wellness and hosting centers in Thailand that offer space and facilities for (mostly foreign) bodywork and massage trainers to organize events. For them, having calendars is of course a necessity, but hosting centers generally offer more than Thai Massage alone. Think of modalities such as Yoga, Acro Yoga, Reiki, Tantra trainings, Qigong, Tai Chi, Meditation, and what not.
In this post however, we list some of the best known Thai Massage schools and teachers in Thailand with a reference to their course calendars and schedules giving you a quick overview of a variety of trainings.
Bangkok
Chiva-Som Academy
Calendar
Pravinia Academy of Beauty and Spa
Calendar
Coran Therapist School
Calendar
TTC Spa School Bangkok
Calendar
Chiang Mai
Tao Garden Spa & Health Resort
Calendar
TTC Spa School Chiang Mai
Calendar
ITM Chiang Mai
Calendar
The Fine Art of Thai Massage
Calendar
SVG Training Center
Calendar
Thai Oasis Spa School
Calendar
Sensip Training
Calendar
Baan Hom Samunphrai
Calendar
SEA Bodywork
Calendar
Blue Garden
Calendar
Thai Massage School Shivagakomarpaj & Old Medicine Hospital
Calendar
Loi Kroh Massage School
Calendar
TMC Chiang Mai | Thai Massage school of Chiang Mai
Calendar
Sunshine Massage School
Calendar
Sirichan Massage School
Calendar
Chiang Rai
The Thai Massage School
Calendar
Sunshine Network Center Lahu Village
Calendar
Koh Chang
TTC Spa School Koh Chang
Calendar
Koh Phangan
Chantima Holistic Massage Training
Calendar
Pattaya
Ruenmai Massage School
Calendar
Phuket
Suai Spa School
Calendar
Suai Thai Massage Training Center
Calendar
---

---
---
Related Articles
---