Published | Updated February 11, 2019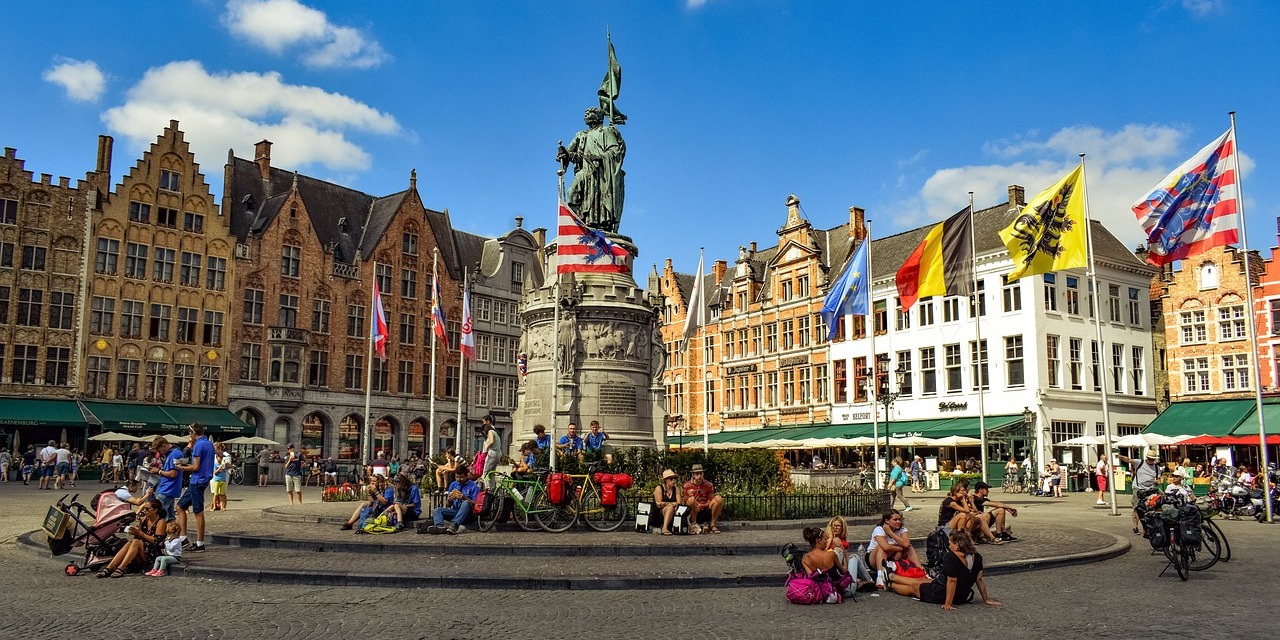 The Kingdom of Belgium is a country in Western Europe. Its population is about 11 million people and the country is one of the founding members of the European Union. Brussels, the capital city of Belgium, hosts both the headquarters of the European Union and the NATO.
There are three regions in Belgium. Firstly, Flanders, the northern half of Belgium, where most of the people speak Dutch. Secondly, Wallonia, the southern part of Belgium, where most of the people speak French, and some German. And finally, the Brussels Capital Region, in the center of the country, where French is the most spoken language.
In this post we list all the Thai Massage schools and classes we've found in Belgium. For an overview of the best Thai Massage training centers in Brussels only, visit our post Thai Massage Schools and Courses in Brussels.
Chispa organizes and offers a variety of activities, such as dance, music, yoga, and Thai yoga massage, among other things. Thai massage classes are provided by Yves Delattre. Yves
[Read More...]
Espace de Ressourcement offers Thai Massage courses in Belgium and in France. The organization facilitates several kinds of contemporary and oriental wellness, massage and bodywork
[Read More...]
Gilles Thuriaux, located in Brussels, offers a variety of traditional Thai massage courses and workshops.
[Read More...]
For almost 40 years already, IVS Opleidingen offers a broad range of courses and workshops with regard to bodywork therapy, massage, beauty and Wellness. The Institute has more tha
[Read More...]
Massage Seraing is owned and run by Pricillia COLLIN. She's a TMC Chiang mai affiliated teacher of Thai Massage.
[Read More...]
Moving Touch from Yves Delattre offers a variety of activities and courses, such as Thai massage and Watsu. Yves is a TMC Chiang Mai affiliated Thai Massage teacher.
[Read More...]
Pimmada Thai Yoga Massage offers bodywork treatments and Thai Yoga Massage training in Diest, Belgium. Sirikorn Jakkuruang (Pim), the founder and lead teacher, is a Thai Yoga Massa
[Read More...]
Salvea Massage Centre in Brussels, founded by Didier, provides both oriental and western massage and bodywork training courses and workshops.
[Read More...]
Sama Wellness Academy offers a variety of oriental and western massage and bodywork treatment services and courses in Belgium.
[Read More...]
Sattva is a center for Eastern massage and bodywork treatments and training and nutritional advice.
[Read More...]
Specialist in Beauty and Wellness education. Additionaly, offers Thai Massage course opportunities.
[Read More...]
The School of Thai Yoga Massage from Thierry Bienfaisant offers a variety of Thai Massage courses and retreats in Belgium and abroad. Thierry also offers AnaThai, Thai Dynamic Mass
[Read More...]
Tradition Massage in Belgium is founded by Alain Daligault. Alain offers Thai Massage and Thai Table massage courses in Brussels.
[Read More...]
[Read More...]
---
Related Articles