Published | Updated March 2, 2019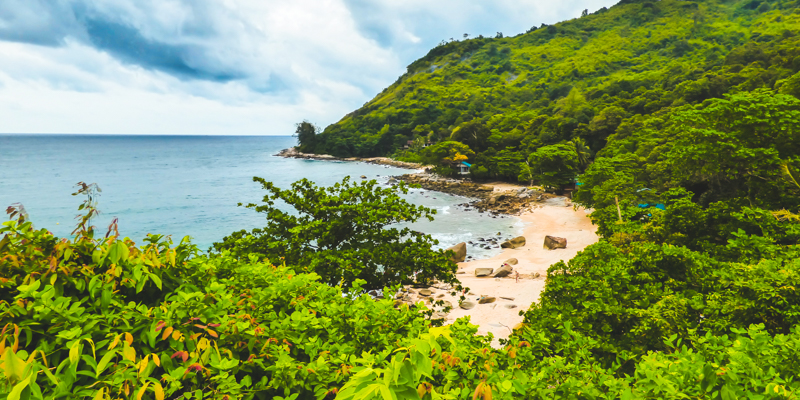 (Latest Update: the massage school is to be found at the Shino Spa, Central festival Phuket)
Massage School Phuket is an institute that offers training and courses in Traditional Thai Massage. Their focus is on training students and enabling them to become teachers and open their own schools in their home country. Plus, as many schools in Thailand, they offer a variety of spa treatments as well. It's located on the 2nd floor of the Central Festival Phuket (a popular shopping mall chain in Thailand).
Their website doesn't offer any information about the school's history, who's the owner or founder, or who are the teachers. Also, their use of the English language requires a bit of interpretation sometimes, but nothing impossible. There isn't any detailed info about the curriculum of their offered courses, but we'll name them here with the info available:
Thai Massage – 60 hrs (5 days)
Thai Foot Massage – 60 hrs (5 days)
Thai Massage+Foot Massage+Thai Herbal hot Compress – 150 hrs (10 days)
Thai Massage+Aromatherapy+Thai Herbal hot Compress – 150 hrs (10 days)
"Thailand Court massage to relieve disease" – 372 hrs (20 days)
As of our interpretation, the first four courses are essentially basic and for relaxation purposes. The last one, a poor translation from Thai, we believe means that is a course of Thai Royal Massage with therapeutic purposes. Looks like an extensive and in depth course, but we are not sure how they manage to give 372 hours of training in 20 days.
Plus, they say they help students become teachers, but there is no Teacher training program in their list of courses. Another mystery. The courses are all certified by the Union of Thai Traditional Medicine Society (UTTS), which is linked to the Ministry of Public Health.
They also offer training in other modalities, such as "Sport Massage", Swedish Massage, "Firming Massage", etc. As for their spa treatment services, they range from the basic traditional Thai Massage, Foot Massage, Herbal Compress, etc to Facials, Manicure and Pedicure, among others.
If you're interested in the school, you can use the contact form on their website to ask them for detailed info on the courses offered and schedules.
---
Travel Support Services
Planning to go to Asia? Or perhaps already there? We help you to find the best deals on transport and accommodation. TraditionalBodywork.com is an affiliated partner of renowned travel service providers Agoda, 12Go Asia, and Jetradar. When purchasing from one of these providers we earn a referral fee which helps us to keep our website running.
Agoda is a fast growing online travel booking platform and offers over 2 million accommodation options worldwide for all budgets.

12Go.Asia is a large online travel agency, offering online booking of tickets for ground, water, and air transport services in Southeast Asia, including India and Australia.

Jetradar.com is a global travel search engine that allows users to compare airline prices and offers, specializing in low-cost airfare.
---
Related Articles