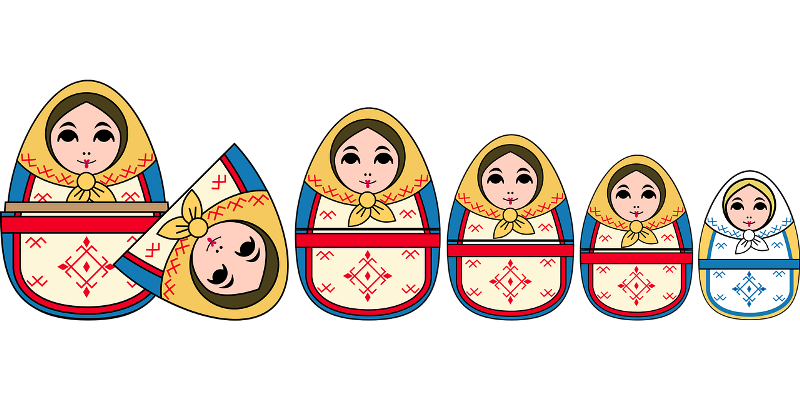 There are different sizes of Yoni Eggs you can choose from, and in this post we take a look at the things you should take into consideration before making your choice. Mind however that advice about what Yoni Egg size to begin with varies widely among Yoni Egg providers.

eBook | Click for details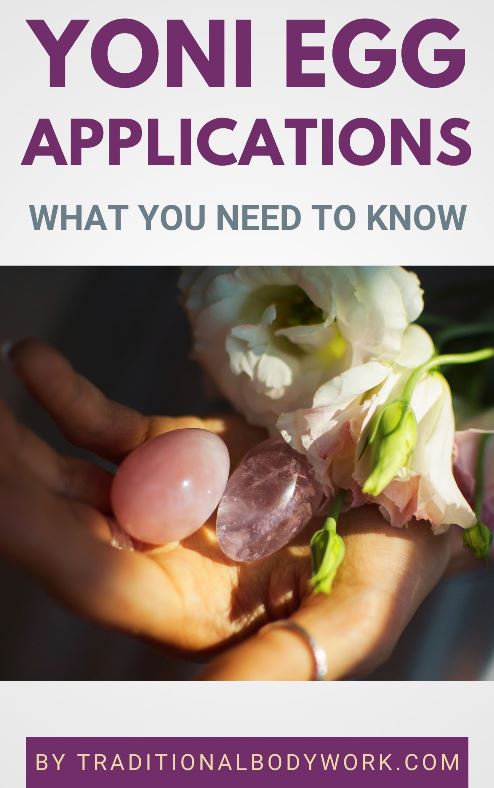 Some providers recommend using a bigger size when starting with the Yoni Egg (aka Jade Egg). The rationale behind this is that you feel a bigger egg more easily, being able to practice better using your vaginal muscles to control the egg and do your exercises.
After you get the hang of it (which could take weeks or even months of regular practice, by the way), it would then be time to move on to using a smaller egg, of which it's thought that it requires more skills and experience to work with effectively.
Then again, there are also providers who state that starting out with a bigger egg is a harder practice because those eggs are heavier and maybe too large, and as such causing pains or discomforts, or giving too much stress on the pelvic floor muscles.
Of course, you can simply first buy a set of Yoni Eggs (they are regularly offered together in a pack) which contains various sizes, and then feel for yourself what goes best. As for healing properties, it's generally agreed on that there are no differences.
Usually, Yoni Egg providers will offer large, medium, and small sized Yoni Eggs. Some also offer extra-large eggs.
Apart from the general recommendations mentioned above, there are also some other common guidelines about what egg size to choose. We will discuss those here below.
Take into account that the exact size of large, medium, and small eggs depends much on the Yoni Egg provider, but the list here gives you an indication:
◾ Large Yoni Eggs are generally sized about 3.5 cm x 5 cm;
◾ Medium Yoni Eggs about 3 cm x 4.5 cm;
◾ Small Yoni Eggs could be something like 2.5 cm x 3.5 cm;
◾ Extra-Large eggs could be about 4 cm x 6 cm.
Large Sized Yoni Eggs
This is the size for women who have given birth (by the way, don't use a Yoni Egg immediately after childbirth), are over 45 – 50 years, experience low libido, or have incontinence issues, and in general for women who don't "get a good grip" on a medium sized Yoni Egg.
Medium Sized Yoni Eggs
Medium sized eggs are recommended for most women who haven't given birth, are active, are younger than 45 – 50 years, and have no incontinence condition. In general, they are the easiest to start with and to carry out your exercises, and the most commonly sold as a starter-kit.
Nevertheless, a medium sized Yoni Egg may be too small, that is, may drop out too easily or give difficulties to feel what you're doing or should do. In such cases, you may want to start with a large egg to have a better feel. Of course, by contrast, a medium egg can also be too large, in which case you should try a smaller size.
Small Sized Yoni Eggs
The small sizes eggs are recommended for advanced Yoni Egg users who have substantial control over their pelvic muscles, or for those who feel persistent pelvic floor tightness and want a fine-grained tool to relieve the tension.
A small egg may also be a good choice if you are small internally, if you are a virgin, if you experience vaginismus or other irritable conditions, or simply because a medium sized egg isn't comfortable or practical.
X-Large Sized Yoni Eggs
The extra large sized eggs are meant for those women who fall in the category of needing a large Yoni Egg, but still need it a size bigger.
---
---
Related Articles