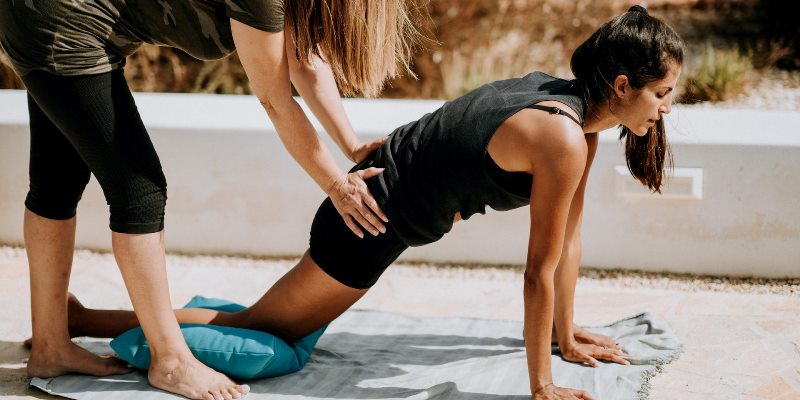 © Image from Annie Spratt
Combining Yoga and Massage is an ancient, traditional practice, perhaps Thai Yoga Massage being the best known example of a treatment that integrates these two bodywork modalities.
Yomassage®, created by Katherine Parker and Tiffany Ryan, is a fully clothed therapeutic modality that combines restorative stretch, mindfulness meditation, and therapeutic touch. It can be offered in small groups, for couples, one-on-one on a massage table, or as a Barefoot Massage treatment.
The label Yomassage® is of course a combination of the words Yoga and Massage. The Yogic part of the treatment is based on the principles of Yoga, in this case with the focus on breathing — better known as pranayama, gentle stretches, and Yogic meditative and mindful philosophy. The Massage component incorporates both therapeutic touch and stretches, using common, well-known massage techniques.

Our eBook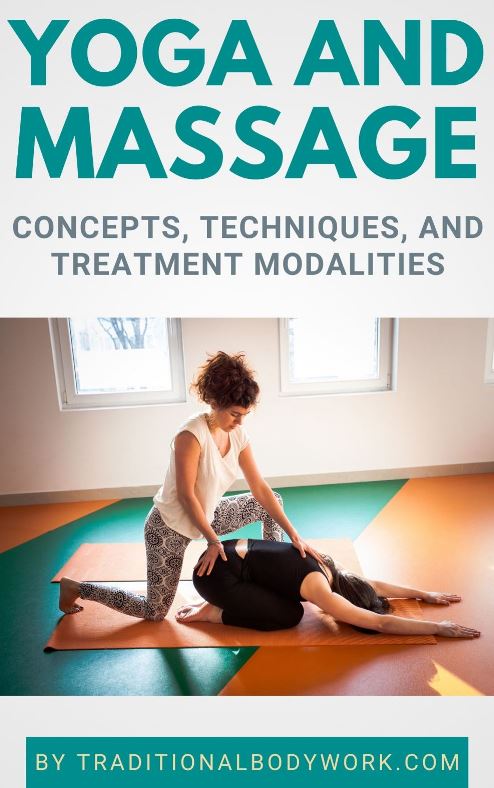 A treatment session is performed by a licensed massage therapists trained specifically in Yomassage® by the Yomassage team. The therapist typically walks you through a series of comfortable and supported Yomassage® positions which are held for about 5 to 10 minutes. As one relaxes in these positions, the therapist guides you through breathwork and mindfulness exercises, while walking around and massaging you in each position so that you eventually receive a full body massage.
Some of the health benefits associated with receiving Yomassage® sessions are release of muscle tension, deep relaxation, stress reduction, increased stress resiliency, and alleviation of anxiety.
The Yomassage company offers sessions, classes, and trainings in Yomassage®. If you want to learn more about Yomassage®, just pay a visit to the Yomassage website.
---
---
Related Articles