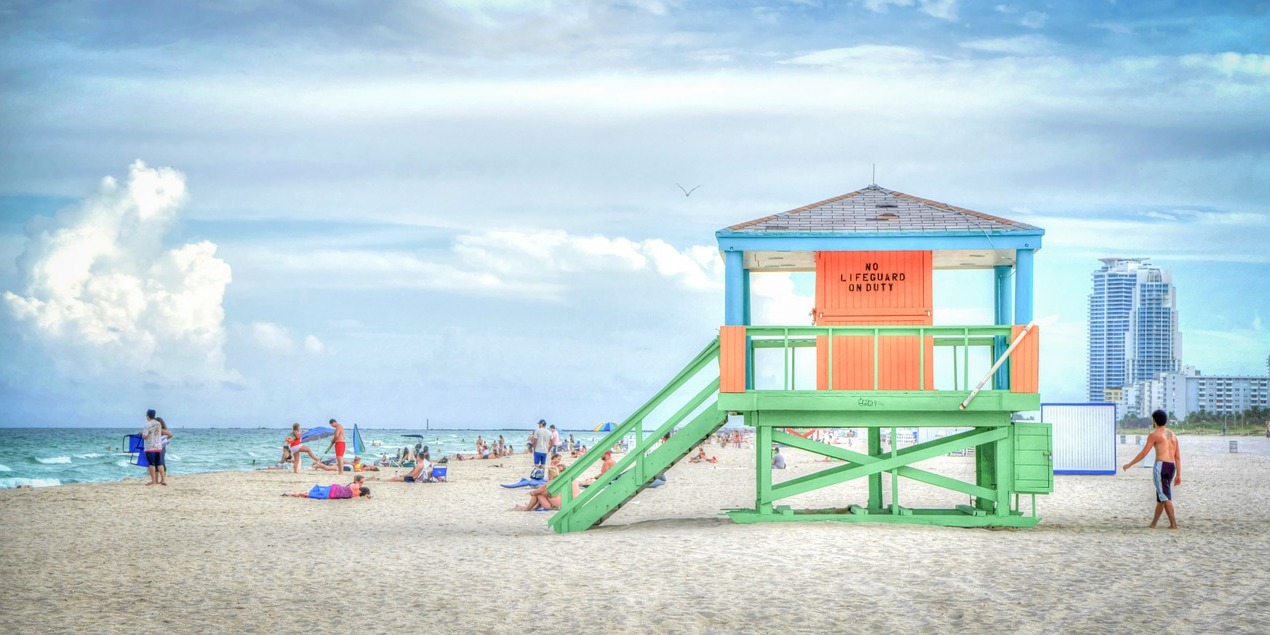 Florida is a state in the deep south of the United States. Well-known cities in the state are Jacksonville, Miami, Orlando, Tampa, and Tallahassee (the state's capital). Florida boasts quite a number of renowned Thai Massage teachers and schools.
Bodhi Sangha
The first school that comes to mind is the Bodhi Sangha school in Gainsville, founded and lead by Ariela Grodner. Ariela is a former student from Kam Thye Chow (Lotus Palm school, Canada) and teaches both at her school and at the Florida School of Massage. She offers a broad range of Thai bodywork classes, like for instance Thai Massage, Thai Herbal Compress Massage, Thai Herbal Packs, Herbs & Preparation, Thai Sen Energy Lines, and more.
Orlando School of Thai Massage
Another school worth mentioning is the Orlando School of Thai Massage (Winter Park) from Rob Murray. Rob is a former student from Chuck Duff (Thai Bodywork School in Evanston). The school offers 3 levels of Thai Massage training (20, 40 and 70 hours) and various additional modules of advanced training.
Sacred Bodywork
Sacred Bodywork, located in Homestead, specializes in teaching both Thai Massage and Hawaiian Lomilomi Massage. The school offers the whole gamut of Thai bodywork modalities, including spa training, and a study abroad travel program to Thailand.
Samadhi Healing Arts
Nina Lombardo from Samadhi Healing Arts in Gainsville offers, apart from treatment sessions, a few levels of Thai Massage training programs. I find her barefoot Thai Massage workshops particularly interesting.
The Thai Yoga Center
Of course, we cannot forget Dr. Anthony James the founder and operator of the SomaVeda College of Natural Medicine and a variety of other organizations like for instance the Thai Therapists Association (ITTA) and the Thai Yoga Center.
Thailand Connection
Thailand Connection, located in Deerfield Beach and operated by Margie Meshew, offers TMC Chiang Mai affiliated Thai Massage courses. Additionally, Margie offers study abroad Thai Massage travel programs to Thailand.
Vedic Conservatory
Another big name in Thai Massage training is Mukti Michael Buck from the Vedic Conservatory. Vast organization, big team, many activities on top of the training programs, such as educational DVD's, travel to Thailand Programs, and more.
Other interesting instructors in Florida are Stephanie Churn Lubow from Thai Massage Sarasota and Thai By Caroline from Caroline Williams.
---

---
---
Related Articles
---