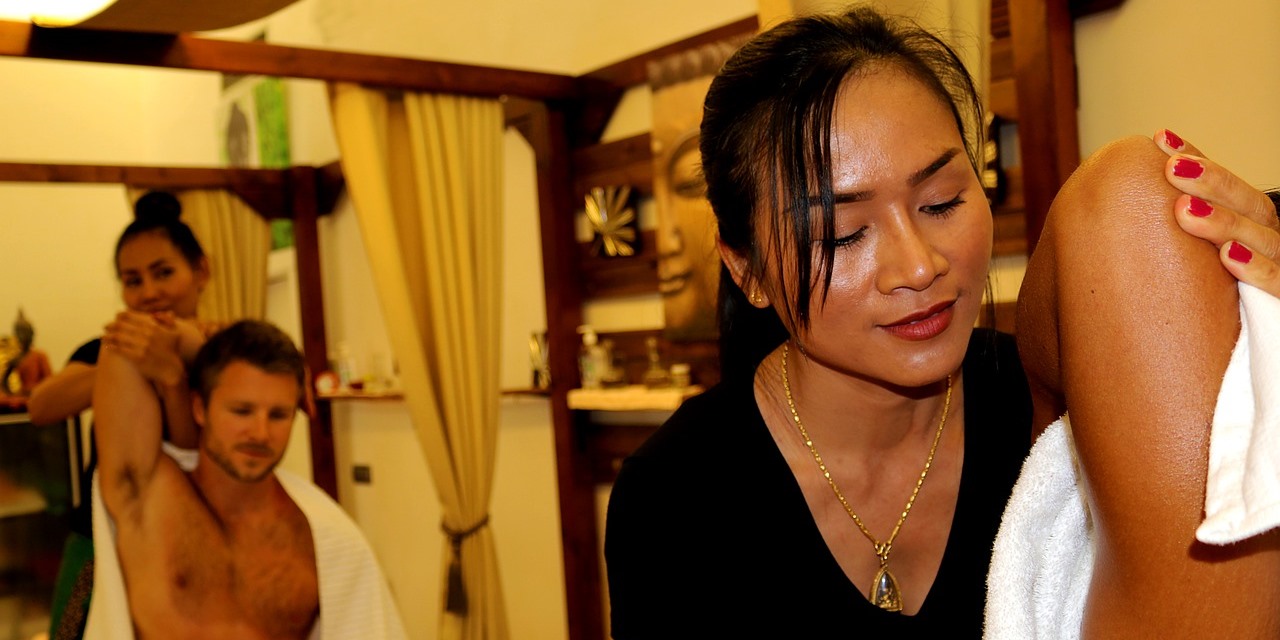 The popularity of Thai Massage has led to an increasing interest in Thai Chair Massage (also called Chair Thai or Chair Thai Massage). Chair Thai Massage is an adaption of Thai Massage techniques for the chair and typically the treatment covers the back, shoulders, neck, head, arms and hands of the receiver.
Thai Massage done on a chair is not new though. Thai Foot Massage, for instance, is given with the client sitting on a chair and the sessions are extended to the legs, neck, head and shoulders. Then, we have the seated Thai Head, Neck & and Shoulder Massage, which are given virtually everywhere in Thailand — on the streets, in massage parlors, at the markets and in shopping malls.
On top of all that, seated Thai Massage is quite common. It's part of a normal Thai Massage floor-mat routine which incorporates a variety of client positions to give the massage session: lying on the back, on the stomach, lying on the sides and sitting.
So, let's get to the topic. Below you'll find a selection of massage training schools and teachers across the USA that offer Chair Thai Massage training courses.
Thai Chair Massage Course Providers
---
---