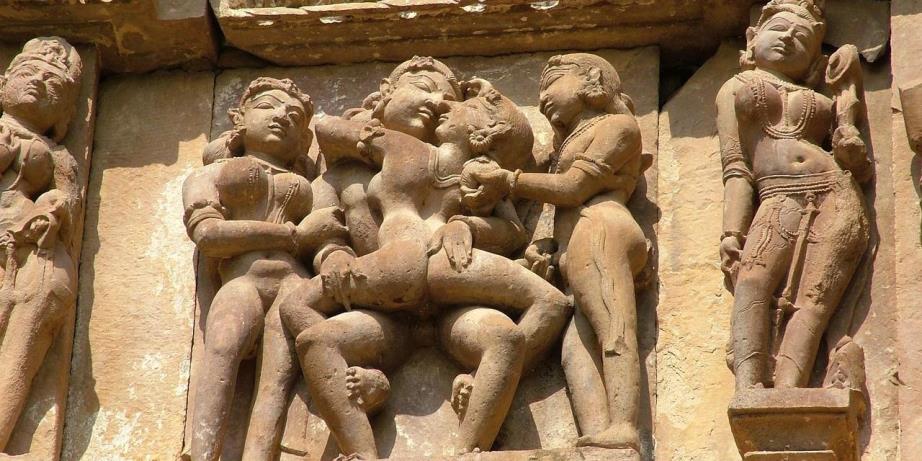 Maithuna is one of the five taboo-breaking activities of the Panchamakara Tantra ritual (also written Panca-makara). Maithuna is usually described as having sexual intercourse, being part of Tantric Sex practices. It's not only perceived as a physical union of man and woman, but also, or perhaps even more so, as a spiritual union of opposing forces — feminine and masculine, Shiva and Shakti — which leads to the divine bliss of experiencing non-duality.

eBook | Click for details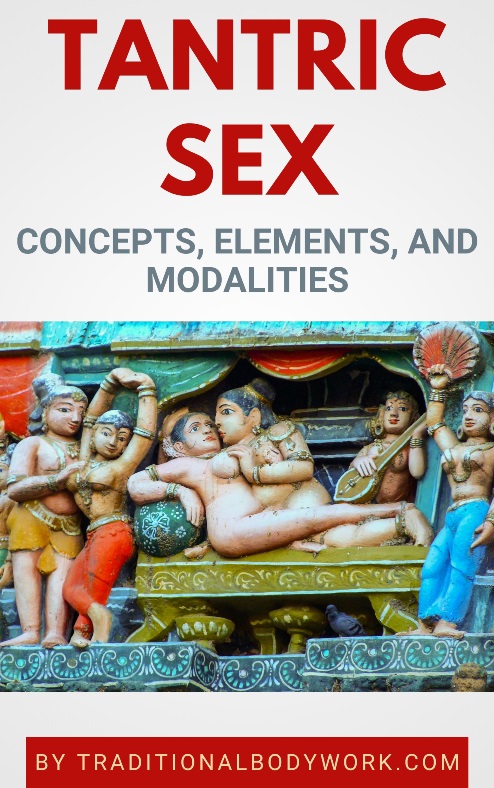 In fact, it's generally thought that the five activities described in the Panchamakara ritual (drinking wine, eating meat, eating fish, eating battered grain, and having sexual intercourse) aim at awakening and cultivating creative-sexual Kundalini Energy in order to rise through the Chakras to finally achieve spiritual liberation and enlightenment, that is, Moksha.
Nevertheless, there are also other interpretations, for instance those that claim that the five activities (which supposedly have aphrodisiacal properties) were simply a means of achieving and/or heightening sexual pleasure, being devoid of any spiritual meaning. Of course, indulging in sexual pleasure is a legit part of Tantric practices, and as such it's not a contradiction per se.
In any case, within Maithuna, the idea of semen retention is prevalent. It's thought that ejaculating semen "wastes" precious sexual energy and hinders men using this powerful energy to circulate within the body (for health benefits and longevity), or to make it rise through the Chakras for spiritual attainment. As such, a man should try to achieve internal, full body orgasms, which retains sexual energy for his own advantage. Moreover, it prolongs sexual pleasure, benefiting both the man and his female partner.

eBook | Click for details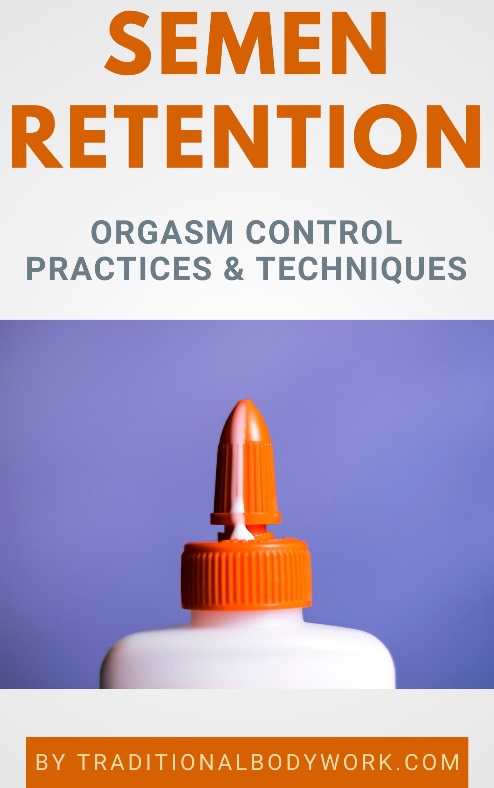 By contrast, for women an external orgasm and ejaculation is allowed, even encouraged. It's thought that her secretions and discharge contains sexual energy that can be literally "drunk by the man," and indeed in some Tantric traditions this is actually done. It's also thought that a man — by using the appropriate techniques — can absorb female fluids through his penis during sexual intercourse in order to enrich his energetic system.
Maithuna can be carried out in the private sphere, but also in a circle of Tantra practitioners, usually guided by a Tantric Guru. The ritual may involve breathwork, meditation, Yogic postures, the recitation of mantras and chants, visualizations, and invocations.
And a final word: Maithuna is actually well-known among the general public as the popular representation in Hindu paintings and sculptures which depicts a man and woman embracing each other while being engaged in lovemaking. This Tantric representation is referred to as Mithuna. See the lead image of this article.
---
---
Related Articles