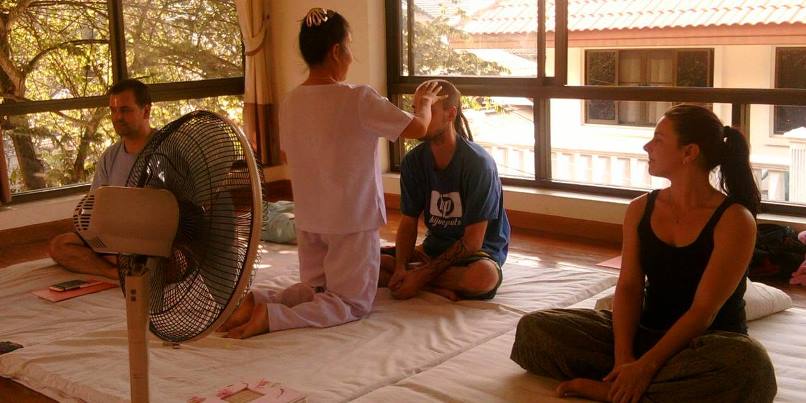 In general, students like to receive a certificate upon completion of a Thai Massage training course, even if the certificate has no specific legal value or "accredited" status. It's a tangible proof of their accomplishment, something they can show to others, or look at themselves for their own pleasure.
Nevertheless, sometimes certificates do have a well-defined official value and are necessary to hand out, that is, for instance, in the case the training course gives rights to Continuing Education Units – CEUs (also called Continuing Professional Development Units – CDPs) or if the course is a prerequisite to another subsequent training, well, just to name some situations.

eBook | Click for details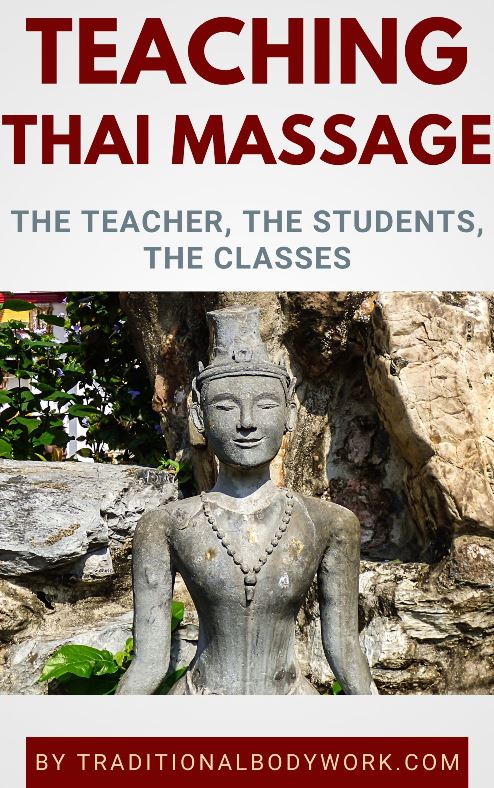 Regardless the reasons, a Thai Massage teacher will need to prepare the completion certificates, that is, receive data from his or her students, like a picture, ID, name, birthdate, and such. Usually, it's common to have all necessary info and paperwork complete before the classes start (or on the day the classes begin), that is, students need to hand in all the necessary documents in a timely fashion.
Typically, the course certificates are presented at the end of the training, on the last day in a kind of ceremony, immediately after the practical test or massage sequence examination. That's nice for the students and nice for the teacher, and it puts a nice little cherry on top of the ice cream to officially finish off a training period.
In Thailand, "graduation" usually has a "spiritual touch" also. That is, the teachers would often bless the Thai Massage students wishing them "health, happiness and a long life" and "strength and healing wisdom imparted from Jivaka Komarabhacca." Sometimes, notably with long-duration training courses and teacher training courses, the teacher would even take the students to a Buddhist temple for an elaborate graduation ceremony, which could take hours.
And, to finish things off in Thai style, the ceremony would be usually followed by having plenty delicious Thai food and snacks in a festive get-together.
---

---
---
Related Articles