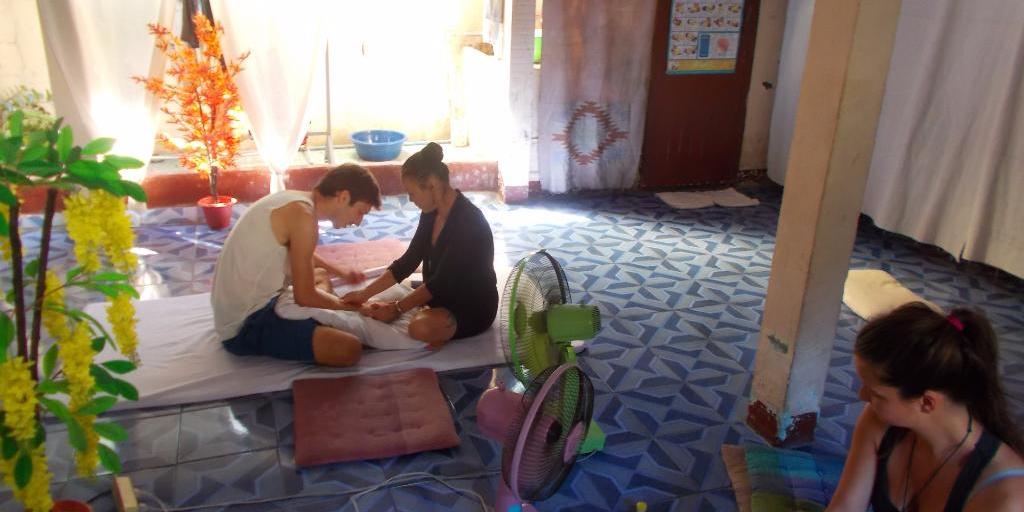 © Image from Aree Traditional Massage School
Aree Traditional Thai Massage is a one-woman Thai Massage center founded and run by Ms. Aree. The school and salon is situated east in the old walled city center of Chiang Mai, Thailand.
Aree offers Thai Massage treatments and training courses. She teaches already 30 years, speaks English, French and Thai and she can give training in any of these languages. Although her blog website is not maintained, you can observe on her Facebook page that Aree is still very active.
Training Courses
Aree offers a variety of trainings as listed below:
▶ 1-day Thai Massage Class to learn basics of Traditional Thai Massage for either hand, back, neck, shoulder, head, and face, or foot only.
▶ 3-day Full Body Thai Massage Class
▶ 5-day Full Body Thai Massage Class
▶ 7-day Full Body Thai Massage Class + Thai Foot Massage
All courses mentioned above include demonstrations, hands-on practice, a guide book and DVD. Trainings run from 10.00 am – 16.00 pm each day with a lunch break of 1 hour. Class group size does not exceed 4 students.
In addition, if you want to learn more or more in-depth, you can stay studying with Aree for longer periods on request.
---

---
---
Related Articles