Published | Updated February 11, 2019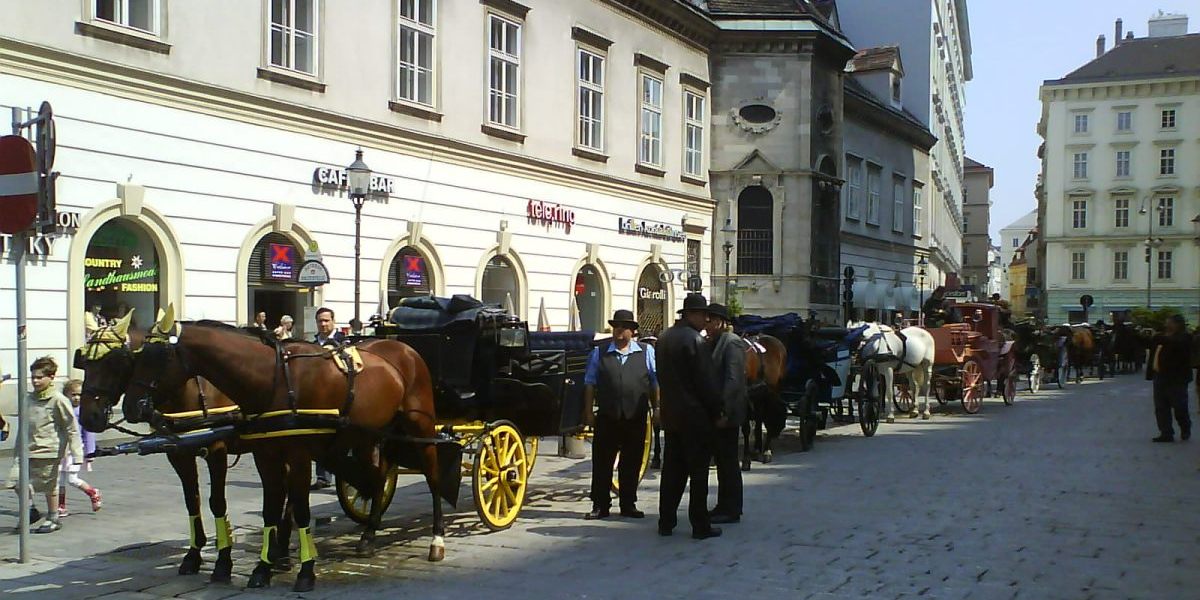 Vienna (Wien in German) is the capital and largest city of Austria, with a population of about 2 million people. The city is the cultural, economic, and political center of the country.
Vienna hosts a number of major international organizations, like for instance the United Nations and OPEC. The city is located in the east of Austria, close to the borders with the Czech Republic, with Slovakia, and Hungary.
A particularity of Thai Massage in Austria is the fact that the words "Massage" and "Masseur" are protected and reserved for physiotherapy practices. As a consequence, you'll find that many schools (and spas) offering Thai Massage in Austria speak about "Nuad Thai" or at best perhaps "Thai Yoga Massage."
Anyway, below we've displayed the list of Thai Massage schools and training centers we've spotted in Vienna (Wien).
Ayurvedayoga offers Yoga and Thai Yoga Massage training in a variety of cities in Austria.
[Read More...]
Alexandra Petz is a Reiki and Thai Massage practitioner and teacher based in Vienna.
[Read More...]
The Institut für Ganzheitliches Lernen in Vienna offers Tuina courses, Guasha, TCM, Thai Yoga Massage training, and more.
[Read More...]
Manus, based in Vienna, offers a vast range of massage, bodywork, and complementary therapies training courses, including Thai Yoga Massage.
[Read More...]
Nuad is founded by Eva Alagoda-Coeln. Eva is also a co-founder of the Nuad-Austria association. Course offerings from Nuad are in the lineage of ITM Chiang Mai and Old medicine
[Read More...]
Nuad Imeinklang in Vienna, founded by Johanna Goldmann, offers a variety of complementary therapy treatments and additionally also Thai Massage workshops.
[Read More...]
NUAD THAI Massage Schule Innsbruck in Austria offers Thai Massage, Thai Foot Massage and Thai Oil massage courses in Innsbruck and Vienna (Wien).
[Read More...]
Robert is a Sunshine Network Thai Yoga Massage instructor based in Vienna, Austria.
[Read More...]
Shima Yoga in Vienna offers Yoga Classes and Thai Yoga Massage workshops and treatments. Shima is an ITM Chiang Mai affiliated Thai Massage teacher.
[Read More...]
[Read More...]
Veni Labi is a Sunhshine Network Yoga Massage teacher from Austria. She has been offering professional trainings for practitioners in a gentle, meditative & flowing form o
[Read More...]
Petra Sumser is the owner and lead teacher of Viennabodywork, Austria. She offers a variety of Thai Yoga Massage courses and workshops.
[Read More...]
Yogazentrum Ashtangavienna in Austria offers Yoga training and Thai Yoga Massage treatments and courses.
[Read More...]
ZensipTraining in Vienna (Wien), founded by Sylvain Audureau, offers a broad variety of Thai Traditional bodywork and massage training. Sylvain is a certified ASB Ancient Siame
[Read More...]
---
Related Articles