Thai Massage Courses and Workshops in Switzerland
Published: Dec 22, 2018 | Updated: Jul 22, 2021
---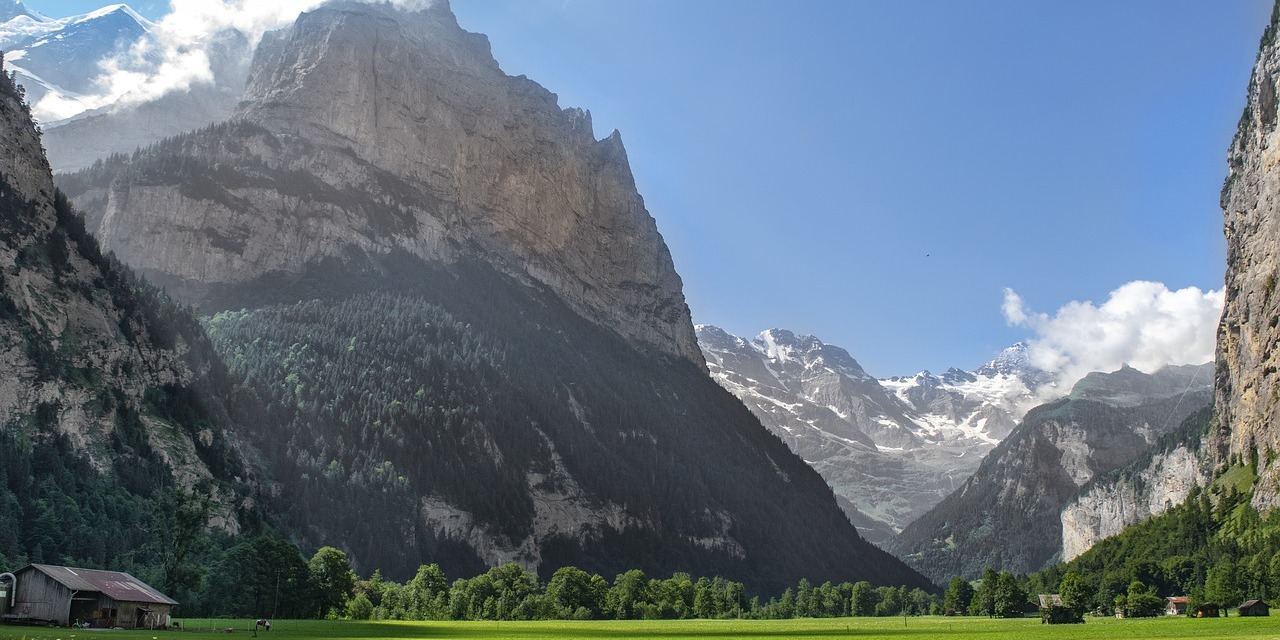 Switzerland is a federal republic in Europe, bordered by Italy, France, Germany, Austria and Liechtenstein. The country has about 8 million inhabitants. Zürich and Geneva are perhaps the best known cities from Switzerland. The city of Bern is the seat of the federal authorities.
As for Thai Massage training, Switzerland is perhaps not the country of the "great Thai Massage schools and teachers," but there are certainly some interesting offerings to be found. Below we've listed the training centers we've spotted.
Andres Yoga
Andres teaches Yoga and Thai Yoga Massage and offers courses and workshops in a variety of countries, including in Switzerland.
Arts Thera – Académie des Arts Thérapeutiques
Arts Thera offers a broad range of Oriental and Western massage and bodywork training in Geneva.
Asian Bodywork offers a variety of treatments and training courses in Chinese, Thai, and Indian massage & bodywork modalities.
Bodyfeet offers a broad variety of massage and bodywork courses and classes throughout country.
Clemens Hammer
Clemens Hammer primarily offers Thai Yoga Massage treatment sessions, but now and again Traditional Thai Massage workshops also.
Fritz Zürcher
Fritz Zürcher is a specialist in massage and photosynthesis treatments. Occasionally, he offers Thai Yoga Massage workshops.
Gesundheitspraxis Wolf
Sonja Schumacher-Wolf gives a variety of holistic treatments and also offers training. Sonja is a TMC Chiang Mai associated Thai Massage teacher.
Infinite inspiration
Katerina Kestemont offers treatments and workshops in Traditional Thai Massage and Tok Sen.
Koerperweisheit
Peter Denger offers Thai Abdominal Chi Nei Tsang treatments and training courses.
L'École Art-Thaï
L'École Art-Thaï offers Traditional Thai Massage training in Geneva.
Mara Serena Heer
Mara is active in Yoga, Thai Massage and Dance. She offers treatments and classes.
Mister van Hung
Mister Nguyen van Hung offers Asian massage and bodywork treatments and training courses, including Thai Massage trainings.
Patrick Tanner
Patrick is a Massage, Shiatsu, Thai Massage Therapist and Osteopath. He regularly organizes Traditional Thai massage retreats.
Thai Massage Vacanza
Thaimassage Vacanza, styled after the Sunshine House retreats in Greece, offers Weekend workshops and long-term retreats in Thai Massage for beginners and advanced students. The retreats are held in Saanenland.
Universal Healing Tao Chi Nei Tsang Branch Switzerland
The Chi Nei Tsang Branch in Switzerland offers various Chi Nei Tsang levels training courses.
Wellsana Massagefachschule
Wellsana Massagefachschule offers a broad range of massage and bodywork training courses, including Thai Massage training.
Zoltan Gyorgyovics
Zoltan Gyorgyovics is a Thai Yoga Massage Teacher of the Sunshine Network originating from Hungary. He offers treatments and Thai Yoga Massage and Dynamic Thai Massage courses in a variety of countries, including in Switzerland.
---
---
Related Articles