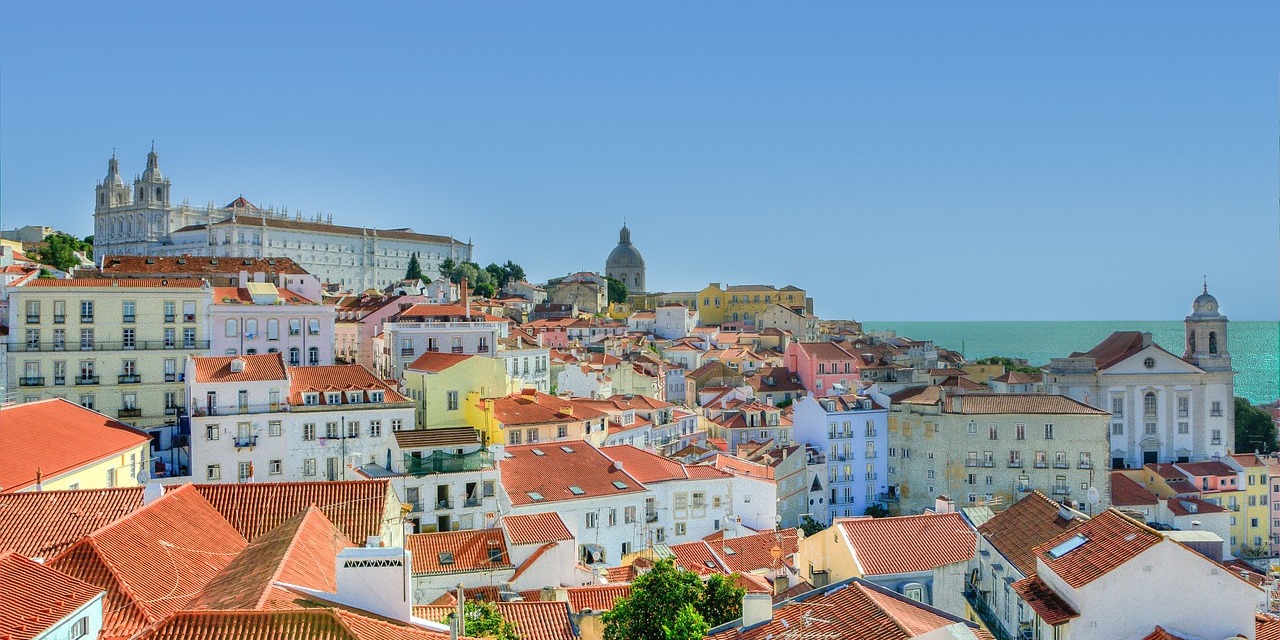 Portugal is a country in southwestern Europe located on the Iberian Peninsula. Its only neighbor is Spain. The archipelagos of the Azores and Madeira also belong to Portuguese territory.
The capital and largest city is Lisbon, with an estimate of 500,000 inhabitants in the proper city and about 3 million in the greater metropolitan area. Portugal as a whole counts about 10 million people.
As for Traditional Thai Massage schools, teachers and training, there are not that many offerings really. Most of the options are to be found in Lisbon, some in Porto (the next largest city of Portugal).
Below we've listed the training centers we've found in Portugal.
Abhyasa Yoga Center
Abhyasa mainly teaches Yoga, but now and again Thai Massage courses are offered. Located in Lisbon.
Academy Beauty School
The Academy Beauty School offers Thai Massage courses & workshops in Braga, Lisbon, and Porto.
Associação Luso Brasileira de Ayurvédica e Disciplinas Associadas
Associação Luso Brasileira (ALBA) has a vast offering of Ayurvedic training courses and workshops, including Traditional Thai Massage training.
Bhavani Thai Massage Therapy
Bhavani Thai Massage Therapy, founded and run by Erica Bhavani, offers a variety of Thai Healing Arts treatment services and training courses. Currently, Erica is mostly active in Portugal, but she's still often working in Ireland.
Carlos Vaz
Carlos offers a choice of Thai Massage training levels and Thai Healing arts training courses in Lisbon.
CEFAD – Formação Profissional
CEFAD offers a broad range of training courses and classes in a variety of subjects, including massage & bodywork.
Centro Nacional de Estética (CEN)
CEN offers a broad range of massage, bodywork and esthetic training courses.
Escola de Hidroterapia e SPA Carla Moreira
The school focuses on spa consulting and management, including spa training.
Escola de Medicina Oriental e Terapêuticas (ESMOT)
ESMOT offers a choice of mostly oriental massage and bodywork training courses, but Western holistic and alternative medicine modalities are offered also.
Feel
Feel is a Training Center of Massage, Spa, Health & Aesthetics.
Hadadi School of Thai Yoga Massage
Hadadi in Lisbon is founded by Katrin Heuser. Katrin is a Yoga and Thai Yoga Massage teacher.
Massagem e Gravidez
Marjorie Sá is specialized in massage and bodywork in relation to pregnancy.
SenSib – Escola de massagem Tailandesa e Yoga
SenSib in Oeiras is a TMC Chiang Mai affiliated Thai Massage training center.
Voz do silêncio
Voz do silêncio offers a broad variety of holistic and alternative medicine bodywork, massage and energetic training courses in the Porto region.
---
Related Articles
---