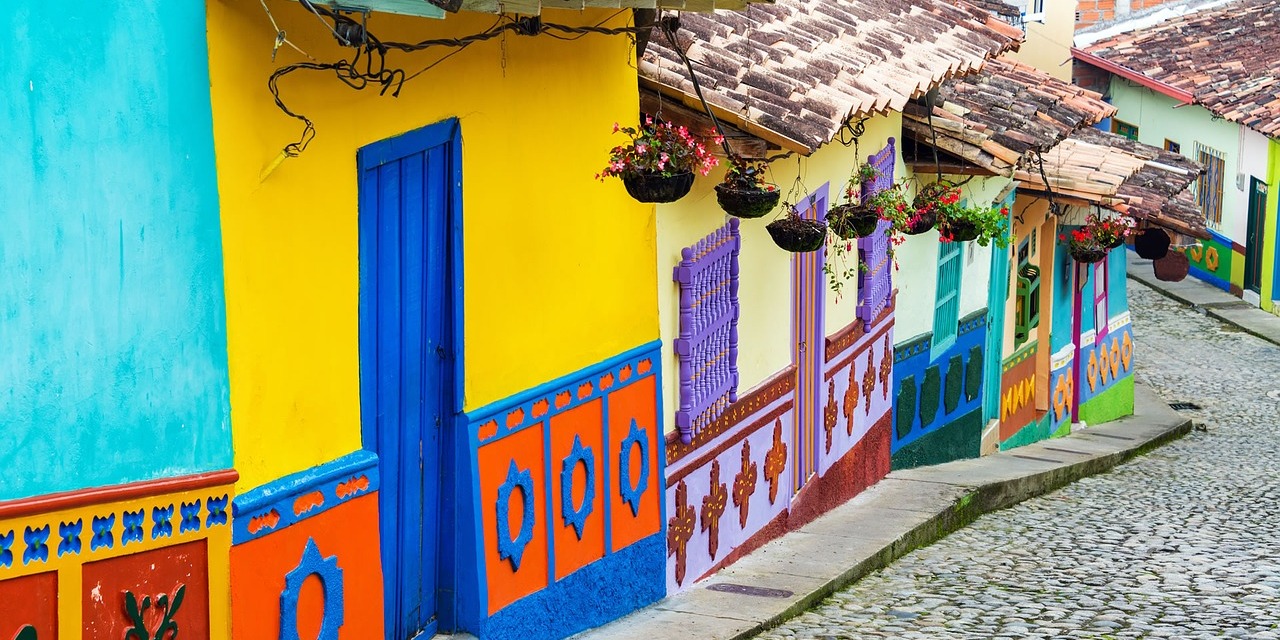 To be honest, Colombia (South America) doesn't have a big Thai Massage scene or community of its own.
You will not find dedicated Thai Massage schools in Colombia, but there are some trainers from other countries, such as Spain, the USA, Chili, Argentina, and so on, that visit the country to offer Thai Massage classes, workshops or retreat events.
Most of the training course offerings take place in the bigger cities, like Bogotá (the capital), Medellin, and Cali.
"Big" players in Colombia that offer Thai Massage courses and trainings regularly are Inspirales and the Yogendra Ashram Cali. In any case, if you want to enroll for Thai Massage training in Colombia, you will need to be on top of it, looking out for the scarce offerings throughout the year.
Below we've listed the schools and trainers that offer traditional Thai Massage training in Colombia.
Alta Capacitacion Profesional
Alta Capacitacion Profesional, active mainly across Argentina, offers a devastating range of courses in the areas of esthetics, massage, bodywork, hairdressing, cosmetic
[More details...]

altacapacitacion.com

facebook page
Andres Yoga
Andres, originally from Colombia, teaches Yoga and Thai Yoga Massage and gives courses and workshops around the world.
[More details...]

andresyoga.com
CENEDI
CENEDI or Centro Nacional de Educación a Distancia offers a vast range of all sorts of online training courses, including Thai Massage training. The center is present i
[More details...]

cenedi.com
Christine Valmy Colombia
Christine Valmy Colombia offers a variety of esthetic, cosmetic and holistic training course modalities in Cali, Columbia.
[More details...]

facebook page

christinevalmycolombiacali.com
Escuela de Valerie Gaillard
Valerie Gaillard teaches Shiatsu, Jahara and Thai Massage in a range of countries in South America. Additionally, she also teaches in Portugal and New Zealand.
[More details...]

valerie-gaillard.com

facebook page
Happy Yoga Columbia
Happy Yoga Columbia in Bogota is principally a Yoga training center, but also offers Thai Massage trainings. The main Yoga style taught is Kundalini Yoga, but other styl
[More details...]

happyyogacolombia.com
Inspirales
Inspirales is a collaborative multidisciplinary team of professionals (mostly from Spain and South American countries) focused on the realization of human potential. Mai
[More details...]

inspirales.com
Justin Caruso Yoga
Justin Caruso offers Yoga and AcroYoga classes and Thai Massage training courses (using the name Modern Thai School). Originally from the USA (New York) he offers course
[More details...]

justincaruso.com

facebook page

facebook page
Yogendra Ashram Cali
Yogendra Ashram Cali offers Yoga teacher training, AcroYoga training, and Thai Massage certification programs in Peru, Columbia, and India.
[More details...]

yogashramcali.com
---
---
Related Topics