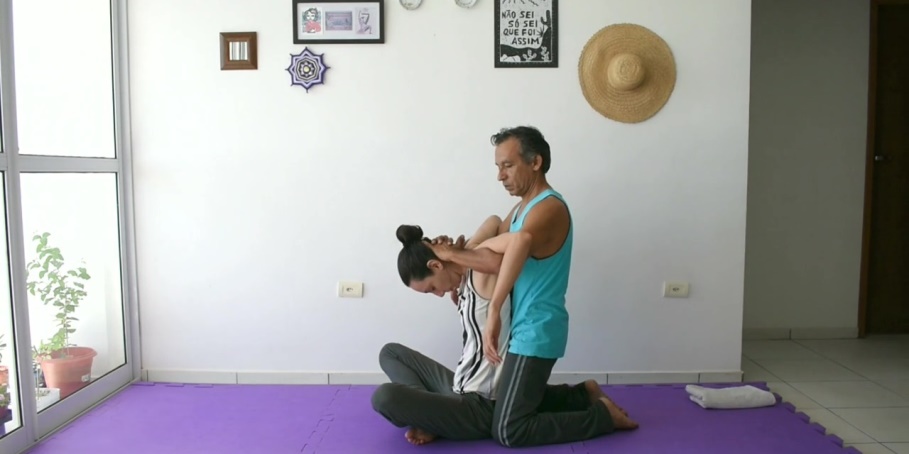 Thai Massage neck stretches can be carried out in any of the common Thai Massage receiver positions, such as in the prone, supine, and seated position. Most neck stretches will use techniques that stretch both the neck and upper back muscles (or even lower back muscles), and include forward, backward, sideward, and twist stretches.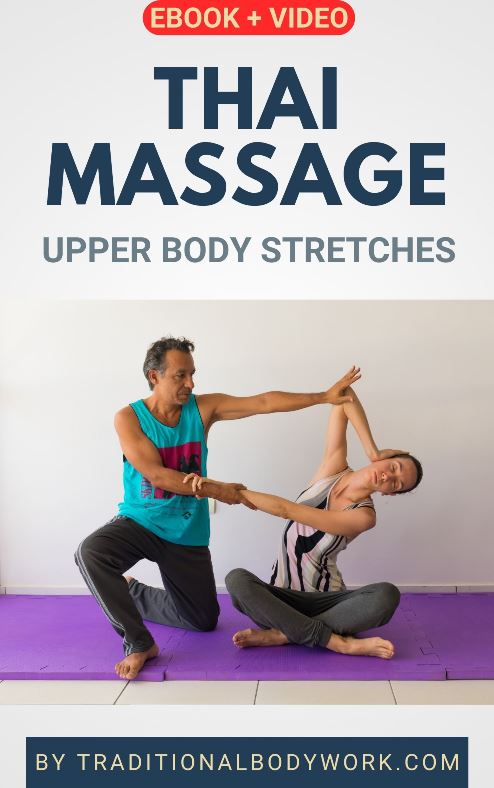 Neck muscles support the cervical spine and help us making movements of the head, neck, upper back, and shoulders. The important neck muscles are the levator scapulae, sternocleidomastoid (SCM), trapezius, erector spinae, deep cervical flexors, suboccipitals, and the longissimus capitis. Mind that some neck muscles are also considered back muscles.
In fact, it's impossible to see muscles only in isolation; everything in the body is connected and some muscles have a variety of functions serving different body parts, or affect other muscles, joints, or tendons.
For instance, the erector spinae is a group of muscles and tendons that run left and right across the length of the spine, extending from the sacrum to the base of the skull. As such — to just give an example — tension in the sacrum area may cause neck pains, or by contrast — contracted muscles near the base of the skull may cause pain in the lower back area.
Thai Massage neck stretches notably benefit the mobility and pain free movement of the neck, upper back, and shoulders, but are generally part of a broader range of stretches and massage that include the back, arm, chest, and shoulder region. In fact, neck stretches are typically incorporated in a full body Thai Massage session, but may be performed stand-alone as a set of exercises that have a more therapeutic goal for the neck area.
In any case, below you find some pictures with examples of some Thai Massage neck stretches, which are part of our video workshop Thai Massage – Upper Body Stretches.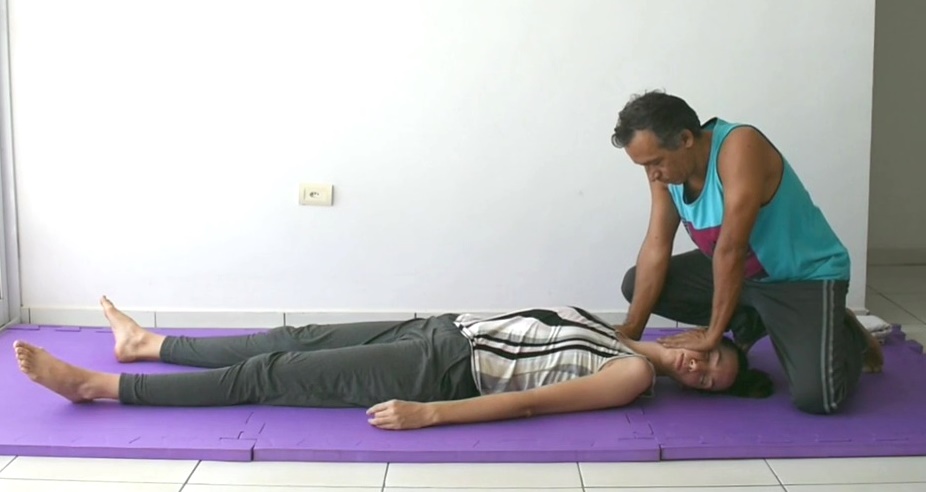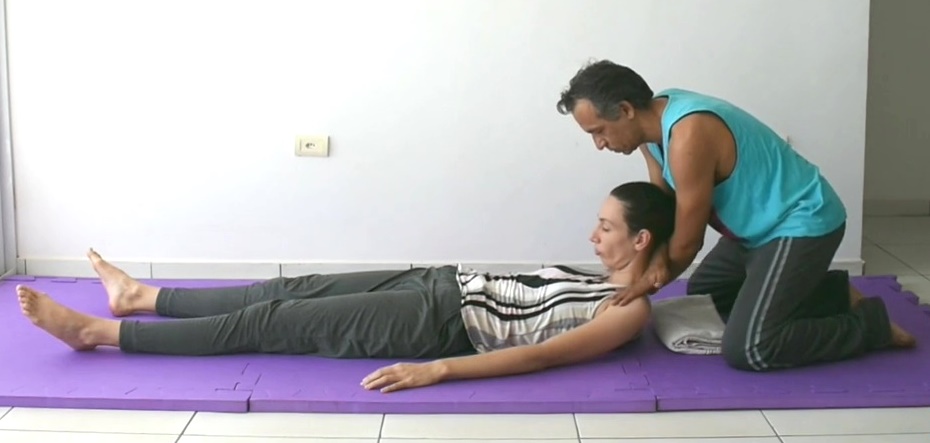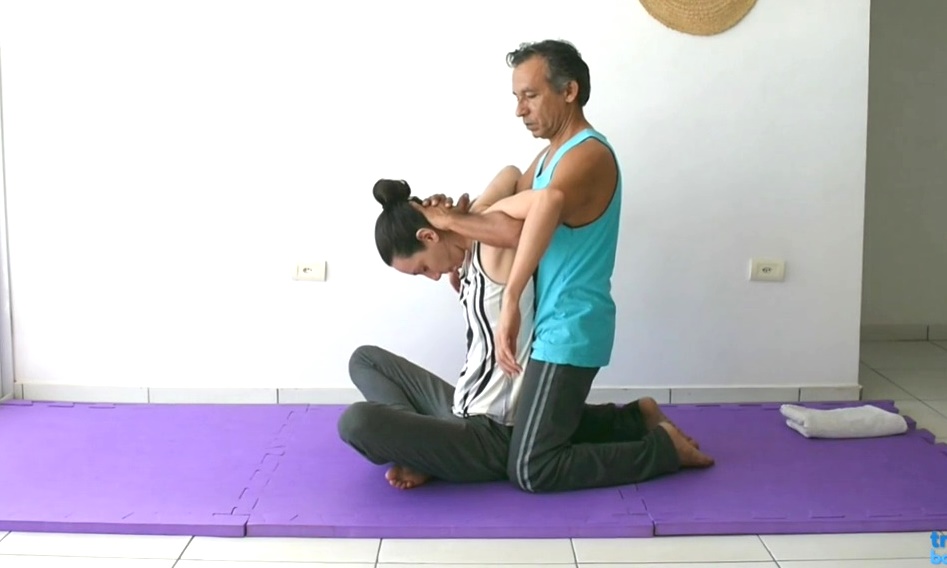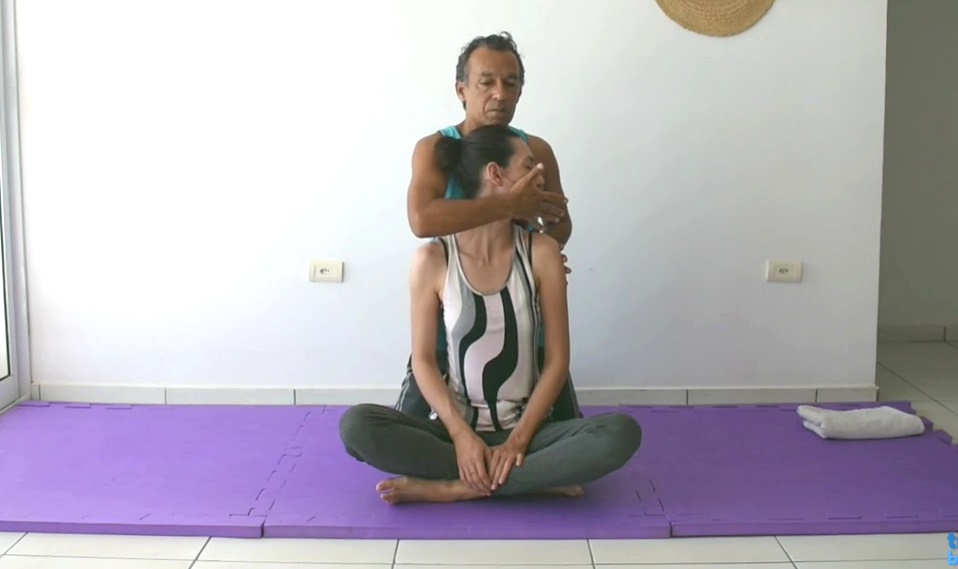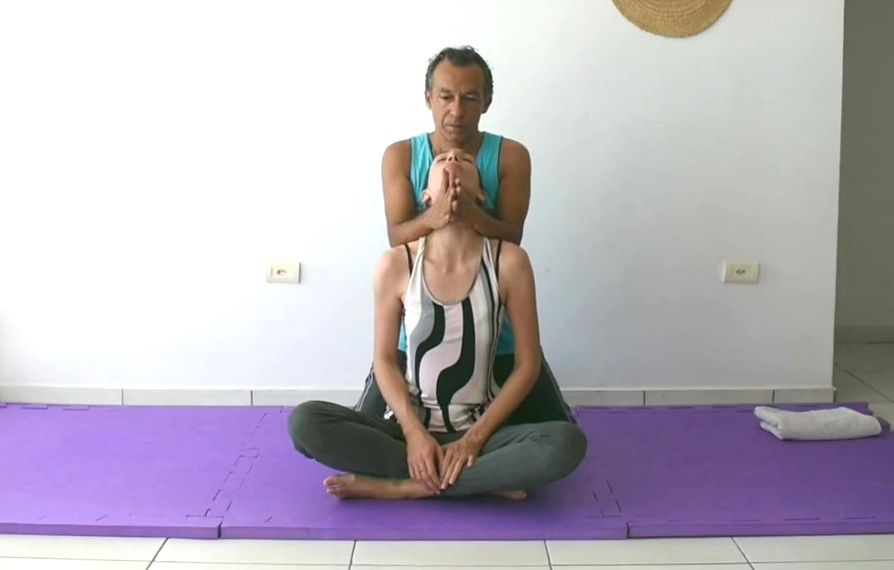 ---