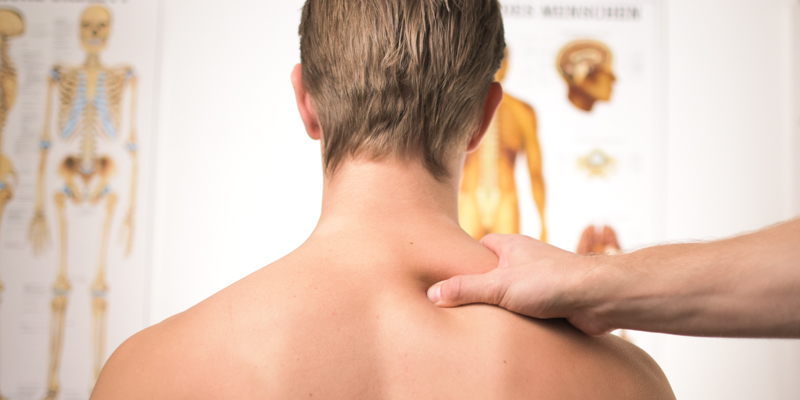 It's interesting to see that many spas and massage parlors in Thailand offer Thai Massage treatment sessions for the Head, Neck, and Shoulders. Yet, even more interesting is the fact that just a fraction of the Thai Massage schools in Thailand offer training courses in the modality.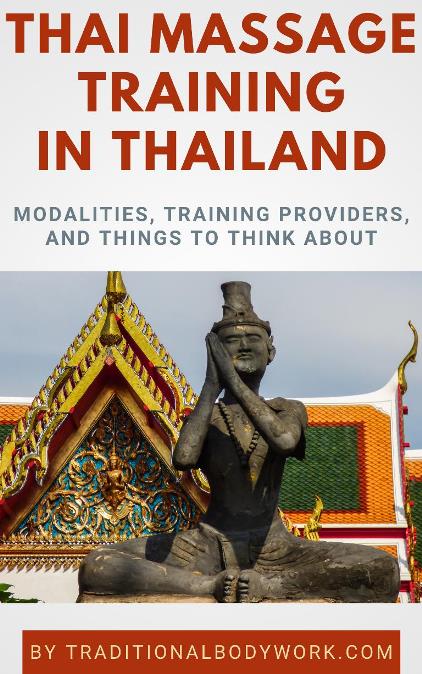 But why? Well… a Traditional Thai Massage session is basically a full-body massage covering the whole body and not just a part of it. Nevertheless, it makes sense to offer sessions that only treat the head, neck & shoulders, because these are parts of the body that suffer a lot from tension, especially nowadays in modern societies where work stress and prolonged sitting positions with strenuous activity for the eyes, head, neck and shoulders have become very common.
Moreover, a session can be given easily — the client can simply sit on a chair — and it can be done quickly (often it takes about 30 minutes) giving the client perhaps not structural relief, but at least temporary relaxation.
Thai Head, Neck and Shoulder Massage courses are more often offered in the West than in Thailand. It goes nicely together with Chair Massage and it's a modality that scores well as an on-site treatment service for office workers.
Be that as it may, there are certainly Thai Massage schools in Thailand that offer separate Head, Neck & Shoulder Massage courses. It's an exception, for sure, because most of the massage work on the head, neck and shoulders is taught integrally being part of a full-body treatment in the general Thai Massage courses.
Below a list of the Thai Massage schools we've found in Thailand offering specialized Thai Head, Neck, and Shoulders massage training courses.
Head, Neck and Shoulders Massage Training Courses
---