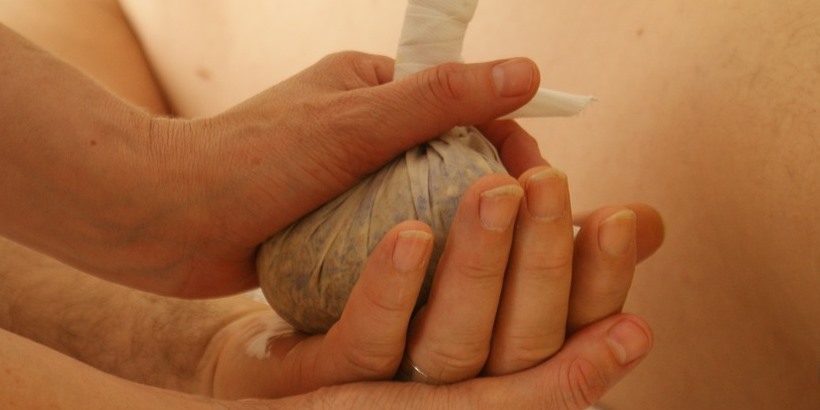 The Thai medicinal healing practice of Herbal Ball Compress Massage is based on ancient knowledge of the healing properties of plants and herbs and their application on the body.
Thai herbal compresses know many applications. A few examples are soothing and relieving pain and inflammations with relation to muscles, tendons and ligaments, stimulation of blood circulation and the lymphatic system, and promoting general well-being.
Important in the application is the usage of herbs with therapeutic qualities, such as ginger, turmeric, kaffir lime, camphor, tamarind and lemongrass. A specif mix of herbs is wrapped in a compress, then steamed and when hot, applied to the body by gliding, pressing or smearing in linear, circular and/or rolling movements.
In Thailand, herbal compress massage is called Luk Pra Kob. Treatments are popular in Thailand, can be obtained virtually everywhere, and popularity is rapidly increasing in the West and other countries. Herbs and plants used are generally cheap and quite easy to find, and treatments seem to be effective.
Below you'll find an overview of Thai Massage schools in Bangkok that offer Hot Herbal Ball Compress Massage courses and workshops. For concise info about a provider listed below, please click on the "Provider Quick Overview Page" link shown with each provider entry or simply visit the provider's website.
For fine-grained filtering and other Thai Bodywork course modalities in Thailand, visit our Training in Thailand page.
Arom:D | Siripanna Villa Resort & Spa
Siripanna Villa Resort & Spa runs spas in Chiang Mai, Bangkok and Phuket and in Hangzhou, China. Apart from Spa treatment services and retreat programs, Arom:D offers Training Courses and Spa Man
[More info...]
Baimint Spa Academy
The Baimint Spa Academy in Bangkok is mainly focused on training of students for the Spa industry in the health and beauty sector. The academy offers both Thai and Western style Spa & Wellness cou
[More info...]
Bangkok Beauty and Spa School
The Bangkok Beauty and Spa School is an institute of non-formal education of private Thai Massage & Bodywork vocational training. The school offers a broad variety of Thai, other Asian and Wester
[More info...]
Bangkok Spa Academy (BSA)
The academy was founded in 2007 and focuses on the Spa & Wellness industry. BSA academy offers a thorough Thai Massage for Health course of 150 hours, a Health Spa and Beauty Course of 250 hours (
[More info...]
Chetawan Health Center Salaya
The Chetawan Health Center in Salaya (Bangkok region) is part of the Wat Po medical Massage school and Chetawan group. The center offers long-stay, retreat like Thai Massage on-site therapy training a
[More info...]
Chiida Spa
Chiida Spa is a Spa Wellness center, resort and retreat and additionally offers Spa products and Spa & Massage trainings. Chiida has branches in Chiang Mai (Sukantara Cascade Resort & Spa) a
[More info...]
Coran Therapist School
Principally focused on Japanese Thai Massage students, the school offers a broad range of Thai Massage (various levels) and other Thai bodywork courses.
[More info...]
Crystal Professional Academy
The academy in Bangkok offers both Thai and Western style spa bodywork courses. They also run a online shop with Spa cosmetics of their own brand, Thai Massage and Spa equipment and more.
[More info...]
Institute of Applied Holistic Health Sciences
The Institute of Applied Holistic Health Sciences, founded by Mr Lee Wei-De (Steven Burgess), offers a rather vast range of trainings in traditional, complementary and alternative treatments and modal
[More info...]
Lek Massage Bangkok
Lek Massage Bangkok is a full service spa services provider with several branches in and around Bangkok. Additionally, they offer courses and training in Thai Massage at the Lek Academy.
[More info...]
Pai Spa Training Academy
Pai Spa is a full day-spa service provider in Bangkok (Khao San Road, Banglamphu area) that also offers traditional Thai massage training courses.
[More info...]
Pani Spa & Thai Massage
The Pani Spa Center in Bangkok offers a broad package of both Traditional Thai and Western bodywork treatment services and training courses.
[More info...]
Phen Na School Minburi Branch
The school runs 60, 80, 150, and 372 hours Thai Massage courses and additionally offers some other Thai Bodywork modalities like foot massage, herbal compress massage, and so on.
[More info...]
Prawphai Thai Massage and Spa Training Center
The Prawphai Thai Massage and Spa Training Center in Bangkok offers both Thai Bodywork and Western Spa training.
[More info...]
Sabai Corner Spa
Sabai Corner Spa offers a variety of short-term private and group courses for Thais and foreigners. The Spa also offers a wide range of treatment services. The duration of the training courses are aro
[More info...]
Sarah Organization
Sarah Organization is the mother organization of the Thai Heritage Spa, Thai Heritage Spa School, and Sivalai Spa.
[More info...]
Siam Holistic International
Treatment center and training provider in Bangkok.
[More info...]
SPA Cenvaree Spa & Training Academy
SPA Cenvaree operates many Spa & Wellness centers across Thailand. The Academy trains Thai therapists, providing them with anatomy knowledge, treatment skills, guest service and spa standards. Cou
[More info...]
Thai Facial Treatment & Training Center
This center in Bangkok is specialized in Thai Facial treatment and courses. Also offers an instructor training program. Besides Facial Massage training a broad range of trainings in other Thai Healing
[More info...]
Thai Healing Art Institute
© Thai Healing Art Institute The Thai Healing Art Institute (also named Boulder Thai Massage School) has a branch in the USA (Boulder, CO) and in Thailand (Bangkok). The school is run by Thai native
[More info...]
Thai Herbal Massage School (THM)
This Thai Massage school in Bangkok is focused on Japanese students and specializes in Herbal ball compress Massage.
[More info...]
Thai Heritage Spa
The Spa offers training courses in both Thai and Western bodywork modalities, including Spa Management training. Training options in Bangkok, Chiang Mai, and Macau (China).
[More info...]
Thai Massage & Spa Academy
The Thai massage school and TARALA spa in Bangkok offer a wealth of both Thai and Western bodywork and massage training course modalities.
[More info...]
Thai Spa Academy
The Thai Spa Academy is mainly focused on Spa Training, Spa Management & Consultancy, Franchise & Setup of new spas.
[More info...]
TTC Spa School | Thai Massage Training Center
The TTC Spa School is a well-known Thai Massage school in both Thailand and overseas. The training center offers specialty massage courses, Spa & Wellness course modalities, and excellent Thai th
[More info...]
Wat Po Thai Traditional Medical and Massage School
The Watpo Thai Massage School in Bangkok, the name also spelled as Wat Pho or Wat Po, is without any doubt the most famous Thai Traditional Medicine institute in the world. The school is closely conne
[More info...]
---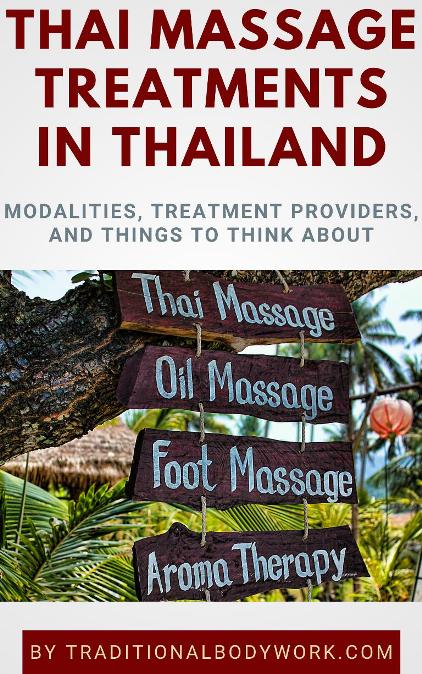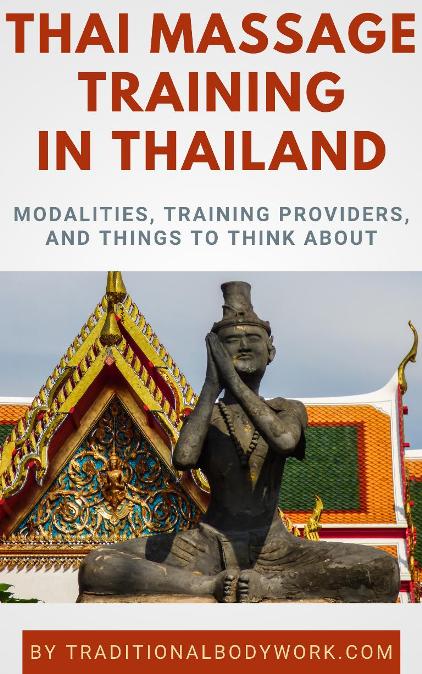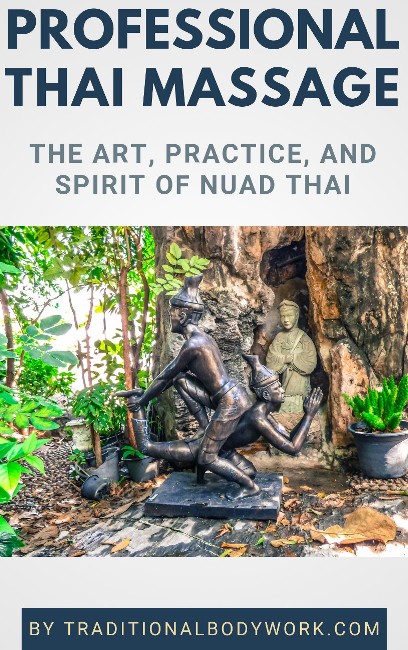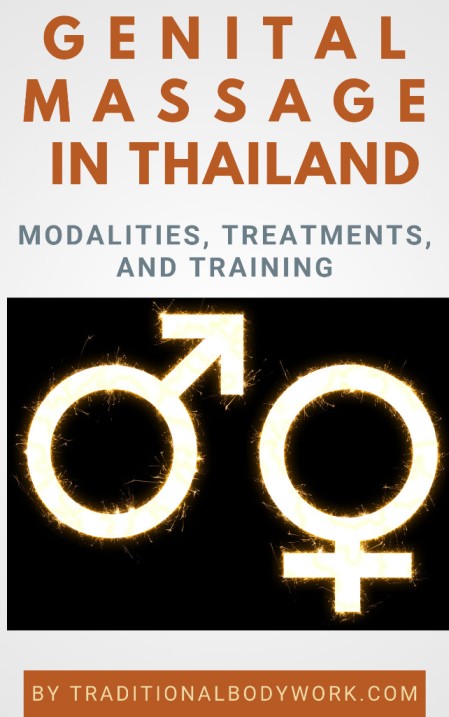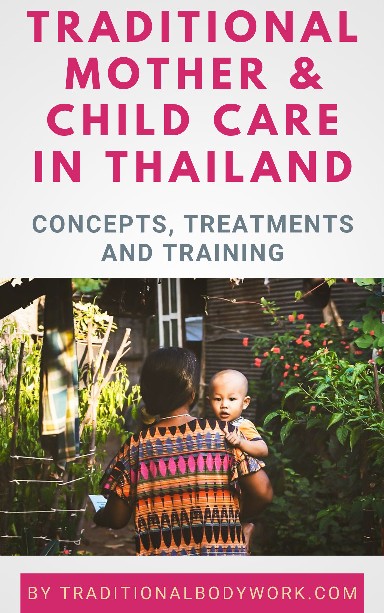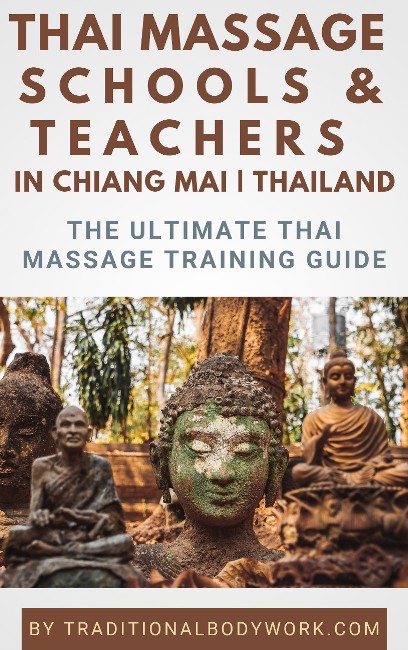 ---
Related Topics