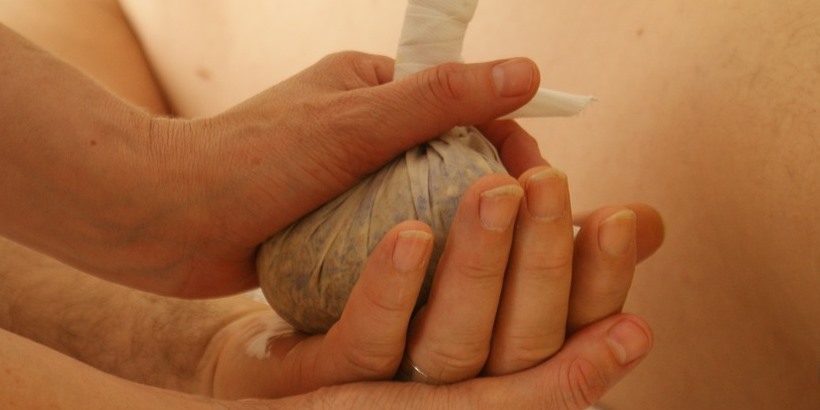 The Thai medicinal healing practice of Herbal Ball Compress Massage is based on ancient knowledge of the healing properties of plants and herbs and their application on the body.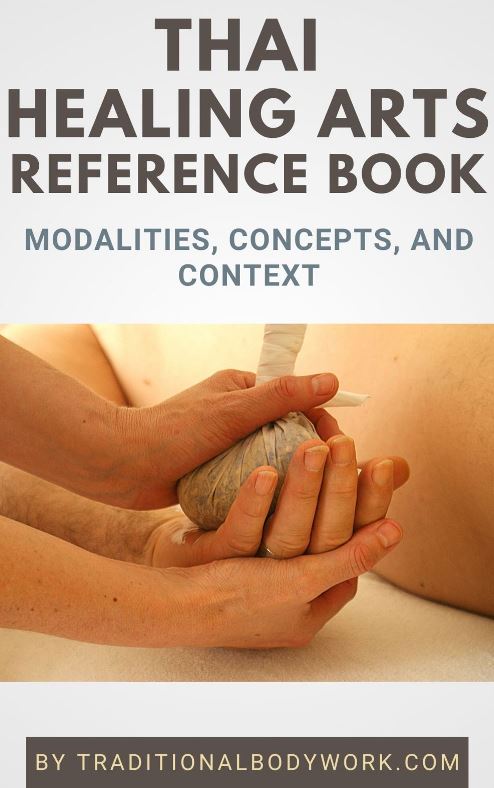 Thai herbal compresses (or herbal stamps) know many applications. A few examples are soothing and relieving pain and inflammations of muscles, tendons and ligaments, stimulating the blood circulation and the lymphatic system, and promoting general well-being.
Important in the application of herbal compresses is the usage of herbs with therapeutic qualities, such as ginger, turmeric, kaffir lime, camphor, tamarind and lemongrass. A specific mix of herbs is wrapped in a compress, then steamed and when hot, applied to the body by gliding, pressing or smearing in linear, circular and/or rolling movements.
In Thailand, Herbal Compress Massage is called Luk Pra Kob. Treatments are popular in Thailand, can be obtained virtually everywhere, and popularity is rapidly increasing in the West and other countries. Herbs and plants used are generally cheap and quite easy to find, and treatments seem to be effective.
Below you'll find an overview of Thai Massage schools in Bangkok that offer Hot Herbal Ball Compress Massage courses and workshops.
Herbal Stamp Massage Training in Bangkok
---