The Fertility Enhancing Massage™ (FEM), also labeled the Fertility Enhancing Massage Protocol™ or The FEM Protocol™', was created by Meredith Nathan after working with thousands of women who sought to improve their fertility.

eBook | by TraditionalBodywork.com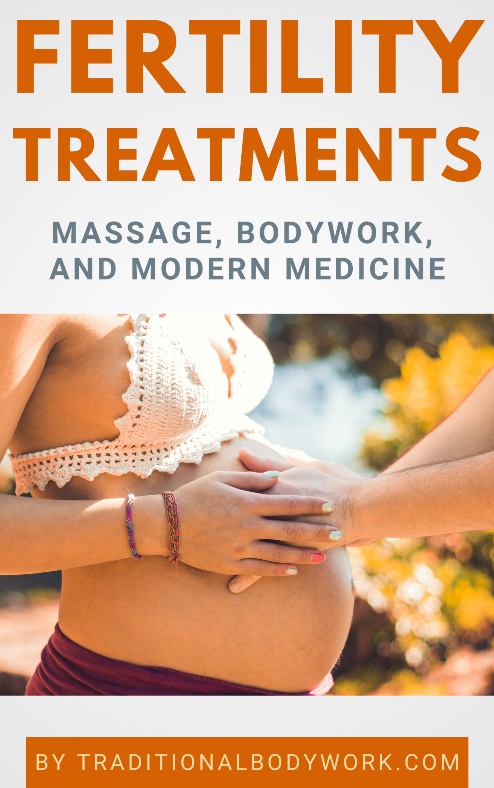 FEM is a five-part treatment series (5 distinct sessions) that uses massage and other related techniques to increase the health and function of the pelvic and abdominal organs, and to better the client's mental, emotional, and physical well-being.
Each of the 75 minute sessions is dedicated to a specific part of a woman's cycle, and includes assessment, education, and self-care techniques.
The five parts of the protocol focus on cleansing and detoxifying the body, increasing reproductive blood flow, clearing pelvic stagnation, promoting organ oxygenation, and alleviate stress.
The five sessions are divided as follows:
◾ Session 1: Cleanse the body™
◾ Session 2: Enhance the blood™
◾ Session 3: Open the breath™
◾ Session 4: Relax & Integrate™
◾ Session 5: Unwind the Mind™
Benefits may include better egg quality, less hormone disruption and increased hormonal balance, increased libido, support for uterine lining and alignment, mitigation of endometriosis, relaxation and emotional balance, abdominal and pelvic health, and an overall sense of well-being, among other advantages.
Interested knowing more about FEM? Pay a visit to the Pulling Down the Moon website.
---
---
Related Articles
---