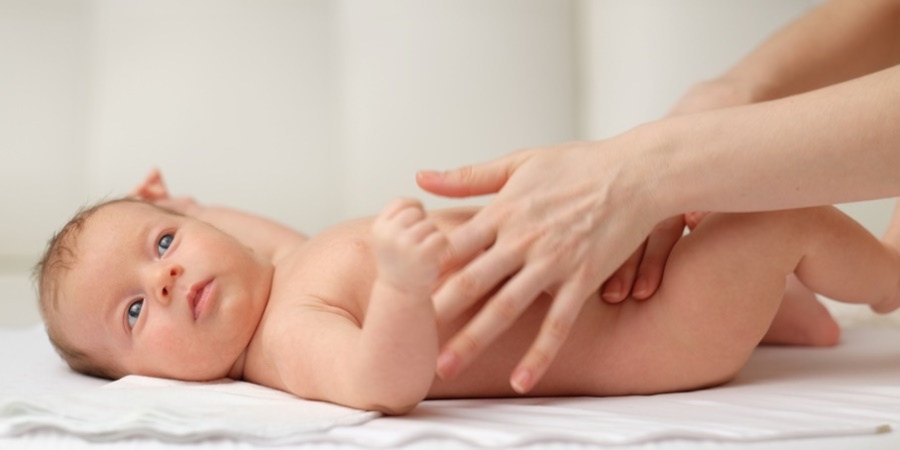 Traditionally, the new mother would learn Infant and Baby Massage from an elderly woman, such as a grandmother of the baby, a sister of the new mother, a traditional midwife or folk healer, or anyone in the village or region who was proficient in giving infant massages.

Our eBook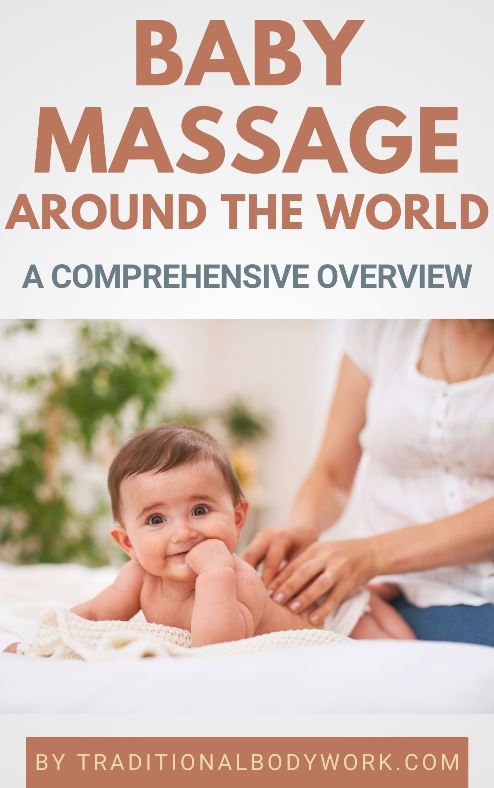 This traditional practice still continues today, but in our prevalent global urban societies there are now commonly three ways to learn massaging a baby: enrolling for an in-person group course (guided by an instructor and learning together with other parents and their babies); taking a private course or workshop where the instructor (typically a midwife or doula) teaches you the massage steps at home; or via (lots of) free material available on the Internet (videos, booklets, and so on).
Baby Massage group classes are generally kept small with just a few parents and their babies; this allows the Baby Massage instructor to give more personalized attention, besides being able to keeping things relaxed and manageable; you can imagine that a massage class with twenty babies — of which five are continually crying — isn't really "the thing."
It's not hard to learn a basic Infant or Baby Massage, and it generally doesn't take much time, although it depends a bit on the type of Baby Massage. For instance, the traditional Malay Baby Massage is quite an extensive endeavor, which includes an oil massage, applying herbal compresses, and abdominal wrapping of the baby after the massage. Moreover, one needs to have some knowledge about what type of oils and herbs to use for the massage, notably for the herbal compress.

Our eBook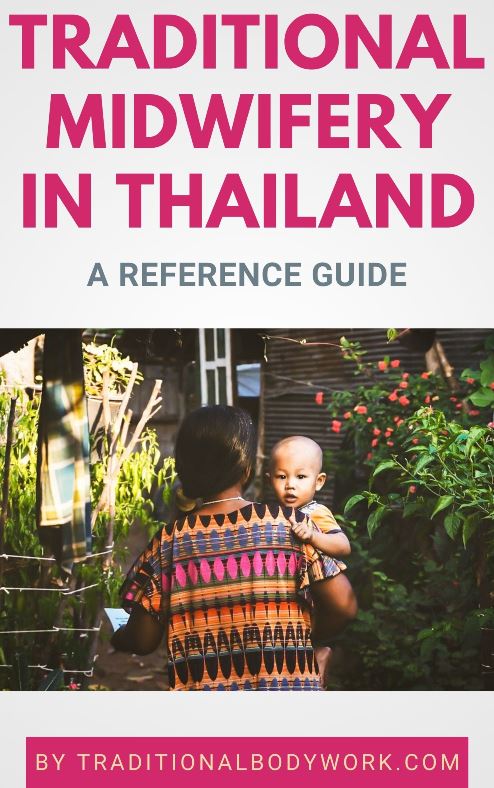 But as said, a basic (Westernized) Infant Massage, such as for instance taught by the IAIM (International Association of Infant Massage) is easy to master and takes about five to six hours in total. Mind, however, that these hours are usually spread over five to six weeks.
The reason to spread the course over several weeks is that it gives parents time to absorb and practice the information and techniques connected to the massage and it allows the baby to get used to the massage itself. Moreover, a baby cannot keep its attention very long on one activity and it would be hard to do an uninterrupted five or six hour workshop with a baby.
Another benefit of spreading group courses over a longer period is that it gives parents the chance to interact with other parents, share information and experiences, and so on. Additionally, for babies, it is a first step in the world of socializing and adapting to different environments.
---
---
Related Articles