Baby and Infant Massages
Published: Nov 13, 2020 | Updated: Jul 2, 2021
---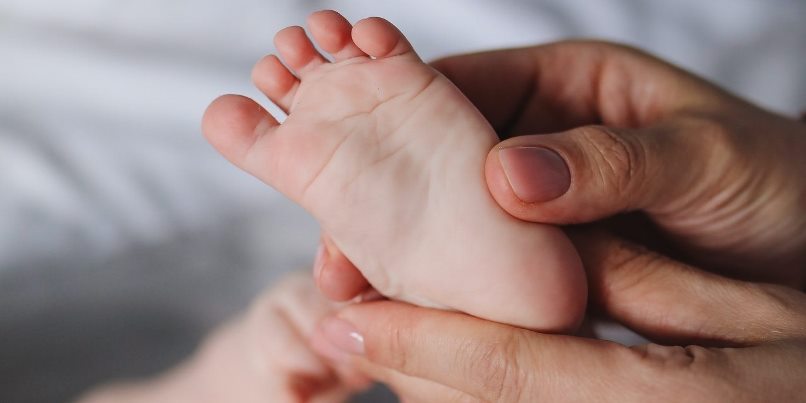 © Image by Polina Tankilevitch
Baby and infant massages are found around the world in many countries and in many traditional medicine systems. Notably in Asia and Africa, massages for babies and young children are a very common practice, but in past years it has become an increasingly popular activity in the West also.
But first a note about the use of the words baby and infant. A baby is typically a newborn up to the age of one year. An infant also, but depending on the country, an infant may be a young child up to two years old.
In any case, massage for babies and infants is considered beneficial to stimulate the muscular and nervous system, the respiratory and the digestive system, and it's thought to help prevent malformations. In general one could say that Baby Massage can assist in a healthy development of the child's body, mind, emotions and spirit.
Infant massages also calm the child by reducing anxiety and stress, improve immunity and self-esteem, stimulate better sleep, relaxation, focus, appetite, and relieve children from common ailments such as abdominal and stomach discomfort, fever, or excessive crying.
Additionally, Baby and Infant Massage is nice to learn for parents, because the gentle, caring and warm touch of a parent strengthens the bond between parents and child, and also benefits the emotional and psychological development of the baby.
Generally, baby and infant massages use relaxing or soothing oils and creams and are applied very gently without much pressure or deep stretches and such. During the treatment, the baby typically lies on the floor on a blanket or mat, or on the legs of the (sitting) parent.
As young children and babies often have less ability to concentrate or focus for a longer period, massage session times tend to be much shorter than those for teens or adults.
Traditionally, depending on the country and the dominant traditional medicine system used, a massage for young children is an adaption of existing massage modalities, such as Thai Massage, Ayurvedic Abhyanga, Tuina, or Javanese Massage, just to give some examples. A well-known baby massage treatment modality is Indian Shantala Massage.
Today, you will find more and more general Infant and Baby Massage programs not explicitly related to traditional massage modalities. Examples of such programs can be found at, for instance, the International Association of Infant Massage or Infant Massage USA.
---
---
Related Articles