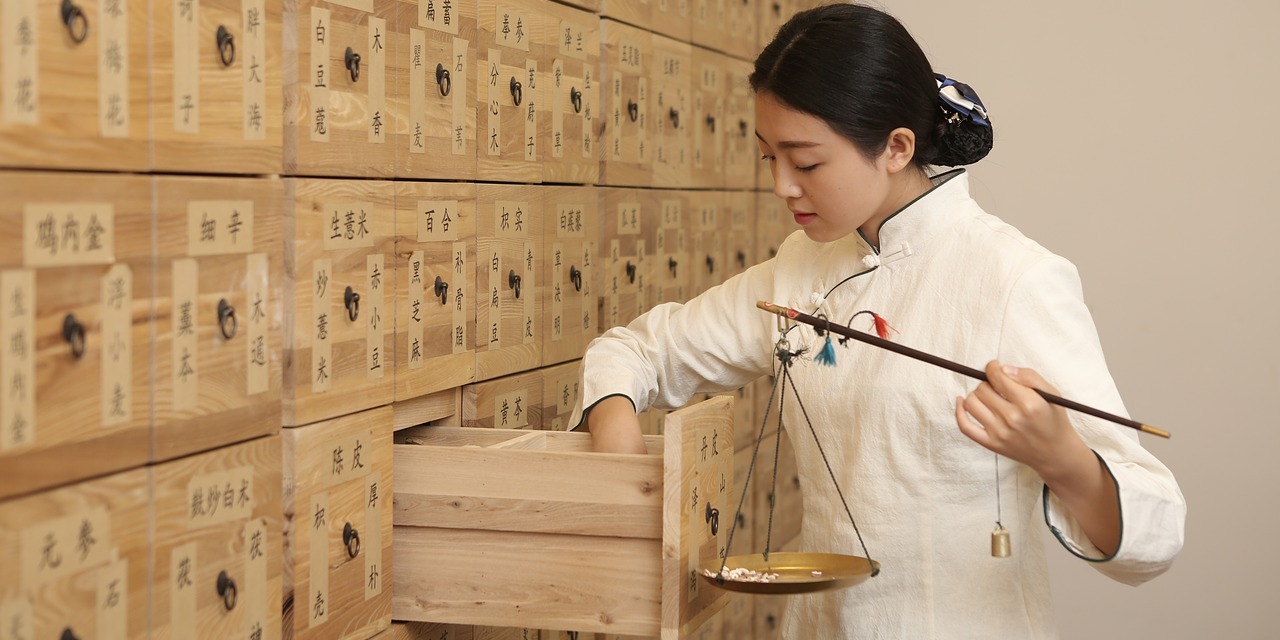 Traditional Chinese Medicine or TCM is a very popular complementary and alternative medicine system studied, used and practiced around the world. Of course, being in Asia, it would be obvious to go to China to study at the roots – the offerings in China in TCM training for foreigners are plenty.
Nevertheless, if you are spending time in Thailand and would be interested to learn something about Chinese Medicine, there are some options also. Yet, personally, I find the TCM offerings for foreigners rather limited, taking into account that Thailand has a large Chinese population (or descendants from Chinese immigrants), especially very present in the Bangkok and Hat Yai (Southern Thailand) area.
As for TCM training modalities offered in Thailand, we find courses covering Acupuncture, Moxibustion, Cupping, Guasha, Tuina (Tui Na), QiGong, Tai Chi, and Chinese Herbal Treatments.
In this article we'll specifically take a look at the centers that offer Chinese Acupuncture, Acupressure, Moxibustion, TuiNa, Chinese herbal knowledge training, and complete College Programs in TCM.
For trainers in Thailand offering Guasha, Cupping, QiGong, or Tai Chi, see our related articles below this posts for our specific shortlists and posts. Note also that what are called Thai Foot Massage & Reflexology courses in Thailand, often are trainings combining Thai and Chinese Reflexology techniques.
Bangkok
Blue Eden Holistic Clinic Room
Blue Eden Holistic Clinic Room in Bangkok, run by Mamouchka, offers Alternative, Complementary, Holistic treatments and training Courses, such as Reiki, Cupping, Acupuncture, among other modalities.
As for specific Chinese modalities, think of a Basic Acupuncture course, Cupping, and Moxibustion (Moxa).
Phen Na School Minburi Branch
The Phen Na School Minburi Branch runs 60, 80, 150, and 372 hours Thai Massage courses and additionally offers some other Thai massage modalities like foot massage, herbal compress massage. As a specialty, the school also offers a Chinese Pressure Points Acupressure Reflexology training, addressing, for instance, ear-reflexology and hand-reflexology to treat about 31 symptoms.
Thammasat University
Chulabhorn International College of Medicine, part of the Thammasat University, offers a Bachelor of Traditional Chinese Medicine. This is a six-year international program in traditional Chinese Medicine. English and Chinese languages are used during study.
The Chulabhorn is actually located in Rangsit, a city in the Pathum Thani Province, not far from Bangkok.
Chiang Mai
Asian Healing Arts Center
For 25 years already, the Asian Healing Arts Center offers Aromatherapy (and making essential oils), Asian Bio-Energetics, and Reiki training courses. Additionally, they sell a variety of Herbal Teas.
The Asian Bio-Energetic Therapy (ABET) classes offered are techniques that take at least two months to learn. They combine the following alternative healing systems: Gallbladder Acupressure points, Traditional Chinese Medicine arts of Acupuncture include Diagnostic, Meridian and Moxibustion techniques, Bi-Digital O-Ring Test, Magnet and Piezo therapy from Japan, and Healing Breathing from Tibet.
Chiang Mai Acupuncture Academy
The Chiang Mai Acupuncture Academy offers Classical Chinese Acupuncture Instruction, 2 weeks, 30 hours program with theoretical and practical, hands on training. Additionally, the center offers QiGong (Chi Kung) training and Chinese Medical Herbs courses.
Chiang Rai
Mae Fah Luang University
The Mae Fah Luang University in Chiang Rai runs a 6-year Bachelor program in Traditional Chinese Medicine.
Nakhon Si Thammarat
Harmony House
Harmony House, also called Reiki Master Thailand, offers Energy Healing and Massage treatments and training courses at Khanom Beach (Surat Thani). Training courses are given by Master Jet Lie. The center offers Reiki, Thai and Chinese massage and bodywork course modalities.
As for Chinese Medicine, the school offers a 50-Hour Chinese Acupressure course (called Chinese Nerve Art Massage), which can be completed in either 10 days (about 2 weeks). Furthermore, there's also a Chinese Medical Cupping Course of 30 Hours offered.
Sawakon Thai Spa & Beauty Academy (STSA)
The Sawakon Thai Spa & Beauty Academy, located in Nakhon Si Thammarat, offers a vast range of Thai Spa Massage and Bodywork trainings and other traditional and non-traditional training courses from both Western and Asian countries.
As for Traditional Chinese Medicine, the center offers a Chinese Tuina Massage training course.
Phayao
Phayao University
The Faculty of Medicine of the Phayao University has a branch of Applied Traditional Thai medicine. The School of Architecture and Fine Arts of the university offers Traditional Thai Dance and Thai Music programs. Additionally, the university also offers a Traditional Chinese medicine Bachelor program.
---

---
---
Related Articles