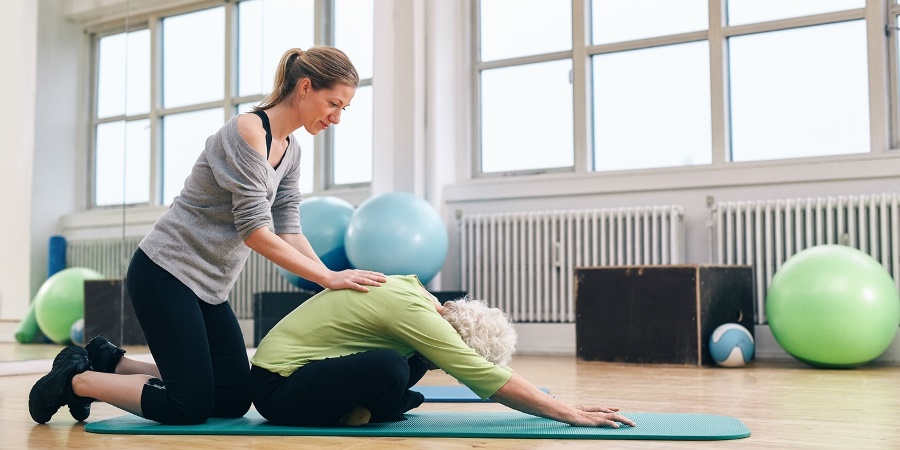 In this post you'll find an overview of specialized Yoga Therapy modalities. Yoga as Therapy is a holistic approach to health and wellbeing based on applying Yogic techniques and exercises. It's an emerging discipline, and both theory and practice are still developing.

Our eBook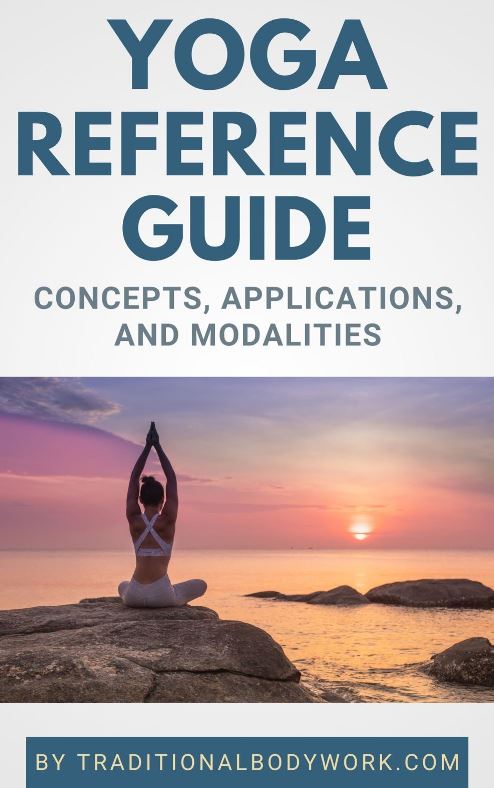 A professional Yoga therapist's aim is to work with individual clients in order to alleviate or cure their physical, emotional, and/or mental discomforts and ailments. The techniques applied may include Yoga Asanas, Pranayama breathing exercises, props and other tools, anatomy education, lifestyle coaching, and meditation, among others. Additional elements brought into a treatment session may include Ayurvedic practices, acupressure, and massage therapy.
Yoga Therapy (or therapeutic Yoga) tends to specialize in certain physical, psychological or spiritual domains, or in tackling specific health conditions, such as knee pains, arthritis, back pains, stress and anxiety, spinal injuries, post-traumatic stress disorder, genetical or reproductive issues, and so on.
Below then you'll find an overview of various Yoga Therapy modalities. Do mind that this is not an exhaustive list, but an outline of the most commonly and best known specialized treatment modalities.
Chair Yoga
Chair Yoga was created as a way to adapt Yoga postures (Asanas) and exercises to make them accessible to individuals who could not practice traditional methods of Yoga or other physical exercises, due to age or any kind of limiting physical condition.
iRest
The Integrative Restoration Methodology (iRest) is a modern application of Yoga Nidra and used to bring the healing benefits of Yogic and meditative practices to a wide variety of people. iRest calms the nervous system, releases stress, increases resiliency and restores a sense of balance and control, while also resolving symptoms associated with Post-Traumatic Stress Disorder (PTSD).
Mindful Yoga Therapy
Mindful Yoga Therapy (MYT) aims at helping veterans and their families to find a calm and steady body and mind to continue productive and peaceful lives through the support of the mindful practices of Yoga and education. It includes five practices: Pranayama (breathing), Asanas, Yoga Nidra, Meditation, and Gratitude, specifically aimed as a complement to professional treatment for Post Traumatic Stress Disorder (PTSD).
Mindfulness Yoga
Mindfulness Yoga is a combination of Buddhist-based mindfulness meditation techniques and Yoga as Exercise, with a relationship to the Mindfulness-Based Stress Reduction (MBSR) program. This Yoga Therapy system helps to cope with stress, pain, and illness by using so-called "moment-to-moment awareness."
Nidra Yoga
Nidra Yoga (also called Yoga Nidra), or the "Yoga of Sleep," brings the body in a fully relaxed state, calms the mind, and relieves from stress and anxiety. It's a practice that also aims at alleviating or curing ailments such as headaches, lightheadedness, chest pains, palpitations, excessive sweating, abdominal pains, and psychological trauma, among others.
Restorative Yoga
Restorative Yoga is a Yoga Therapy modality specifically designed for those who suffer or have suffered from injuries, stress, or illness. It's typically applied for physical rehabilitation purposes and deep relaxation.
Phoenix Rising Yoga Therapy
Phoenix Rising Yoga Therapy is a holistic, integrative healing art that uses Yogic techniques and modern therapeutic approaches to deepen awareness and presence in order to promote healing and transformation.
Vini Yoga
Viniyoga (or Vini Yoga) is Yoga Therapy that specifically aims at adapting its practices and exercises to the individual needs of Yoga students. It's therefore specifically suitable for those who suffer from physical or other limitations.
---
---
Related Articles