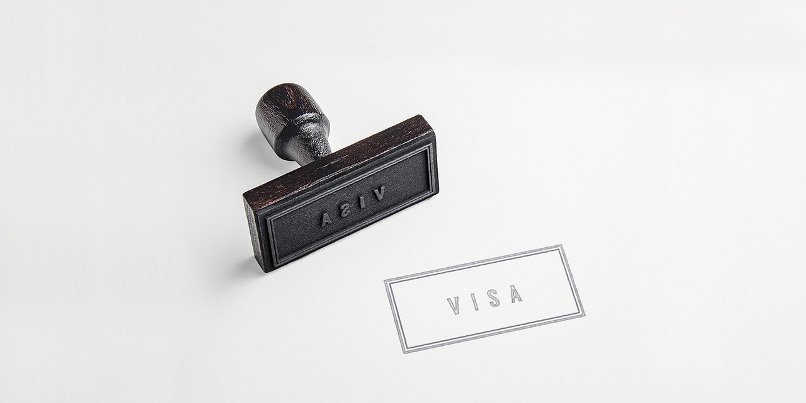 If you want to work in Thailand you will need a so-called Non-Immigrant Visa and Work Permit. This is not something extraordinary — needing a visa and work permit in a foreign country to work there is quite standard for any country in the world. Yet, every country has its own procedures to obtain those documents which make things more or less complicated or difficult.
In any case, in Thailand, you will first need a Non-Immigrant Visa before you can apply for a Work Permit. The so-called Non-Immigrant Visa B, often simply called the Work Visa, is the most common visa for people who want to work in Thailand.
Note that there are a variety of non-immigrant visa types that can get you a work permit. It depends on your situation, like for instance being married to a Thai, being a retiree, or being married to a foreigner that has a work permit, working in the media sector, working as a volunteer, and so on. Some other types of visa are Non-Immigrant Visa M, Non-Immigrant Visa IB, or Non-Immigrant Visa O. Check on the website of the Thai consulate or embassy what will apply for you.
We advise strongly NOT to work without a Non-Immigrant Visa and Work Permit in Thailand. You are really at risk of being caught, fined, deported, or maybe even imprisoned. Thai immigration regularly exerts so-called crackdowns on foreigners working illegally. You could also become a victim of a jealous local who reports you to immigration. Don't think problems with working illegally are rare. The Thai authorities are very much on top of it!
Risks of being caught are particularly high if you are working in some kind of public facility, like in a restaurant, a shop, a bar, guesthouse, resort, and the like.
To obtain a Non-Immigrant Visa B and Work Permit you will need the following:
A work contract with a company, institute, or organization in Thailand and in the Thai language (which is often also supplied translated in English for your convenience);
Other required legal documents from the organization you will work for, like their business license, social security payments record, VAT certificate, company registration, address, and so on;
A filled out visa application form;
Required educational diplomas and certificates (with transcripts) and/or proof of experience depending on the kind of job translated and legalized in English;
Your resume/ CV in English;
Sometimes, depending on the job, immigration will want notarized/legalized Thai translations of some of your documents apart from the English translations;
A clean recent criminal record sheet from your home country, legalized and in English;
A valid passport minimally still 6 months valid and for the duration of the contract;
Loads of recognizable passport pictures (5cm X 6cm);
Proof of Onward Travel i.e. tickets;
Preferably have a copy of your birth certificate with you (translated and legalized), although this certificate is certainly not always required;
A home rental contract in Thailand, that is, you need an official address;
If you plan to come with your spouse and/or children they will need documentation also, like valid passports, birth certificates, clean criminal record sheets, and the like. And don't forget to translate and legalize your marriage certificate if applicable;
A medical check to be taken locally in Thailand, although for some countries of origin medical checks and or vaccinations/inoculations need to be taken abroad before coming to Thailand.
Mind that a work permit is bound to a specific work contract and company. You cannot work for another company or organization on your work permit. You'll need a separate work permit for that other company also.
If you are already in Thailand, you will need to leave the country at least one time to obtain a Non-Immigrant Visa at a Thai Consulate abroad (Malaysia, Cambodia, or Laos are the most obvious routes), and sometimes pay a bribe to the border police when re-entering Thailand with your visa to make things work smoothly. You will also need to show to the border immigration police that you have 20,000 Baht in funds (cash or able to withdraw it). The visa itself will cost you around 2,000 baht for a single-entry or like 5,000 baht for a multiple-entry visa.
It's also possible to obtain this Non-Immigrant Visa in your home country before coming to Thailand. This however can turn out to be particularly time consuming.
The Non-Immigrant B visa allows you to stay in Thailand for 90 days. It can be extended in Thailand (for a maximum of 1 year) and is usually done with help from your employer. Additionally, you will generally need to "report" every ninety days at your local immigration office in Thailand. From that moment on, normally both your visa and work permit can be extended every year.
Usually, the work permit itself will be applied for by the organization you work for at the Ministry of Labor, after you have your work visa. Some organizations cover or reimburse these costs which can amount to 3,000 – 5,000 Thai Baht. Technically, only after having obtained a Non-Immigrant Visa and a Work Permit you are allowed to work in Thailand.
For a complete overview of all visas available for Thailand you may want to read the Visa Section on the Royal Thai Embassy website in the USA (or of course any other Thai embassy or Thai consular service).
---

---
---
Related Articles