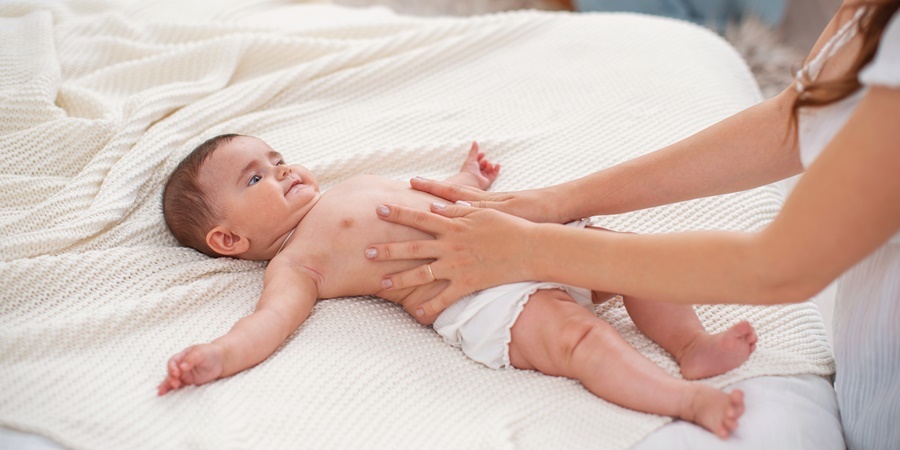 In this post, you'll find an overview of massage training providers that offer infant and baby massage courses in San Francisco, California.
Nowadays, there are usually three ways to learning baby massage: enrolling for an in-person group course (guided by an instructor and learning together with other parents and their babies); taking a private course or workshop where the instructor — typically a midwife or doula — teaches you the massage steps at home; or via material available on the Internet through, for instance, books, videos, or live-online classes.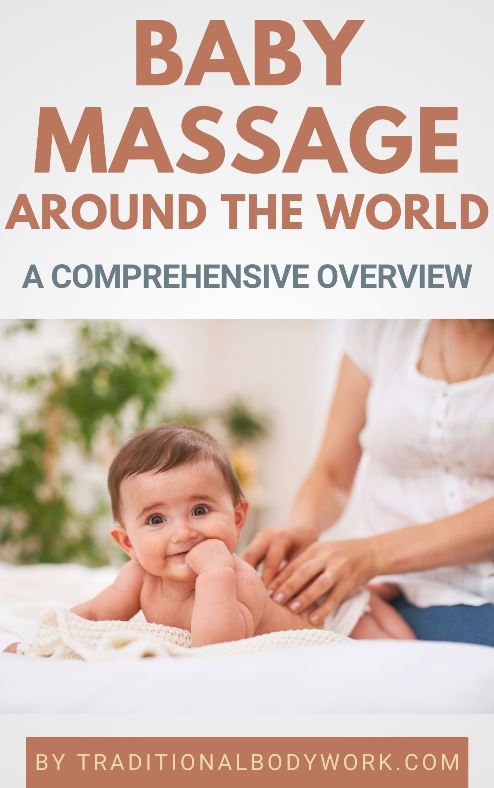 You will also still find the traditional style of learning baby massage, that is, a new mother would learn it from an elderly woman, typically a grandmother of the baby, a sister of the new mother, a traditional midwife, or anyone in one's environment who's proficient in giving infant massages.
In any case, giving baby massage is interesting for parents, caretakers, midwives, and doulas. Group classes are generally kept small with just a few students (parents, caretakers, etc.) and their babies (or baby dolls); this allows the instructor to give more personalized attention, besides being able to keeping things relaxed and manageable.
It's not hard to learn a basic infant or baby massage, and it generally doesn't take much time, although it depends a bit on the type of baby massage. For instance, the traditional Malay Baby Massage is quite extensive, including an oil massage, applying herbal compresses, and abdominal wrapping of the baby after the massage.
But as said, a basic infant massage treatment, such as for instance taught by the International Association of Infant Massage, is easy to master, and takes about five to six hours in total. Mind, however, that these hours are usually spread over five to six weeks.
Well, for what it is, below then our list of baby massage training providers in San Francisco, California. Apart from the list below with local trainers, you have some larger national and international organizations that might also offer training near you, such as the Liddle Kidz Foundation, the IAIM, Infant Massage Winc, Loving Touch®, or Infant Massage USA. These larger types of organizations typically also offer Baby Massage Teacher Training programs.
Infant and Baby Massage Training in San Francisco
---
---