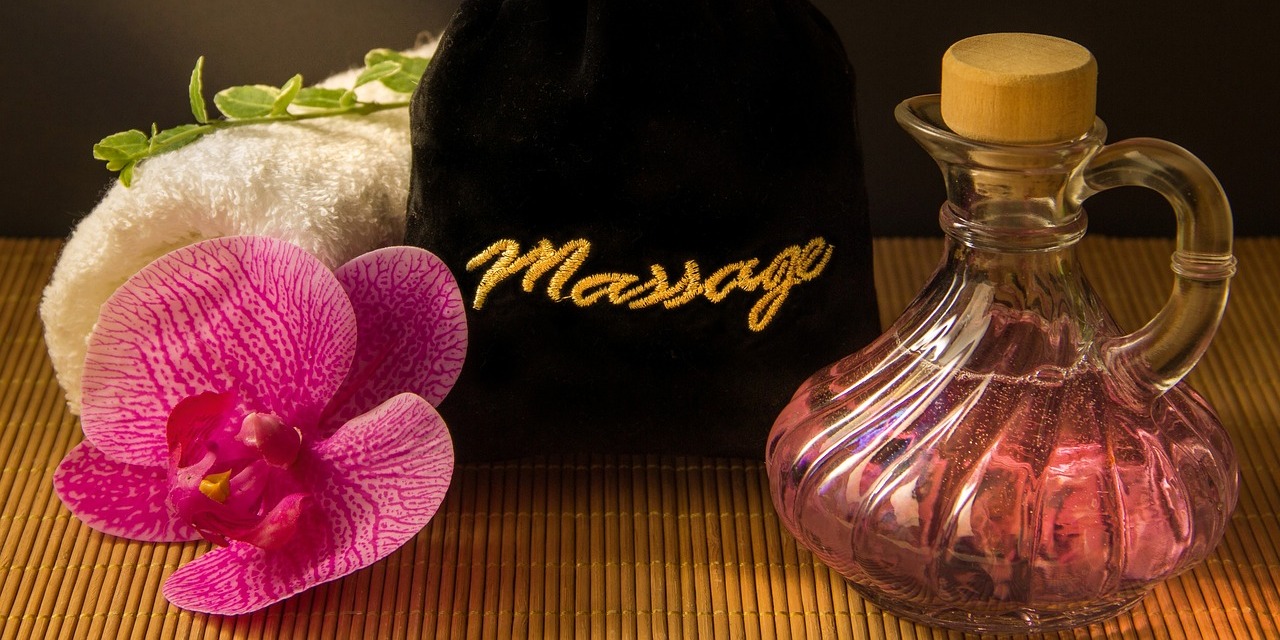 The Khao San Road (aka Khaosan or Kao San) is a world-famous backpacker area in Bangkok in the Bang Lamphu district. It offers cheap guesthouses (but of late certainly expensive up-trend accommodation also), flocks of travel agencies, an abundance of restaurants, bars, and nightclubs, and an incredible amount of shopping opportunities in the form mostly of little street front shops and street vendors.
The Khao San area is a hot-spot for travelers from all over the world and from all walks of life and the perfect place for making travel arrangements to the rest of Thailand. The neighboring streets are equally well-equipped, like for instance the almost as famous Rambuttri Road (in fact, I favor that area even more).
Mind that apart from the Thai Massage Centers we mention further down in this article, there are many other (little street front) massage salons and parlors in the area of which quality and reviews vary highly. In those cases I can only say: 'It depends… on you and/or on the masseuse or masseur you get assigned.'
Anyway, in this article we're going to take a look at what we think are the best and most trusted Thai Massage Spa facilities and spas in the Khao San and Rambuttri Road area.
Pai Spa
Pai Spa, the so-called Authentic Thai Heritage Spa, is located in a really beautiful traditional Thai wooden house building at the beginning of Rambuttri Road (near the roundabout and next to the Pizza Company and Swensen's Ice Cream). The place offers Health, Beauty & Relaxation services, massages and bodywork, all-in-one spa packages, and spa products and cosmetics.
Apart from their Traditional Thai Massage programs they also offer more Western Spa like programs like Scrubs, Wraps and Facials. The Thai massage treatment programs are not super, super cheap, but certainly very affordable. Let's take a brief look at the most popular offerings:
Thai Heritage Massage – 1 hour 380 THB (Thai Baht), 2 hours 680 THB.
Thai Heritage Massage Plus – 1 hour 430 THB, 2 hours 730 THB.
Thai Heritage Herbal Compress Massage – 1.5 hours 650 THB.
Thai Foot Massage – 1 hour 380 THB, 2 hours 680 THB.
Thai Oil Massage & Aromatherapy—various options, starting at – 800 THB for 1 hour.
The core Thai Massage offerings are reasonably priced, although I find the Thai Oil and Aromatherapy massages a little bit pricey to be honest, compared to other spas in the area. On the other hand, the place is trusted and the ambiance pleasing.
You can drop by to make an appointment or fill out an online booking form on the website.
Ruamm Spa
Ruamm Spa is located at the start of the Khaosan Road and offers Thai Massage, Relaxing and Beauty treatment services against very reasonable prices. Apart from massage and bodywork services, the place has a little spa boutique that offers organic and chemical free spa skincare products.
Ruamm is a spa that kept its offerings close to the most popular traditional massage modalities of Thailand. Quite some of the massage treatments can be chosen in a duration of 1, 1.5, or 2 hours. Let's take a look at some of the options:
Thai Foot massage – 1 hour, 250 THB (Thai Baht)
Thai Foot spa (Salt Scrub + Thai massage + Herbal Ball Compress) – 1 hour, 500 THB
Thai body massage – 1 hour, 300 THB
Thai herbal compress massage – 1 hour 600 THB
Thai Back, head & shoulder massage – 1 hour, 350 THB
Thai Aroma body oil massage – 1 hour, 600 THB
Shewa Spa
You'll find Shewa Spa at the corner of a little alley that connects the Rambuttri Road with the Khao San Road. Shewa is an established Thai spa service center that offers both Thai Massage treatments and Thai Massage courses and workshops.
It's a full-fledged full-service spa offering the whole game of Beauty, Relaxing, Massage and bodywork treatments, including Thai Massage, Foot massage & Reflexology, Herbal Ball Massage, Neck, Head, Shoulder & Back Massage, Nail Art, Hair-styling, Ey-lashes and Tattoo, Swedish Massage, Waxing and Body Scrubs.
Let's go through a few of the options and pricing:
Thai Massage – 1 hour, 250 THB
Shoulder, Back, Neck Massage with Balms – 1 hour, 300 THB
Thai Foot Massage – 1 hour, 250 THB
Foot Spa Package (Herbals, Massage, Reflexology, and more) – 1 hour, 400 THB
Herbal Ball Massage – 1 hour, 400 THB
Aromatherapy Oil Massage – 1 hour, 700 THB
Anyway, the place offers much, much more treatments and as said, for those who want to learn Thai Massage, there's a choice of Thai Massage courses and workshops also. On their website you can download a PDF brochure with all massage and bodywork treatment prices.
Massage in Garden
Massage in Garden on Rambuttri Road (further up the road, in the direction of the Chao Praya River) is in fact Thai massages done in a beautiful garden in little open huts. They offer several Traditional Thai Massage treatments, some packages, and Body Scrubs. Let's check a bit on the costs:
Thai Massage – 1 hour, 250 THB
Thai Foot Massage – 1 hour, 250 THB
Thai Herbal Ball Massage – 1 hour, 350 THB
Thai Oil Massage – 1 hour, 350 THB
In fact, very reasonably priced, let's say super-budget, in a pleasant, clean and tranquil environment.
Darin Beauty Salon & Spa
Darin Beauty Salon & Spa on Rambuttri Road generally receives very good reviews. The place is obviously specialized in the beauty department like Nails & Nail Art, Facials, Waxing, Haircuts, and the like, but offers Thai Massages, Oil Massage, Foot Massage and Herbal Compress Massages also.
Let's take a look at some examples on the price list:
Pedicure – 400 THB
Manicure – 400 THB
Facials – Starting at 300 THB
Thai Massage – 1 hour, 250 THB
Charlie Beauty Salon Massage & Spa
Charlie Beauty Salon Massage & Spa on Khao San Road is a bit of a street front store massage shop and gets some good and some bad reviews. It seems opinions of the place are very mixed. I suppose it depends on the masseuse or masseur one gets assigned and the type of treatment.
Apart from standard Thai Massage and Thai Foot Massage, they offer hair-styling, eye-lash treatments, pedicures, let's say—they do the whole beauty range thing. One of the cheapest places, for sure, Foot Massage – 1 hour, 220 THB, as an example, and if you're on a tight budget, maybe worth your while.
---

---
---
Related Articles