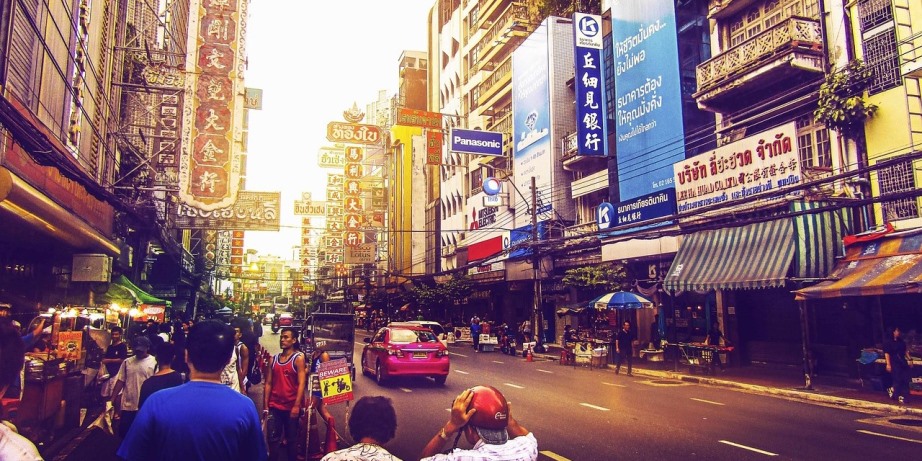 Bangkok is a city that definitely deserves more than one or two days of visiting. In my opinion — one or two weeks sounds more like it. There's so much to see, to experience, so much to live and breathe.
I adore Bangkok, but I admit that you can only start to appreciate the city when really diving into it. It's a place to give more than a superficial glance. Go in. Explore. Experience. The city is simultaneously calm, exciting, deeply oriental, traditional, and on-top-of-the-world.
I can remember vividly the first time I got there. Total bewilderment! Astonishment! And it's exactly as Murray Head once sang: "One night in Bangkok makes a hard man humble." And for that matter — the day also.

eBook | Click for details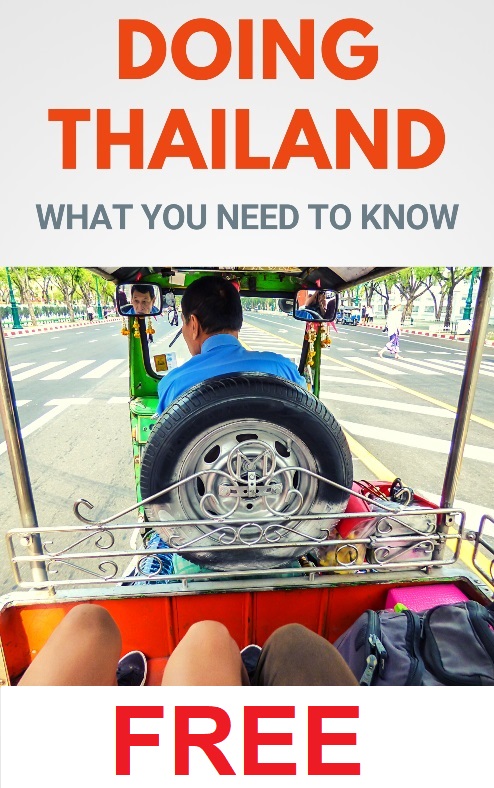 Bangkok is not only the Khao San Road, it's not only Pat Pong and Soi Cowboy with her shady massage parlors. It's also the Chao Praya, the magnificent river-heart of the city, it's Lumpini Park, it's Siam plaza, it's China Town, the flower market, it's learning Thai Massage, it's splendid Temples, Wat Po, Wat Arun, the Grand Palace, it's — eight million people living together in a bustling city.
It's a safe city and equipped with a modern and efficient infrastructure, yielding an advanced subway and sky-train system. Likewise, it's a city where huge rats pop out the sewer system at night, where flooding is a continuous threat and pollution sometimes reaches its absolute max.
It's the Chatuchak Market, which probably boasts the biggest Asian Weekend market. It's monks crowding the streets early in the morning, it's Spirit Houses and Buddha's, it's the spiritual life and traditional values deeply integrated in hard-core capitalism.
It's crazy Tuk-Tuks, pink and blue taxi's giving you rides to hell, it's Little India, it's shopping and — shopping and shopping, and it's life with a big L. It's ripping you off, it's Lady Boys and Pad-Thai, it's cheap clothes, cheap stay, luxury hotels and apartments, river-taxi's and filthy Klongs going into Thonburi.
It's stray dogs, Red and Yellow politics, and the untouchable, immensely respected (and feared) King and Royal Family.
It's rich, it's poor, it's hot, it's trembling with life, it's smoggy mixed with fresh air in unexpected corners, it's a dazzling collection of skyscrapers, it's millions of restaurants, eating, eating, and eating.
It's a nation of gentle people, so naturally ready to welcome you with a smile and encouragement. It's an amazing human enterprise. It's Thai, Siam, Thais … it's Thailand.
---
---
Related Articles