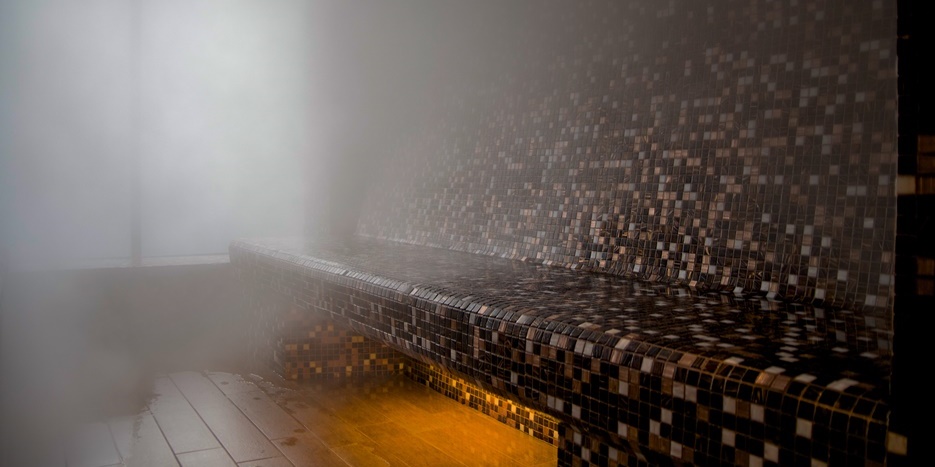 Intense sweating therapies and other activities that promote sweating have been practiced for centuries in many civilizations and in a variety of countries, and have a broad range of health benefits associated with them.
It's thought that Sweat Therapy can stimulate weight loss, bring about better sleep patterns, reduce stress and anxiety, stimulate relaxation, boost detoxification, improve the skin, increase blood circulation and strengthen one's immune system, alleviate muscle aches and pains, and promote general well-being.

eBook | Click for details
The basics of Sweat Therapy are extremely simple, and typically consist of the exposure to an external heat source or — by contrast — the generation of inner heat. Nevertheless, intense sweating through heat can be achieved in many, many ways, both practiced individually or in a group setting, yet often implemented as a ritual and a moment of calming down and meditation.
Think, for instance of the Finnish Sauna, the Russian Banya, the Native American Sweat Lodge, and the Hammam, which all use steam to induce sweating.
Deliberate sweating can also be practiced through specific forms of physical exercise, such as Fitness, Bikram Yoga, Hot Yoga, and Running or Jogging.
Sweat Therapy can also explicitly refer to a sweating activity combined with counseling or psychotherapy, or in a more general sense as a complementary activity to, for instance, physical therapies.
---
---
Related Articles