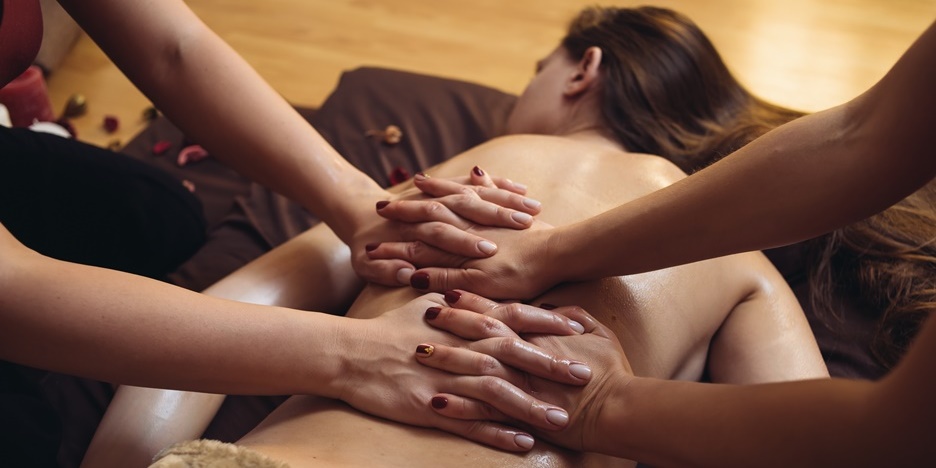 A Four Hands Massage (also called Four Handed Massage) is typically a synchronized, Full Body Massage treatment session carried out by two massage therapists at the same time. It's sometimes also called Duo Massage.
Although synchronization is not strictly necessary, the massage therapists will usually mirror each other's movements, for instance, both your legs are being massaged simultaneously, at the same spot, or the left and right side of the back, and so on. One of the ideas behind the Four Hand Massage is that it should feel as though the two therapists were one person, working out a kind of massage choreography.

eBook | by TraditionalBodywork.com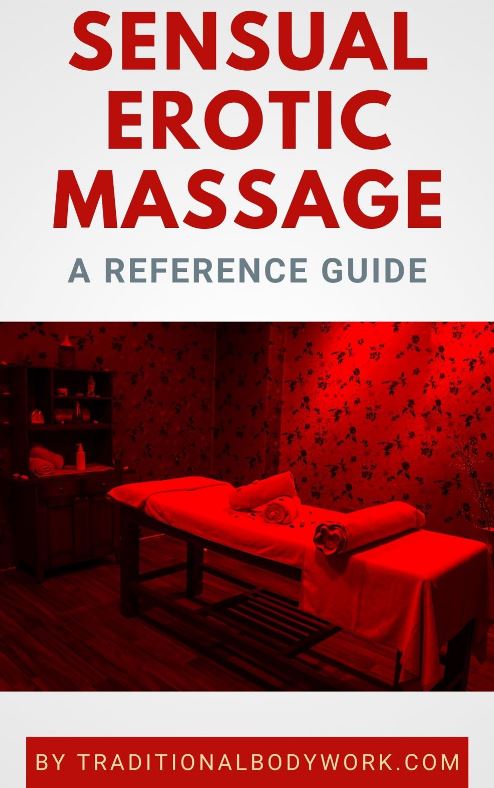 Another idea about the Four Hands Massage is that it renders a deeper state of relaxation compared to a two-handed massage. This is because the receiver cannot keep track of the synchronized massage movements, and subsequently lets go of "thinking," while only focusing on the sensations.
A Four Hands Massage is often thought of as a Sensual Erotic Massage service — typically a Full Body Sensual Oil Massage — but non-sexual, non-erotic Four Hands massages are perhaps even more common. Think of a Four Hands Swedish Massage, or a Four Hands Thai Massage, and so on.
Of course, a Four Hands Massage (that is, involving two massage therapists) will usually also cost two times the price of a regular two-handed massage.
---
---
Related Articles
---