Although Chair Massage (or Seated Massage) is often associated with modern mobile on-site massage sessions at the office, massages done with the receiver seated in a chair, on the floor, or on a couch have been a common practice for centuries in most civilizations.
Nevertheless, Chair Massage as currently known in the West has its beginning in the USA, in the 1980s. Since then, massage sessions done on a special massage chair (often a portable chair) have become a sought-after massage treatment modality used within companies and offices, but also in spas, health salons, shopping malls or at the airports, for instance, to get some quick stress-relief or to fill in slack time.

eBook | Click for details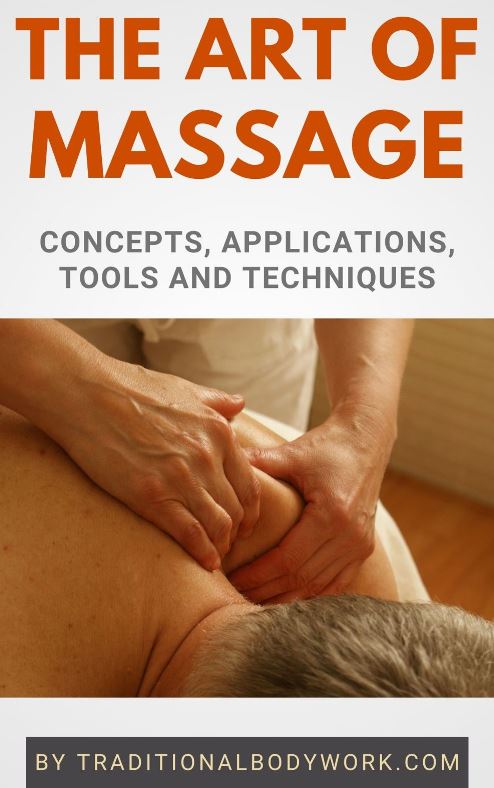 A Chair Massage session is typically done without oils and it usually doesn't take too much time, that is, somewhere between fifteen minutes and half an hour. It's seen as a perfect way to reduce stress and improve wellbeing. Moreover, it can be easily integrated in the working day and at the office, on-site, or anywhere where people wait or pass-by.
Becoming a Chair masseur is a popular massage profession, practical for the masseur or masseuse because of its mobile nature, and a convenient way to make a living. Besides the appropriate knowledge and skills, a good, portable Chair Massage chair is about all that is needed to be able to give Chair Massage treatments at different locations.
The techniques in Chair Massage are often based on Eastern massages, such as Thai Massage, Shiatsu Massage and the Chinese Tui Na Massage, although modern massage modalities can also be applied. In addition, much use is made of acupressure, that is, of manipulating pressure points (acupoints).
---
---
Related Articles