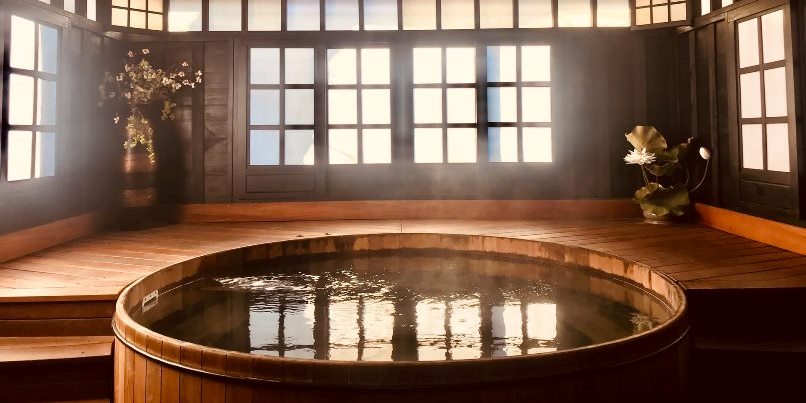 © Image from Cloris Ying
Herbal Steam Baths are a rather common form of treatment across Asia, offered in spas, salons, parlors, Buddhist temples, and saunas, but also by individual local healers and practitioners. Generally, steam baths and other herbal steam treatments can also be done by yourself.

eBook | by TraditionalBodywork.com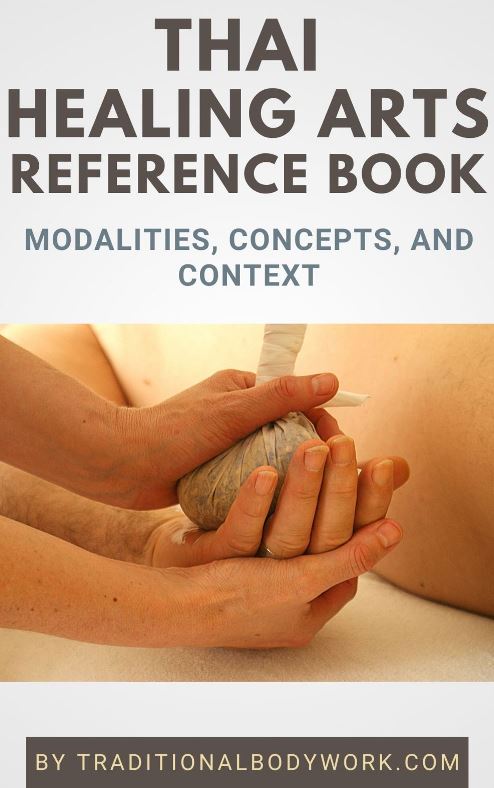 Herbal steam, vapor, and heat treatments are used to treat both body and mind with the idea that scented, healing aromas soothe and relax, and through inhalation and absorption can also cure internal ailments. Of course, extensive knowledge of herbs and mixtures of herbs is needed to decide what herbs to apply and when to apply them.
Steam therapies are also used for detoxification purposes: heat makes blood vessels widen which increases blood and lymph circulation, and perspiration flows from pores carrying excessive chemical substances, toxins, and impurities to the surface and out of the body.
Other benefits include support for weight loss, relief of respiratory ailments such as asthma, bronchitis, sinusitis and allergies, improving skin conditions such as acne, eczema and psoriasis, relief of muscle tension and stiff joints, stress reduction, lowering blood pressure, boosting the immune system, and the reduction of cellulite.
Furthermore, applications of herbal steam and heat treatments are particularly important in Asian traditional midwifery practices and specifically in the postpartum period.

eBook | by TraditionalBodywork.com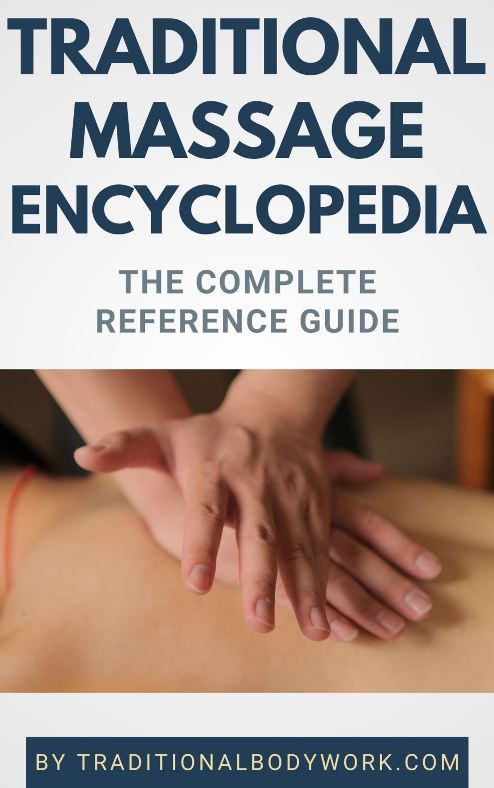 Herbal Steam Baths and other herbal steam treatments are done in a variety of ways, but they're all based on having a steam-filled area: from covering the head with a towel hanging above a steaming bowl, under a cotton blanket, in a hot bathtub, in tents, in a small room that can be closed, or in full-fledged sauna-like environments, to name a few options.
The herbs — fresh, dry, base oils, or essential oils, and such — are usually dissolved in a hot or continuously heated water-filled bath tub, bowl, bucket, or other recipient.
Another popular, centuries-old option in Asia of taking a steam bath is in mineral-rich water from natural hot (and steaming) springs, by either bathing directly in those, or by reposing in steam chambers where the hot spring water is led into.
---
---
Related Articles
---